If you don't insist on having your coffee piping hot 3 hours after you make it and are more concerned about not having glass on board — and are willing to use electricity to make your coffee — a drip coffeemaker with a thermal carafe can work.  A couple of our cruising friends used them and were quite happy with the system.
A thermal carafe drip coffee maker works like a conventional one, but the coffee drips directly into a keep-warm container and there isn't any hot plate.
The biggest drawback is that users complain that the thermal carafes generally aren't up to the task of keeping coffee piping hot for very long.  They're also large to stow.  The real selling point (particularly for use in a boat galley) is that the carafe is unbreakable.
If you'll be using it on an inverter, be sure to read Inverters 101.
Pros:  Can wedge it in the sink, start it and forget it, no glass pot, stays hot without additional electricity or a separate Thermos (although not forever)
Cons:  More expensive, uses electricity (typically 800 to 1025 watts), does not keep coffee as hot as a good Thermos, large to store
Keeping it hot:  Included – but these carafes do not do as good a job as a good Thermos.
Cost:  $45 to $85, depending on size and insulating properties of the carafe
My choice for an electric drip coffee maker with a thermal carafe (note that this unit uses #4 cone filters, not the typical basket filters) — this one is available on Amazon, you'll probably others in local stores that are similar:
---
Our FREE Provisioning Spreadsheet
Wondering how much of what foods to take on your next trip? Know just how much to buy of what — all arranged by grocery store aisle — with our handy Provisioning Spreadsheet. Includes detailed instructions to edit it for your favorite foods, how much your family eats, and how long you'll be gone. No spreadsheet skills needed!
It's FREE — get it here.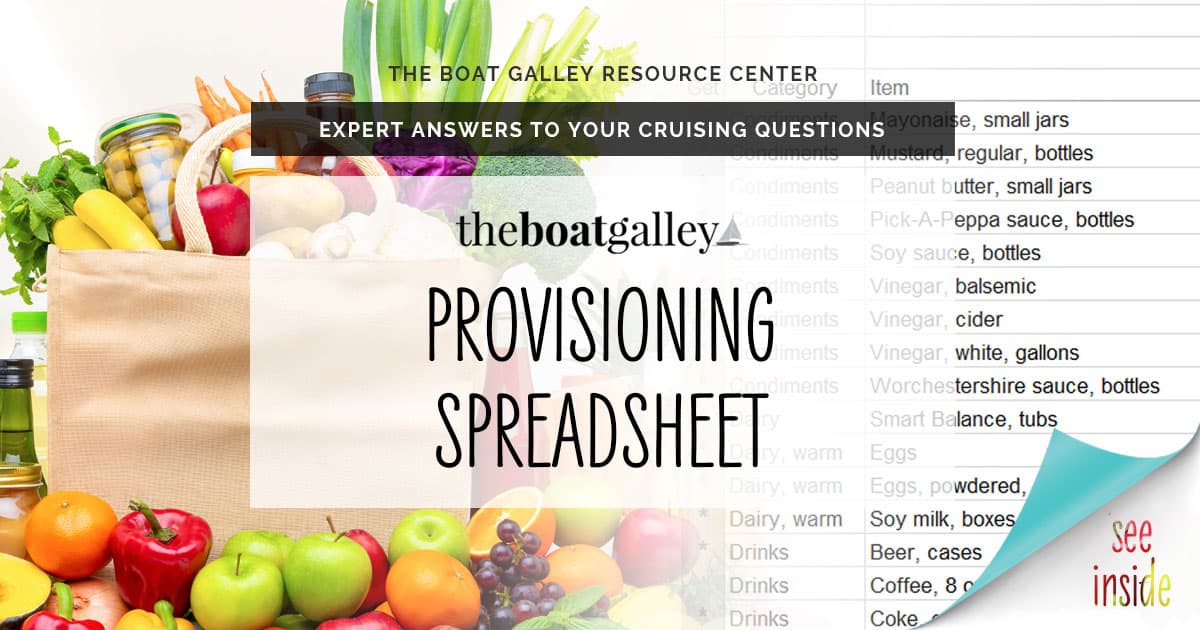 Some links above (including all Amazon links) are affiliate links, meaning that I earn from qualifying purchases. Learn more.