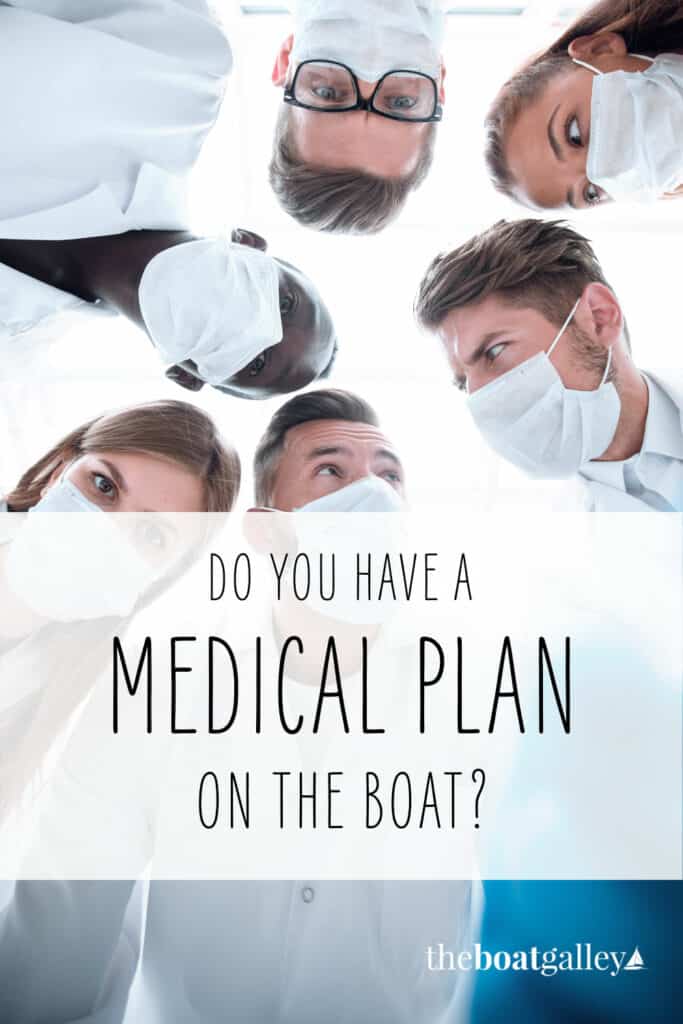 If you follow The Boat Galley on Facebook or Instagram, you probably already know that Dave's had problems with severe shortness of breath. Since returning from our trip to the Bahamas and Florida East Coast, he's been doing the rounds of doctors and appointments but both the problems and appointments have really intensified the last six weeks.  
We've learned he has both heart and lung problems (got a stent and an implanted heart monitor this past week), as well as fairly pronounced anemia. He's still undergoing tests, so we don't have final answers or know the full treatment yet.
Get Discover Living on a Boat (free mini-course). Explore whether cruising is right for you, from the lifestyle to the cost and ways to afford it.
So that's the "bad" news. But there is good news:
Dave didn't have a heart attack and doesn't feel bad other than having to stop and catch his breath frequently.
We've had a night in Key West and three nights in Miami Beach with all the testing, but we're still living on Barefoot Gal.
So how can you "prepare" for a medical situation like this? Well, I can tell you two big things that have helped us plus two other "had it been needed" items:
We have an emergency fund, which covered the nights in the hotel and travel expenses. Dave has good insurance; if it were me, we'd also have a substantial deductible to pay. Knowing that the finances are taken care of removes a lot of stress!
Our boat is set up so that either of us can do any task. Sure, we tend to divide things up but we both know how to operate everything and have rigged things so that even the shorter, less-strong one (me) can do things like manage the sails and anchor, raise the dinghy on davits, start the generator, and run the dinghy. Read more about this. He's only needed a bit of help so far, due to restrictions placed on him after a few of the tests.
Had this rapid decline happened while we were cruising this summer, I am capable of single-handing the boat.
We are co-owners of the boat, so I can legally move it, sign in at marinas, and so on. We also have updated living wills, wills, and power of attorney for each other.
We don't like to think about potential problems but planning ahead is what makes them manageable. Along with crew overboard drills, fire drills, and planning to abandon the boat, think about how you'd manage a serious medical problem – not just the immediate first aid if that were needed, but also the financial implications, how you'd get the boat to a safe port, and how you'd take care of it and the others on board with one incapacitated.
Hopefully, you'll never need to test your plans. But if you do, you'll be glad that you have already thought about it. 
---
Be sure to subscribe to The Boat Galley newsletter to keep up with what we're up to and get helpful tips and encouragement from the water.
---
Our FREE Provisioning Spreadsheet
Wondering how much of what foods to take on your next trip? Know just how much to buy of what — all arranged by grocery store aisle — with our handy Provisioning Spreadsheet. Includes detailed instructions to edit it for your favorite foods, how much your family eats, and how long you'll be gone. No spreadsheet skills needed!
It's FREE — get it here.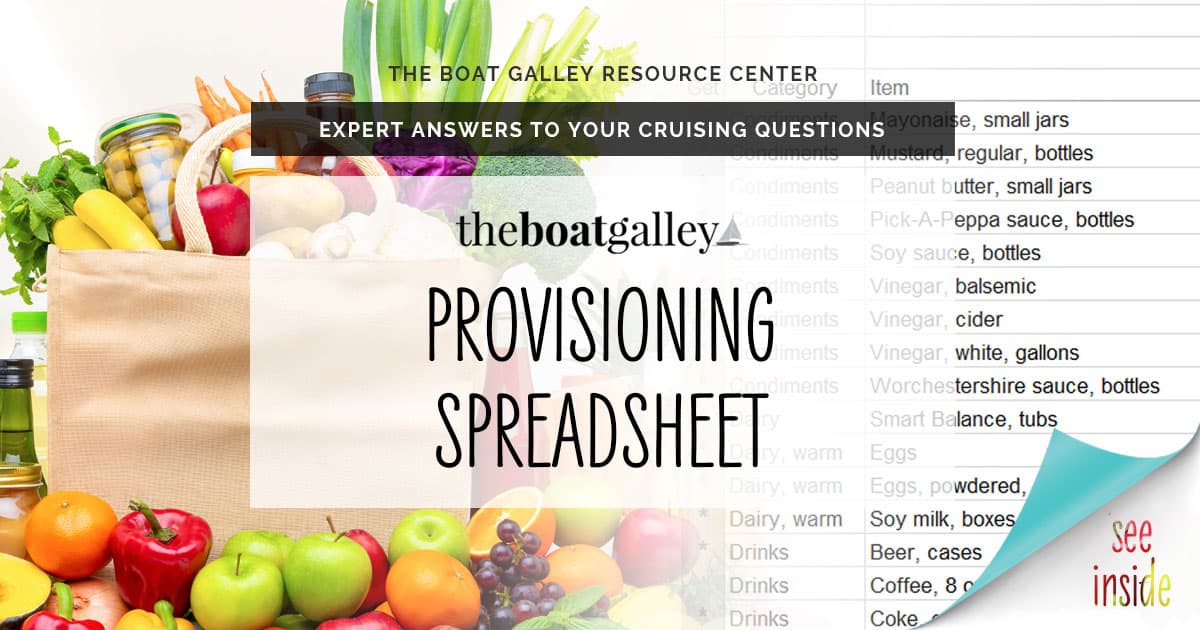 Some links above (including all Amazon links) are affiliate links, meaning that I earn from qualifying purchases. Learn more.