Tired of burning food whenever you try to simmer it? Can't turn your stove burners down far enough to simmer? Or turn it down and then it goes out a few minutes later . . . no burnt food, but also not cooked.
The problem is more common with gas stoves than electric, and particular with boat, RV and camping stoves.
Good news: there's an inexpensive solution. It's called a flame tamer, heat diffuser, simmer ring or simmer plate. Just different names for the same thing. Some are solid and others have air channels and holes. Either type works.
They're dead simple to use: just place it on the burner and then put your pan on the flame tamer.
It will spread the heat out, eliminating hot spots, insulate the pan somewhat and allow you to simmer foods even when the burner is at a higher setting. You should still use the lowest setting that you can achieve unless you discover that's just too low.
You can get expensive flame tamers, but I've discovered that the inexpensive ones work just as well — in fact, maybe even better. Amazon has a wide selection and is where I bought mine.
The heat diffuser I've linked to below is about the same price as the one I have but better suited to boats as the handle is not flammable (I cut the wood handle off mine finally as I worried about it over a flame with the motion of the boat) and the handle folds for storage or can even be removed.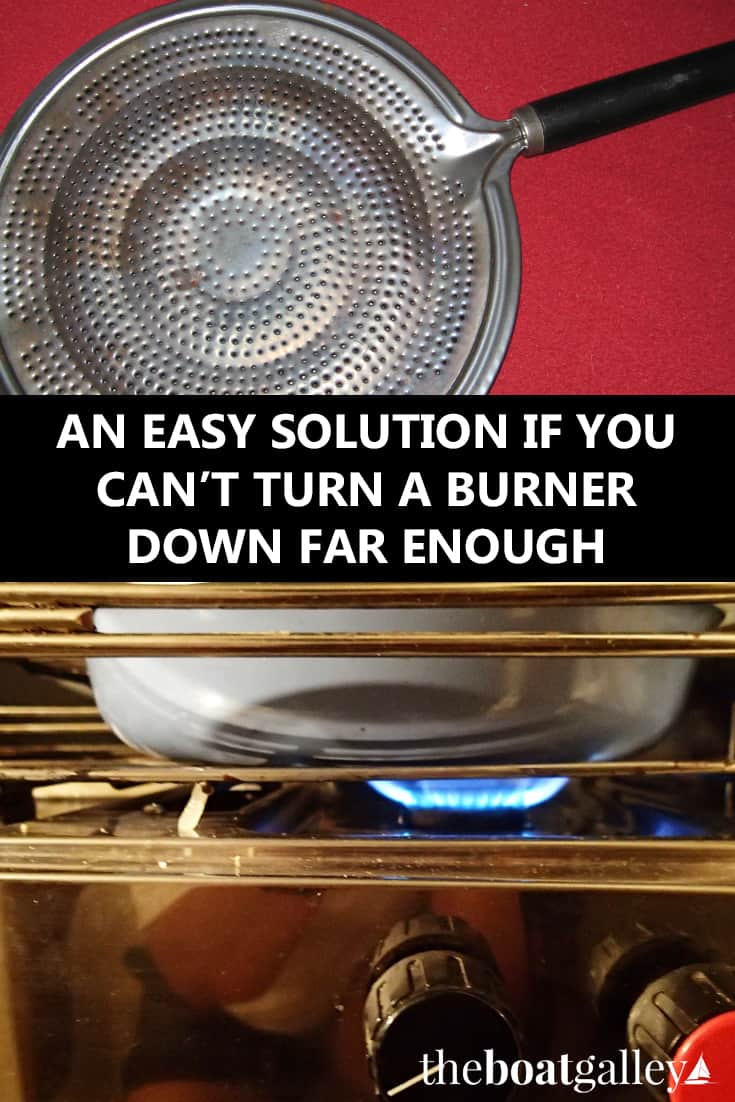 ---
Our FREE Provisioning Spreadsheet
Wondering how much of what foods to take on your next trip? Know just how much to buy of what — all arranged by grocery store aisle — with our handy Provisioning Spreadsheet. Includes detailed instructions to edit it for your favorite foods, how much your family eats, and how long you'll be gone. No spreadsheet skills needed!
It's FREE — get it here.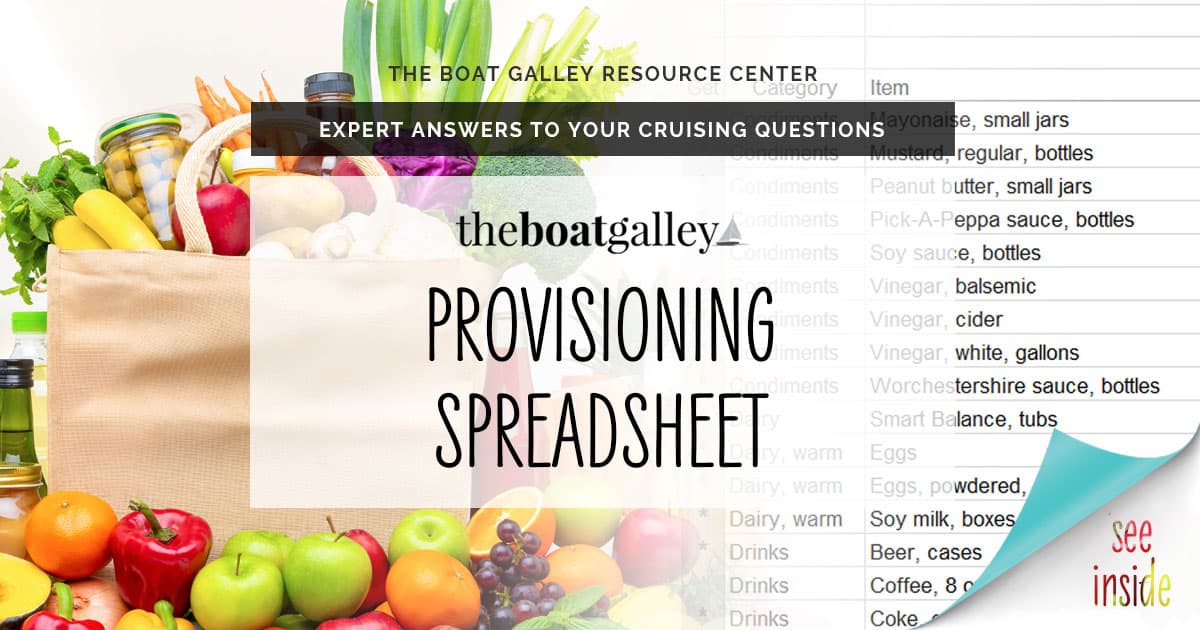 Some links above (including all Amazon links) are affiliate links, meaning that I earn from qualifying purchases. Learn more.