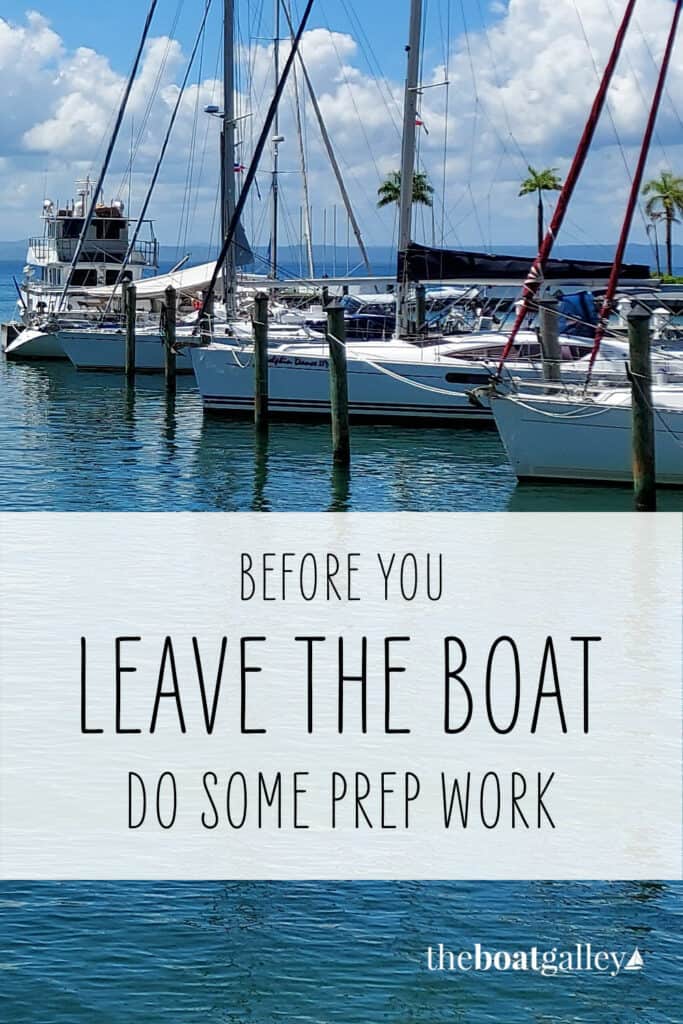 Last year we spent 25 days in Miami (13 with Dave in the hospital and then 12 in an Airbnb while doing follow-up and getting Dave stronger). When we were finally back on the boat in Marathon, I cannot tell you how happy we are! 
If you ever wondered what would happen if you just left your boat for a month with zero preparation, I can now tell you. We had been on our way to get Dave a transfusion at the local hospital following a call from his doctor's office reporting on the blood test he'd had that morning. Just as we pulled into the parking lot, his doctor called back and said, "You know, forget going to the Marathon hospital. Head to Mt. Sinai in Miami – now – and get this looked at by specialists." I did a U-turn, went back to the boat for about 5 minutes to pick up a change of clothes and a toothbrush for me, and then drove to Miami. I'd closed the hatches but that was about it.  
I came back to the boat for a few hours one day just before Dave was released from the hospital in order to pick up a few items, and while I took care of some things such as take the trash out, turn the propane off at the tank, and wash the dishes in the sink, I still didn't have time to do all that was needed. And, to be honest, I really wasn't thinking about "leave the boat" chores.
Yesterday, we returned after 25 days away. 13 since I'd last been aboard. I discovered that bugs had found their way into pretty much every open container of food that wasn't in a Lock & Lock food storage container. (Amazon) There were gnats everywhere! Some of the food in Lock & Locks had a heathy crop of mold growing. And there was mold/mildew growing on many of the interior surfaces, particularly ceilings.
Don't worry – I've gotten it all cleaned up. But that's what happens when you don't properly prepare a boat to leave it, even for just a few weeks. Admittedly, if the situation were to occur again, I'd do exactly the same thing. Getting Dave to the hospital in Miami was more important than preparing the boat to leave it.
If you're leaving to visit friends or family, explore an area "off the boat" or leave for a work trip, be sure to properly prepare the galley and clean the boat. Here are the best tips I know for preparing the galley.
Yes, it's worth the time spent!
---
Be sure to subscribe to The Boat Galley newsletter to keep up with what we're up to and get helpful tips and encouragement from the water.
Here's your "Quick Start" to everything you need to know when living on a boat:


Making Boat Life Better
Some links in this article (including all Amazon links) are affiliate links, meaning that we earn from qualifying purchases.