Until you do it, it's tough to imagine what full-time cruising will be like. You may have done a bareboat charter before, but is that really what it's like when it's your full-time life? Or it is really just a series of "fixing your boat in exotic places?"
Will you like it? Will you be bored?
We've been cruising almost ten years now, and I have to admit that no two days are alike. But listen in to hear how a fairly typical day at anchor in the Bahamas went this summer.
Prefer to read? Check out What Do You Do All Day?
Sponsor:
www.boataffair.com
, a boutique boat and experience sharing company invites you on a one of a kind adventure. Make sure to mention Boatgalley18 to get a 5% exclusive discount!
Be sure to subscribe
 to The Boat Galley podcast to get new episodes automatically in your podcast player.
Music:
 "Slow Down" by 
Yvette Craig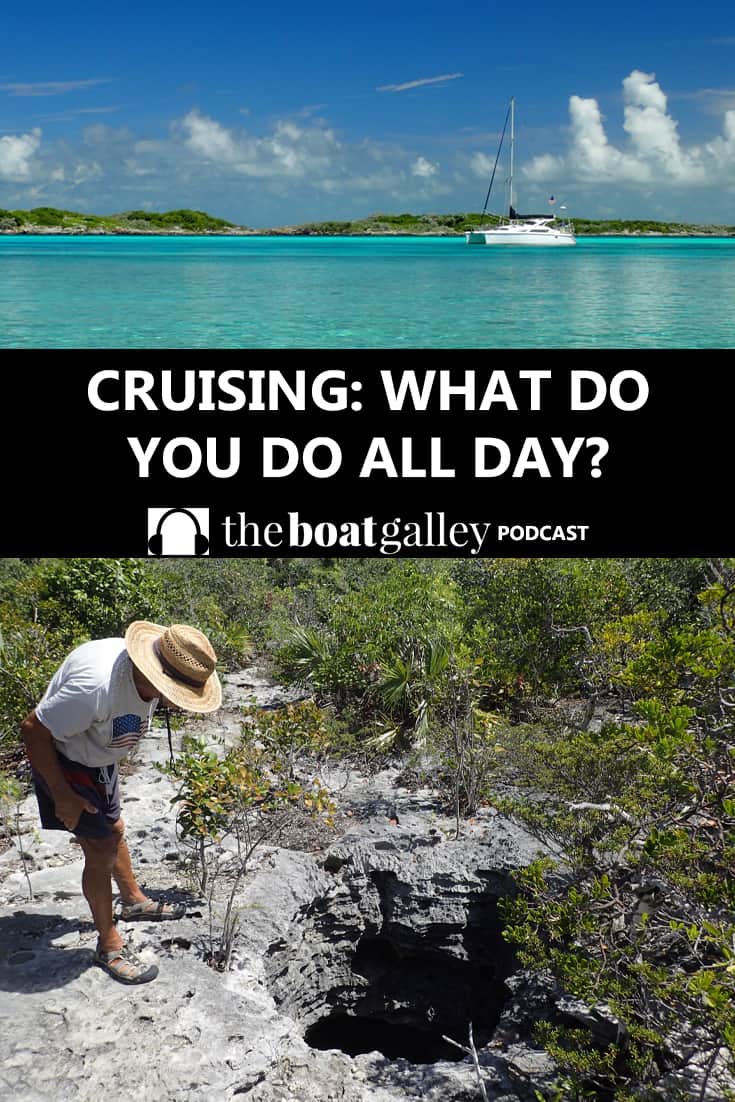 Some links above (including all Amazon links) are affiliate links, meaning that I earn from qualifying purchases. Learn more.