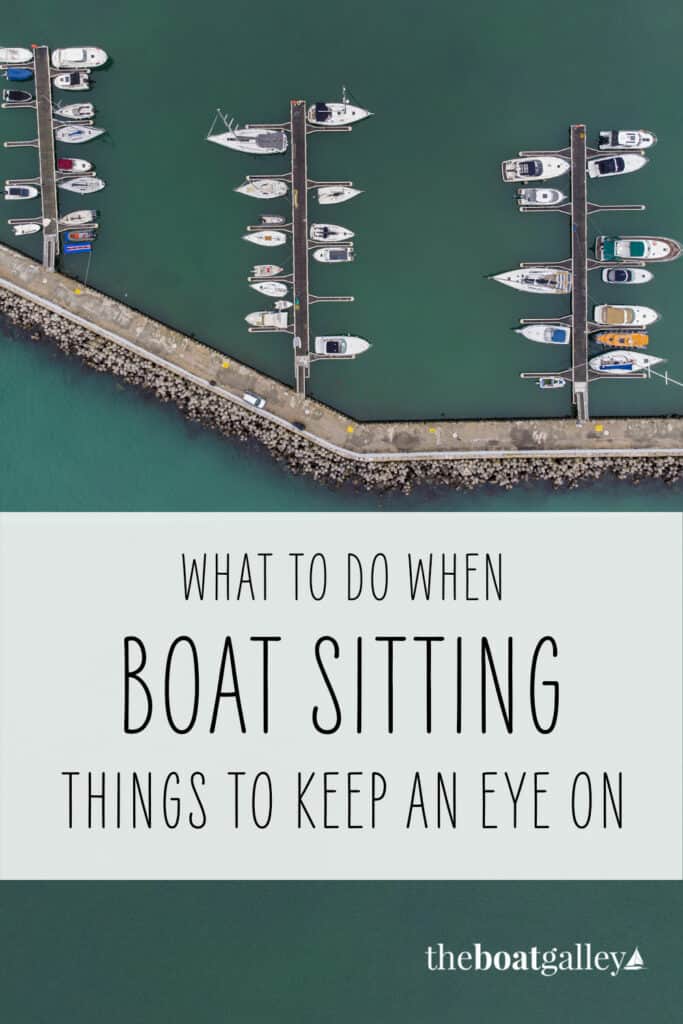 Lately, we've been swapping boat-watching with a couple of friends. And when holidays come up or people travel away from their boats, I thought talking about being a boat-watcher was in order.
If you're going to be away from your boat overnight, it's a good idea to have someone keeping an eye on it, whether you're in a marina, at anchor, or in a mooring field as we are. And many marinas and mooring fields require that you designate someone as your boat watcher. For long-term absences, you probably want a professional boat watcher. But for a few days, people generally just do it out of goodwill.
So if someone asks you to keep your eye on their boat, what do you need to know?
Know their full name and phone number
Go aboard and learn how to start the engine. Is the engine seacock open or closed? If closed, where is it and how do you open it?
If at anchor, how does the windlass work? Is there a spare anchor?
How do you get inside if there seems to be a problem?
Will you need to watch the battery state of charge? How do you know if the batteries need charging? How should you charge them?
Is there a watermaker? Will you need to do a freshwater flush? If so, how?
Where will the dinghy be?
Do you need to pick up mail or packages, too?
Find out how long they expect to be gone and make sure that you'll be around until they are back.
And what should you do?
Every day, look at the boat and make sure everything is okay with it. Lines good, nothing broken, waterline at the same place.
If you need to watch the batteries or do a freshwater flush, do it on the agreed schedule.
If there is a squall, check for chafed lines, dragging anchor, torn canvas, sails unrolling and any other problems after. If you can get inside, check for water leaks and water in the bilge.
It's great if you can text periodic photos to the owner to let them know that all is well.
If it rains, bail out the dinghy if needed.
Promptly notify the owners of any problems or if you have any questions!
If you are the one who will be gone, it's a nice gesture to give your boat watcher any food that might otherwise spoil while you are gone, or to give them some other token of your appreciation – especially if they have had to do anything beyond just checking on the boat.
Just one more way that cruisers help cruisers!
---
Be sure to subscribe to The Boat Galley newsletter to keep up with what we're up to and get helpful tips and encouragement from the water.
Here's your "Quick Start" to everything you need to know when living on a boat:


Making Boat Life Better
Some links in this article (including all Amazon links) are affiliate links, meaning that we earn from qualifying purchases.