This summer, I've really upped our grilling game. For one thing, our diet has radically changed as I was diagnosed with Type 2 diabetes — and grilled foods are a great choice for me. So many of the dishes that I've considered "staples" for years are out — pasta, rice, beans — and so I've had to come up with a new set of "go-to" meals. Second, grilling keeps the heat out of the boat and lets me cook in the cockpit at the nicest time of the day, enjoying the sunset as I prepare dinner.
But the first thing I noticed was that if I was going to cook a whole meal — both main dish and veggies — on the grill, it was a tight fit. Our Magma 12″ kettle had been great when it was just throwing on a few burgers or chicken breasts, but now that I wanted to do veggies as well so that I didn't have to be cooking on the stove at the same time as grilling, it didn't work so well. It was an exceedingly tight fit and more than one things fell over the edge . . . sometimes to the deck and sometimes to the fish.

Just about that time, Mike Marks at Invention City contacted me with a solution to my exact problem: the VertiGrille. It's a base with vertical skewers that let you put about three times as much food in that area of the grill. Yes, I said, send one and let me try it!

I've found that it not only makes better use of space, but also eliminates the problem of veggies spinning on skewers when you try to turn them over. Actually, because of the vertical orientation, you don't need to turn the food at all.

In addition to veggies, you can use it as a rib rack or to hold wings. And you can use it in the oven.
The VertiGrille is made of 304 stainless and the skewers are removable so that it stores almost flat. It's quick and easy to insert and remove the skewers. It washes easily with the skewers removed.
Because of some other problems we were having with our very old, we recently got a new — larger — grill. But I'm not getting rid of my VertiGrille. I'm sure I'm going to continue to use it when we have guests over and I need more space. And I love having it to use in the oven to roast veggies when the weather precludes grilling.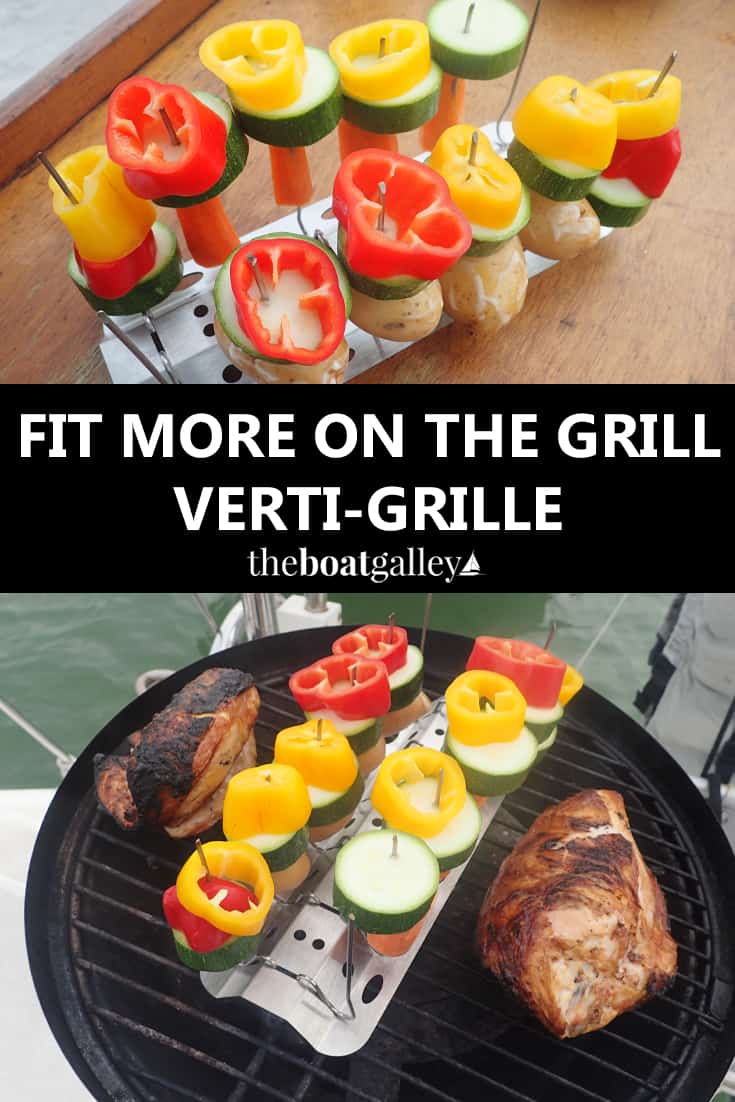 Some links in this article (including all Amazon links) are affiliate links, meaning that we earn from qualifying purchases.