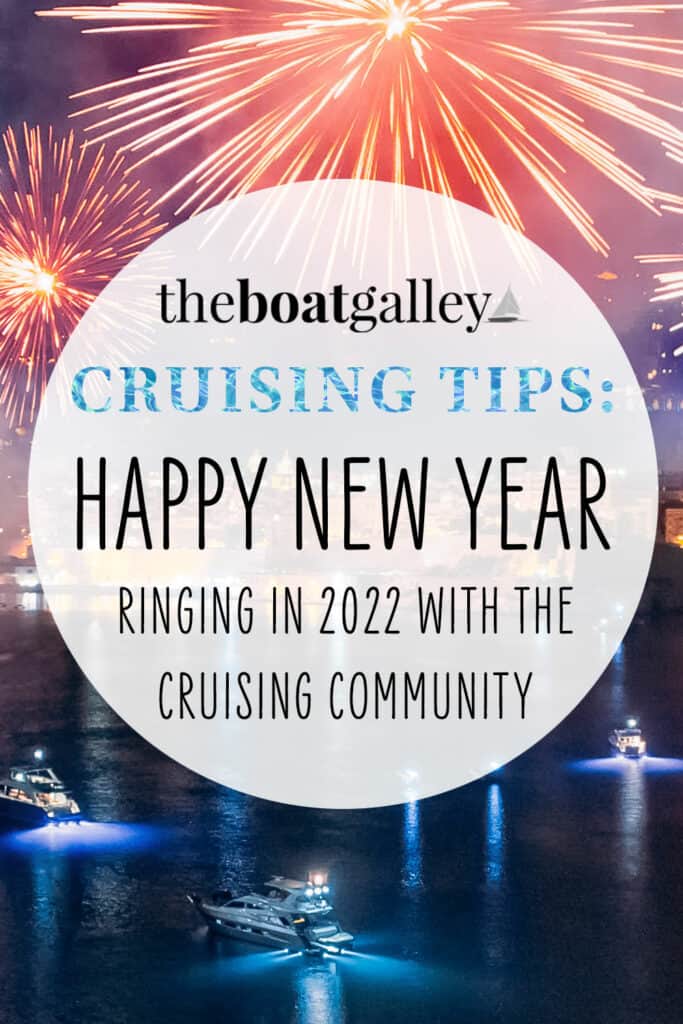 We're closing in on the New Year! Even if you don't make resolutions (I don't), most of us do tend to take stock and look forward at what the next year will bring.
If you're thinking about cruising or actively preparing, I'd like to offer you some encouragement. Every day, do just one thing towards the dream. Keep the momentum going!
Living on a boat and cruising involve a lot more than just learning to operate the boat and its systems. More than navigation. More than repair and maintenance. Those are the things that first come to mind about the lifestyle. And there are lots of good resources out there on those topics.
What's not talked about so much is the transition to living on a boat. I'd like to think that's where The Boat Galley comes in. How to actually live on a boat and cruise:
How to prepare for trips
How to get the most out of your equipment
How to cook in a small, moving space with a tiny fridge
How to navigate the lifestyle
What products work well and stand up to salt water, constant motion, and limited water for cleaning
While you can read individual articles about various aspects of these issues, the learning curve is still steep. And that's why I've been developing affordable online courses to pull things all together and take the overwhelm out of as much of this as possible.
You may also be interested in my four free mini-courses.
As always, I'm thrilled to have you as part of The Boat Galley and can't wait to see what next year brings for all of us!
---
Be sure to subscribe to The Boat Galley newsletter to keep up with what we're up to and get helpful tips and encouragement from the water.
Wondering how to store everything on your boat? Don't worry, we've got you covered:


Make Boat Life Better
Some links in this article (including all Amazon links) are affiliate links, meaning that we earn from qualifying purchases.