Ever make a special trip to the store and then realize you don't quite know exactly what you need?
Was that bolt regular or fine-thread? What diameter hose did the pump take?
Or worse — trying to explain exactly what you want in a foreign language!
Listen in to our solution to these and other problems.
Prefer to read? Check out Shopping by Example


Sponsor:
SeaTech Systems
, offering cruiser-tested solutions for weather and communications. Whether it's satellite, wifi, cell, or SSB, SeaTech's packages are simple and affordable. Coupon Code: Free shipping through July 2018 with the code GALLEY2018 at checkout.
Be sure to subscribe
 to The Boat Galley podcast to get new episodes automatically in your podcast player.
Music:
 "Slow Down" by 
Yvette Craig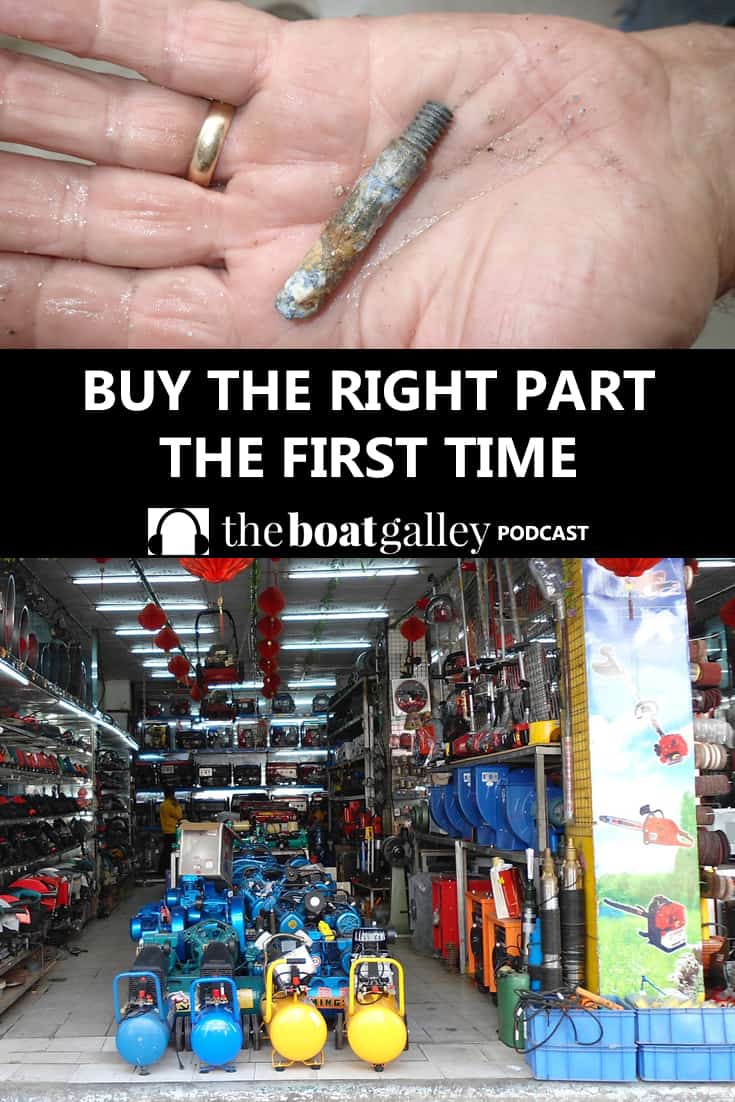 Making Boat Life Better
Some links in this article (including all Amazon links) are affiliate links, meaning that we earn from qualifying purchases.