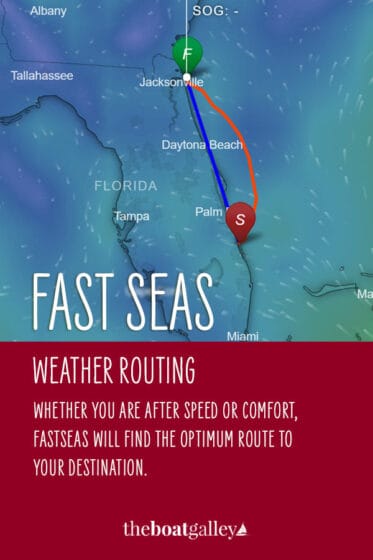 Over the years, I've used The Boat Galley newsletter to share what we've been up to and what we've learned while doing it.
Here's one feature from a while back that tells you how to use the Fast Seas app to create a route for a long passage.
---
This week one of The Boat Galley team, John Herlig, is helping to deliver a boat from Guatemala to Grenada – a straight-line distance of about 1600 nautical miles.
So how do you plan the routing for a trip like that?
While just drawing a straight line between two points (and jogging a bit to go around any inconvenient bits of land or shoals) works on one or two-day trips, it's not the best approach to longer voyages.
John's captain is responsible for their routing, but just for kicks John asked me the route I'd take. I said I'd use FastSeas. And despite FastSeas being owned and developed by Jeremy Waters, husband of The Boat Galley Podcast's Nica Waters, John wasn't familiar with it and wanted to know more. That made me think it'd be good to discuss here, too.
FastSeas is an online tool that considers the weather as predicted by NOAA, ocean currents, the boat's sailing and motoring performance and the crew's tolerance for conditions to come up with the optimum route.
It can even spit out waypoints for you to import into your chartplotter or nav program. And since the forecast can change day by day, FastSeas can provide updated routes by email (SSB or Iridium GO!) or inReach.
FastSeas is one aid to navigation, albeit a powerful one for longer voyages. It is only as accurate as the data you give it and the weather forecast; never blindly follow the route without double-checking it for dangers.
Here's the ridiculous part: you can get 5 routes for free per month; unlimited routing is $10 per month or just $5 with an annual subscription ($60 paid upfront). That is dirt cheap for what you get! Even better — use coupon code BG20 for a special 10% discount at FastSeas.com.
Follow John's trip here on his tracker; you can also contact him if you need delivery crew.
---
The Boat Galley newsletter is a great way for you to get weekly tidbits to help you meet your cruising goals. Keep up with what Dave and I are doing on Barefoot Gal, get links to old posts, and get links to the newest posts and podcasts. Click to subscribe today.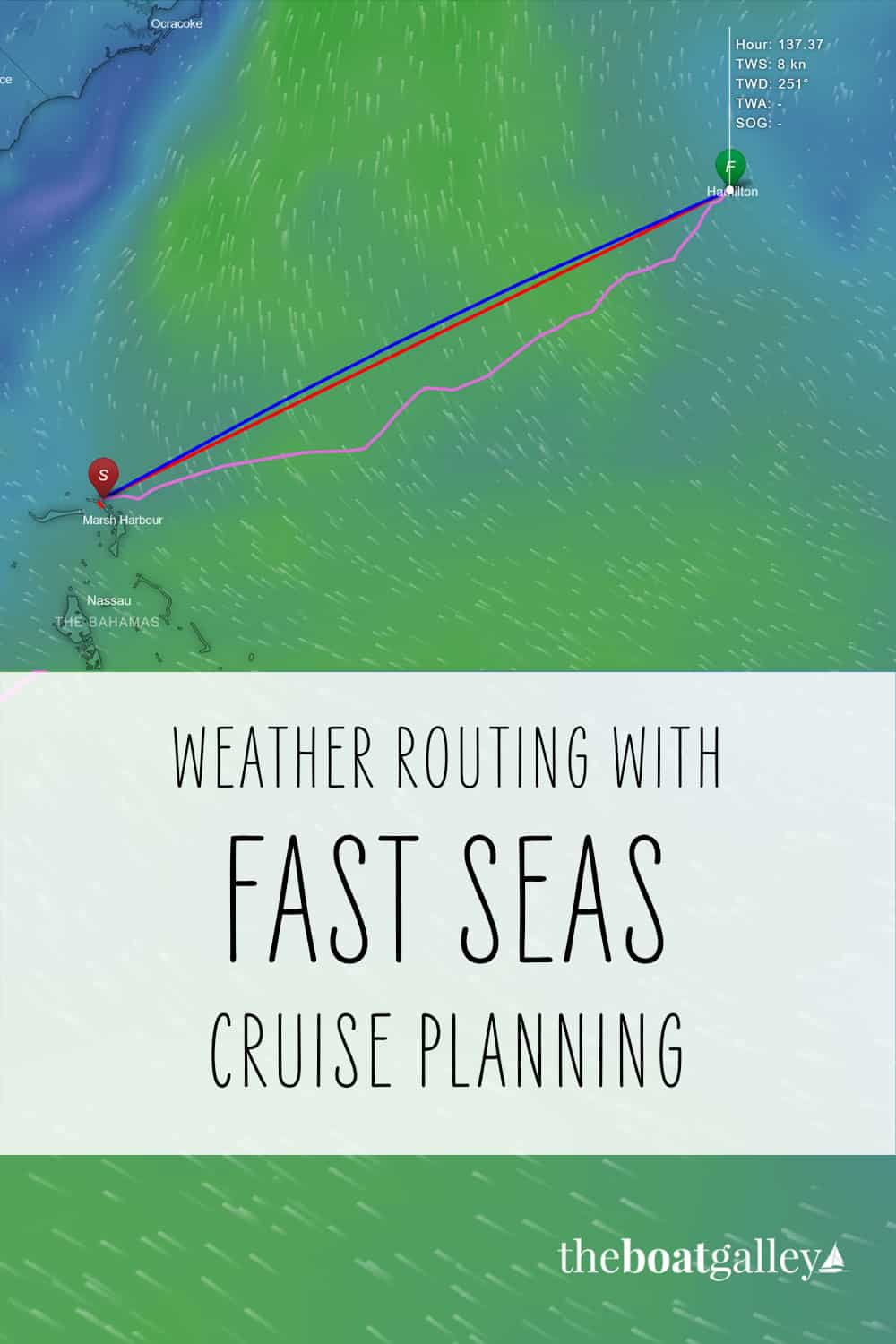 Some links above (including all Amazon links) are affiliate links, meaning that I earn from qualifying purchases. Learn more.