You reach in the refrigerator for a nice cold drink on a hot day, and the can or bottle just doesn't seem as cold as it should be. A few hours later, you notice it again . . . and the next day, discover that the butter is soft.
The refrigerator obviously has a problem. Or does it?
Prefer to read? Take a look at Refrigeration Problem? Or Bad Batteries?
Sponsor: SeaTech Systems, offering cruiser-tested solutions for weather and communications. Whether it's satellite, wifi, cell, or SSB, SeaTech's packages are simple and affordable. Coupon Code: Free shipping through July 2018 with the code GALLEY2018 at checkout.
Be sure to subscribe to The Boat Galley podcast to get new episodes automatically in your podcast player.

Music: "Slow Down" by Yvette Craig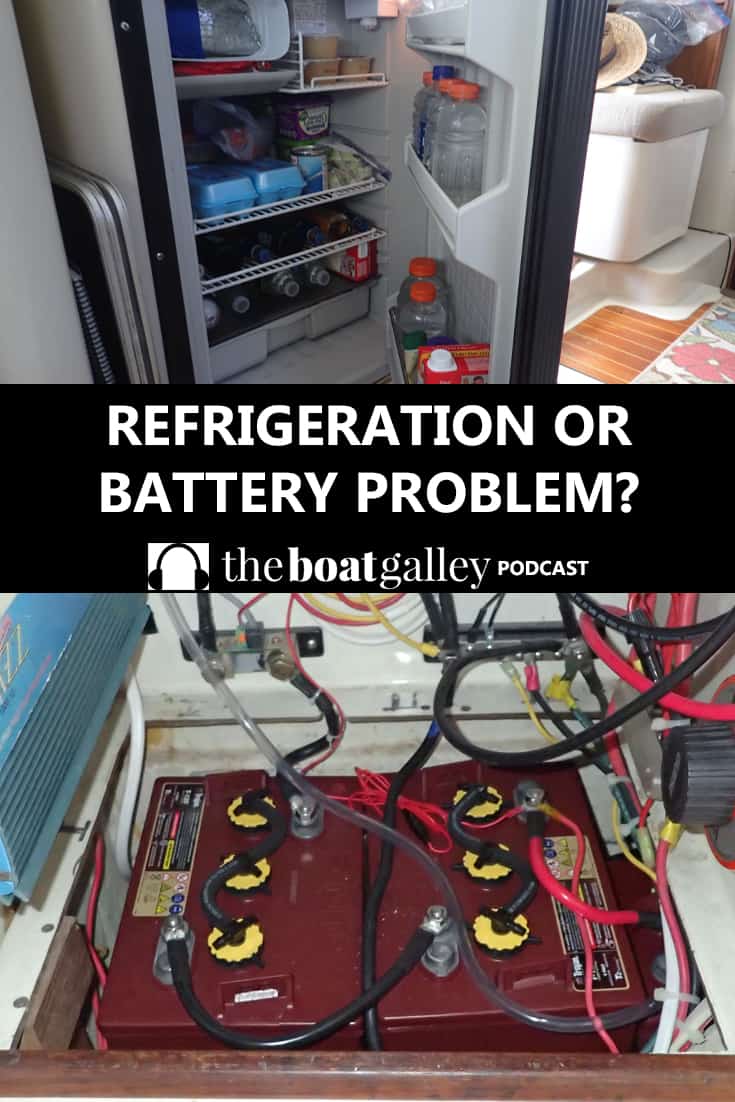 Some links above (including all Amazon links) are affiliate links, meaning that I earn from qualifying purchases. Learn more.