We prepared for our last trip to the Bahamas shortly after both Dave and I got fully vaccinated.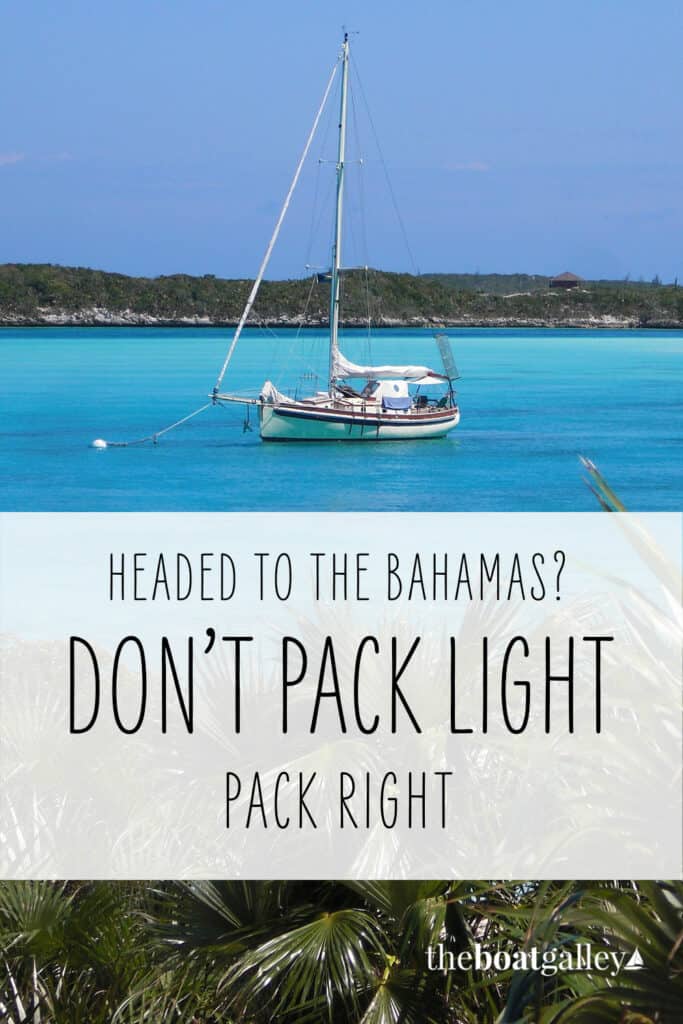 One of the things we looked at is what we can do to lighten up the boat some from our previous trips to the Bahamas. Less stuff = less weight, less to plow through when we needed something, better sailing and more maneuverable.
Planning to cruise the Bahamas? Don't drive yourself crazy trying to figure everything out. Get my self-paced online course, Get Ready to Cruise the Bahamas, for step-by-step details on 30 critical tasks. Just $39.
Admittedly, it helped that we have a storage unit here in Marathon and we would be coming back here. Obviously, if you'll be heading on to other places, you don't have quite the flexibility that we do but you may still be able to offload some items.
We didn't get rid of any of our spare parts and tools. Those are critical gear. As were our ditch bag (see its contents here) and our life raft. But things we took off the boat (or didn't put on):
Winter clothes
Supplies we won't be needing, such as paint
Spare parts and owners' manuals for gear we no longer have
Various items that we bought, tried and didn't like; old gear we've replaced
Chart books and cruising guides for other areas
Excessive amounts of food and supplies
We went through the boat, one area at a time, and made sure we really want everything we have aboard. And, I'll admit, we sometimes discovered things that we needed to get. We just tried to make sure we're taking more off than we discover we need to get!
---
Be sure to subscribe to The Boat Galley newsletter to keep up with what we're up to and get helpful tips and encouragement from the water.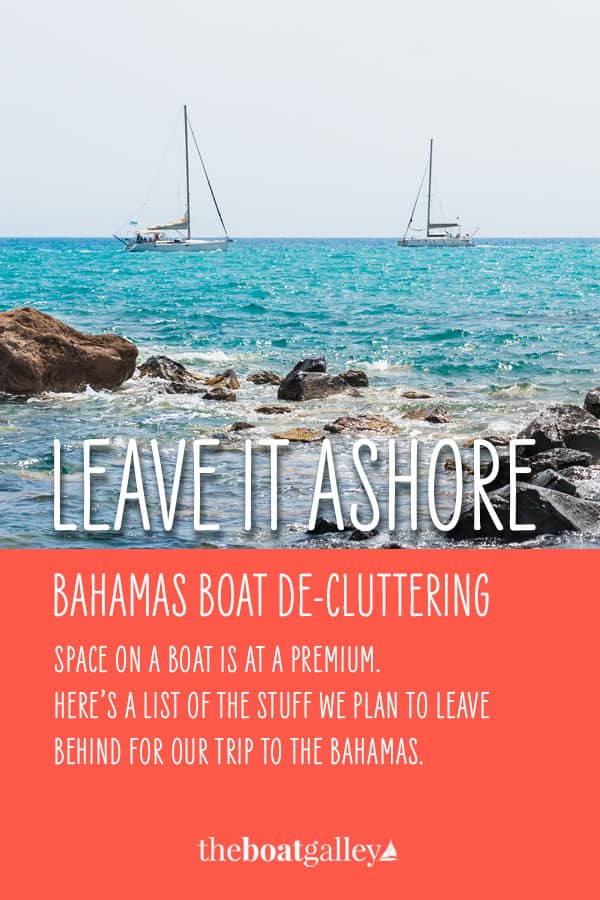 ---
Our FREE Provisioning Spreadsheet
Wondering how much of what foods to take on your next trip? Know just how much to buy of what — all arranged by grocery store aisle — with our handy Provisioning Spreadsheet. Includes detailed instructions to edit it for your favorite foods, how much your family eats, and how long you'll be gone. No spreadsheet skills needed!
It's FREE — get it here.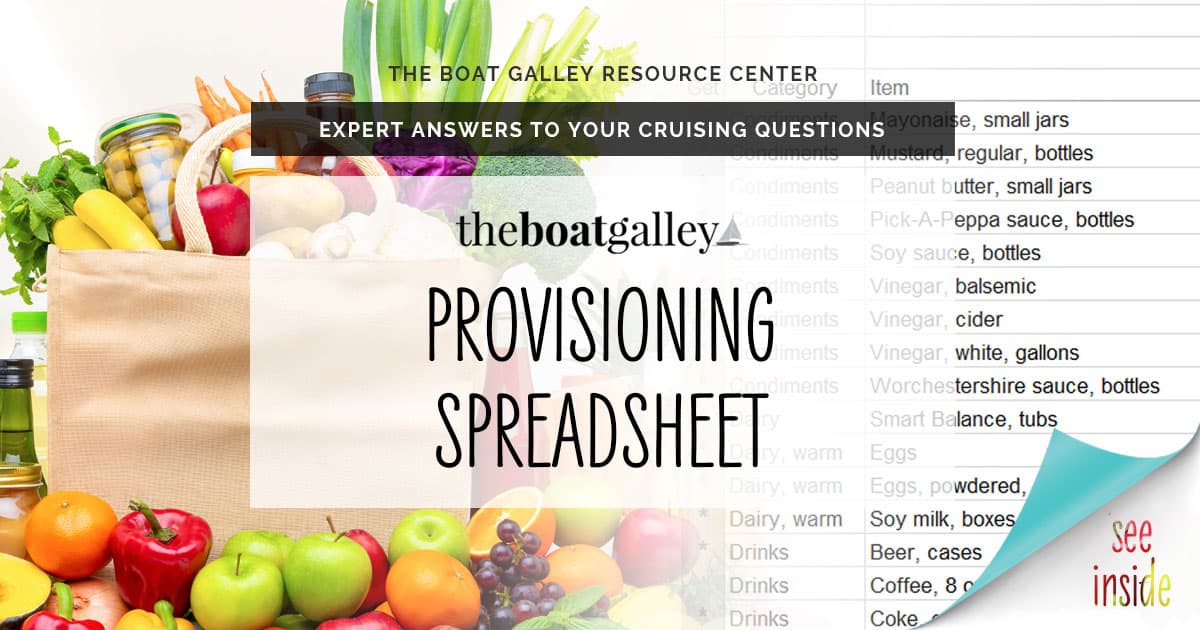 Want more information about going to the Bahamas? Learn everything you need to know with Get Ready to Cruise the Bahamas. Click to see all 30 topics covered!

Some links above (including all Amazon links) are affiliate links, meaning that I earn from qualifying purchases. Learn more.