Tired of dishes sliding down the counter? Pet bowls skidding down the sole? Or game nights were cards won't stay put? Here are 4 easy ways to keep anything from sliding.
Links:
Oxo Good Grips Cutting Board (Amazon)
Non-Stick Shelf Liner (Amazon)
Gorilla Slip Rug Pad (Amazon)
Silicone Sealant (Amazon)
Sticky Pads (Amazon)
The Boat Galley Products (Amazon)
Prefer to Read? Check out Non-Slip Solutions.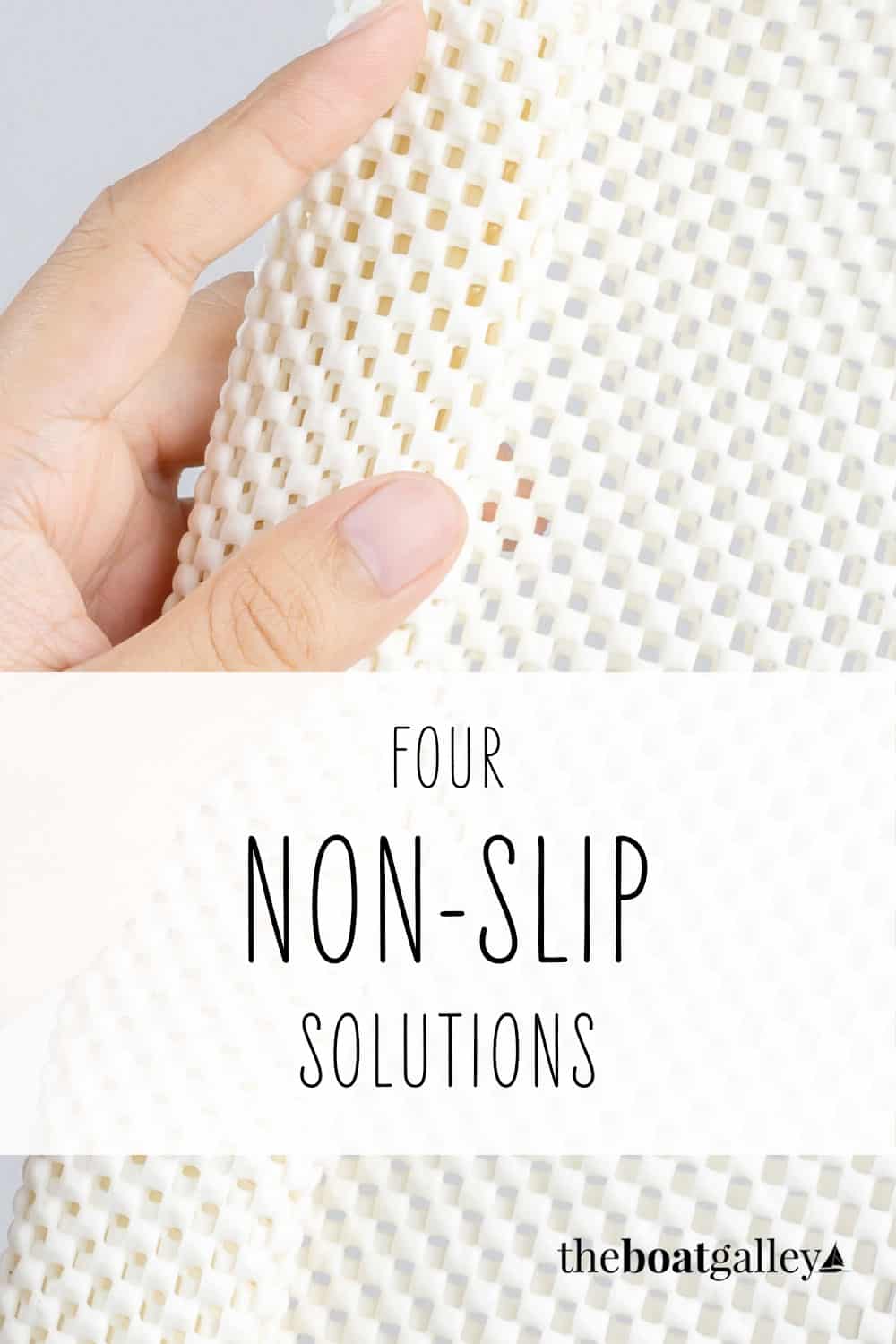 Making Boat Life Better
Some links in this article (including all Amazon links) are affiliate links, meaning that we earn from qualifying purchases.