One of the common themes for new cruisers is that steep learning curve. Often I'm asked how I learned it all and how I know what I do.
Every so often, someone will say something about how I seem to know everything. I try hard not to burst out in laughter.
How did I learn what worked? Whether it's repairs and maintenance, storage, provisioning or anything else on the boat, the answer is usually the same: by doing things wrong at least once. Some things I've managed to screw up multiple times in multiple ways before figuring out what works. I've had some epic troubleshooting sessions. Sometimes I got lucky and someone saw me struggling and told me a better way right off the bat. Sometimes Google was benevolent and quickly gave me an answer.
A while back, a friend let me use a story of his deferred maintenance that almost turned into a disaster (read it here) and added this comment to the post: "I always wanted to be a cautionary tale when I grew up. Success!!!"
That really struck a chord with me. It's actually the essence of The Boat Galley. Passing on all that I've learned the hard way so that others hopefully don't make the same mistakes.
I try to explain what went wrong with a technique I've tried or a product I bought when it hasn't quite turned out the way I had hoped. And when I've found something that does work well, I want to share that, too. Just as experienced cruisers shared with us as we started out.
I firmly believe that living aboard and cruising keeps us young. Every day, we face a new challenge or two — and meet it. Our brains and bodies stay active.
On one hand, the learning curve may frustrate us. But on the other, it does keep our lives interesting. Luckily, it flattens out considerably after the first year. And every time we master a new challenge, there's an undeniable triumph.
Keep at it. Just when things seem really tough, you'll have a breakthrough. We all have doubts and screwups. Just keep going forward. You CAN do this!
Without challenges, there are no triumphs.
Overwhelmed with all there is to learn as you're starting to cruise? Help is here: Overcoming the First-Year Learning Curve (a free mini-course from The Boat Galley).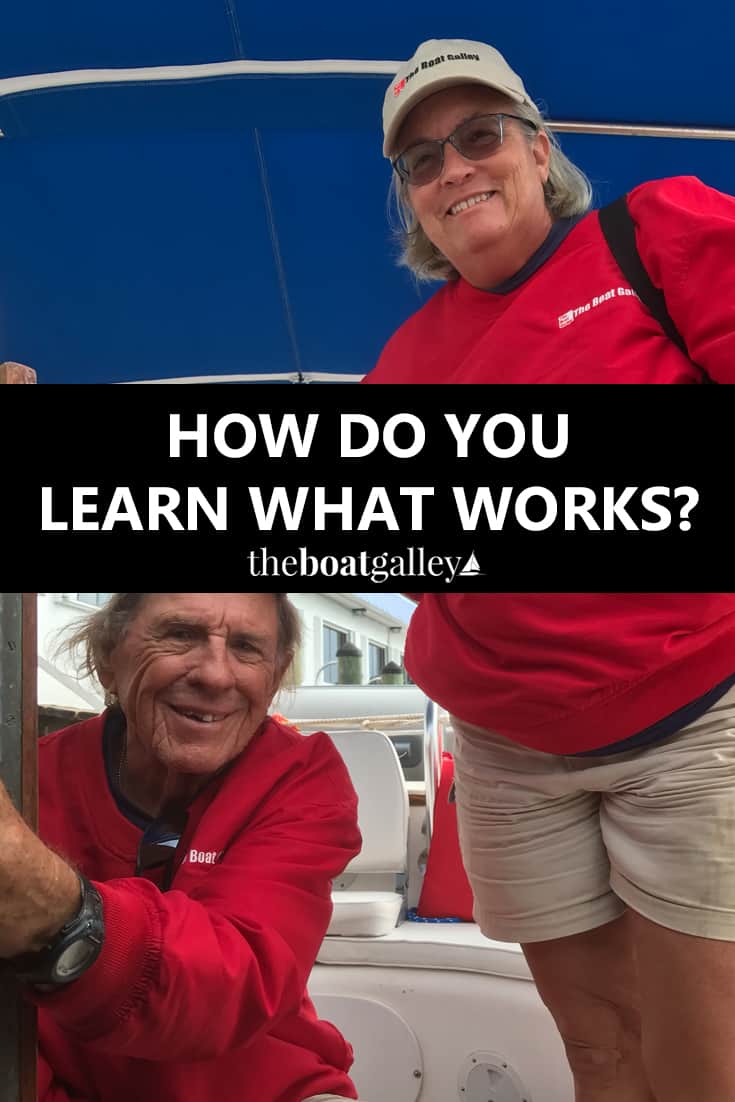 Some links above (including all Amazon links) are affiliate links, meaning that I earn from qualifying purchases. Learn more.