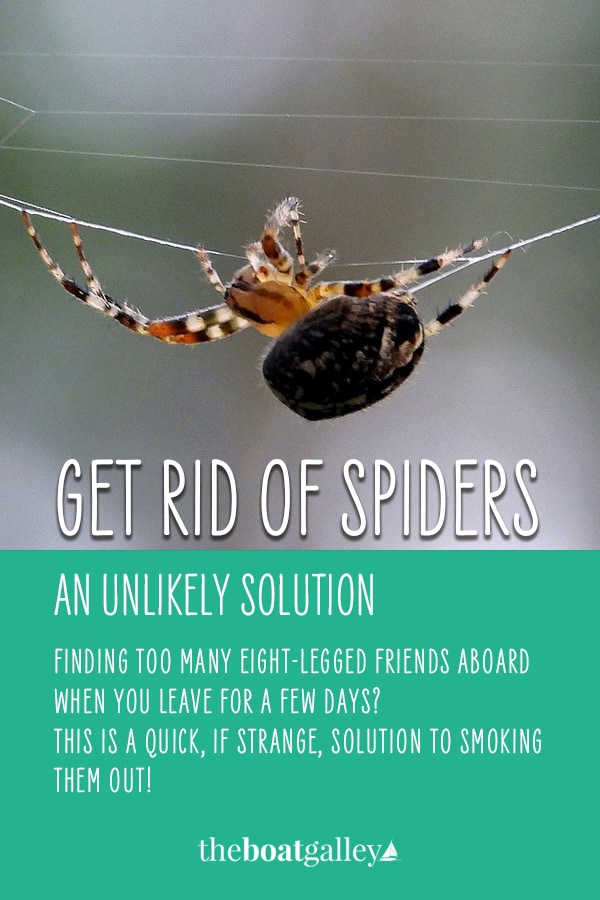 I've been asked more than once if I know how to get rid of spiders on a boat. And I didn't . . . but trust a TBG reader to share a great tip when they learn it!
I just got this in an email from Christian, a boater from Oregon. Since I don't have any spiders here in southern Florida, I haven't tested his method. But I'm guessing it would work.
In his own words:
Just by accident I discovered a trick that I think is quite useful.
Here in the northwest we have a large amount of spiders that find their way into the cabin spaces of our boats. When gone for a few days or many times in the dark of the night they build their webs that I always seem to find with my face.
Yesterday coming back to the boat I found nearly a dozen new webs but all of them unoccupied with the spiders hiding in the cracks and crevices. I had left the boat closed up and as I was expecting company later lit a stick of incense.
Much to my amazement as the smoke drifted up a hiding spider rapidly dropped to the cabin sole. Armed with the stick of incense, I let the smoke go around all of the other web areas where smoked out of hiding I was able to capture all but one spider.
I am going to be a hero at the next dock meeting….
Yep, I think he will be. How to get rid of spiders is a pretty big deal. I HATE spider bites!
Getting Rid of Other Pests
Give your boat its best chance in hurricane season:


Making Boat Life Better
Some links in this article (including all Amazon links) are affiliate links, meaning that we earn from qualifying purchases.