How do you get lost gear back? Stuff that blows off your deck in a squall, or unties itself, or that you accidentally left in the shower room or potluck?
There are the obvious things like "don't lose it in the first place" but let's face it, accidents happen. So how can we up the odds of getting our lost stuff back?
There's one simple thing that greatly increases the odds of getting it back. And it's pretty low tech.
Take an hour and go around the boat with a Sharpie. Write at least your boat name (add your phone number or email on the more important gear) on things like:
Dinghy, including the oars, gas can and life jackets
Kayak
SUP
Deck brush
Tote bags
Laundry bag
Camera
Cushions
Fenders
Shower bag
Hats
Chairs
Anything that kids would carry ashore
Phone
Jackets
Dishes, glasses, silverware and all carrying/serving dishes
After every community event, the next morning there are numerous lost and found announcements on the VHF net. Ditto every time there's a windy day or a squall.
People generally want to return your gear. But they can't if they don't know who it belongs to. Make it easy for them to return it.
You'll find that you get your lost gear back a lot more often!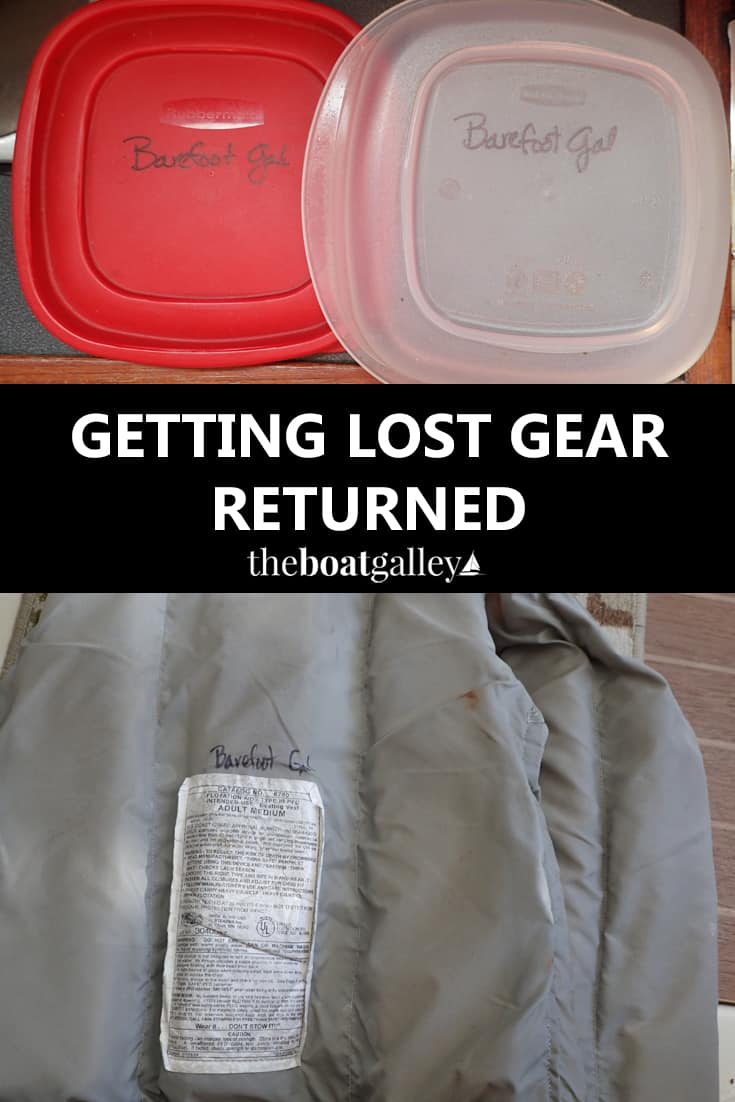 Making Boat Life Better
Some links in this article (including all Amazon links) are affiliate links, meaning that we earn from qualifying purchases.