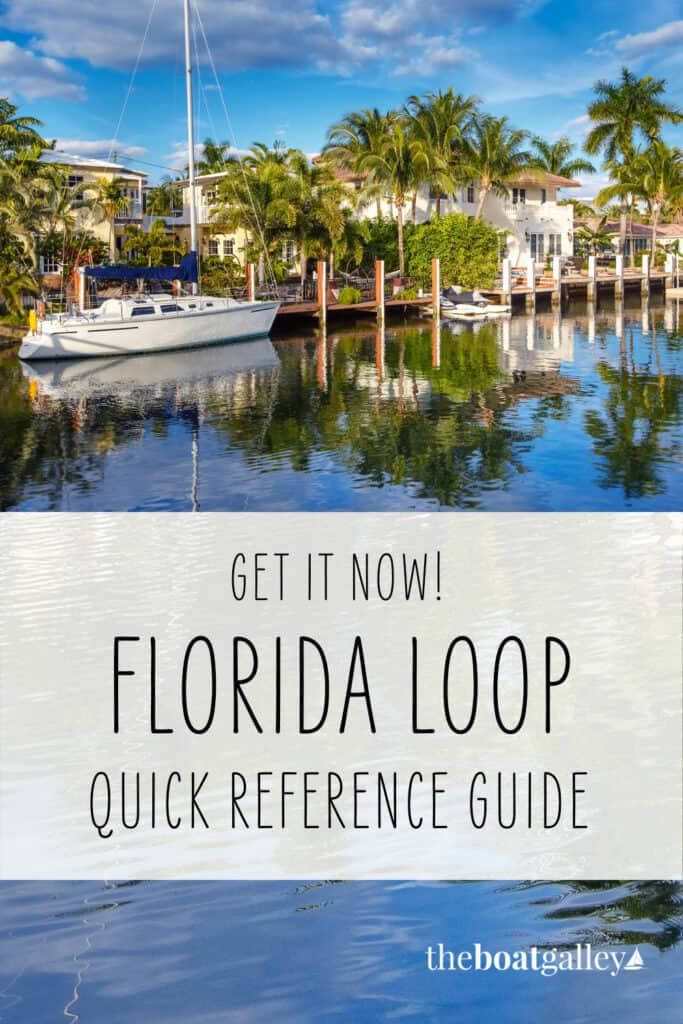 I'm so excited to announce that our Florida Loop Quick Reference is now out!! It's a similar format to our ICW Quick Reference, but covers the Florida Keys, up the west coast to Ft. Myers, across the Okeechobee Waterway to Stuart, and then down to Miami. It's specifically designed for people who are coming to the Keys or doing the Great Loop. 
This is the area that Dave and I have been in for much of the last 8 years and was so much fun to put together with my friend Larry Webber, who has also cruised this area. I have to say, there's a fair amount of local knowledge here!
Each topic is in a separate mile-by-mile list, making it easy to quickly find that ONE piece of info you need:
Anchorages, including depths, holding, wind protection, current, wake and dog walking possibilities 
Bridges and Locks, including clearance, tidal range, VHF (if opening) and additional notes 
Services (diesel, gas, propane, water, pump out) with phone number and VHF channel to call, plus notes 
Haulout facilities, including both weight limits and maximum beam, as well as other restrictions imposed by some yards 
Nav Alerts – exactly what to watch for and where 
Also Inlets and Cuts, Free Docks and quick refreshers on dredging and horns. 
I want to give a special shout-out to TBG's graphic designer, Julie Tijerina, who makes these guides so easy to use with clear typefaces and large enough print to actually read. And of course we have them printed on supertough waterproof paper that won't easily tear out in wind or be damaged by rain or splashes. 62 pages total.
The Florida Loop Quick Reference is sold on Amazon. See it here, including sample pages. 
---
Be sure to subscribe to The Boat Galley newsletter to keep up with what we're up to and get helpful tips and encouragement from the water.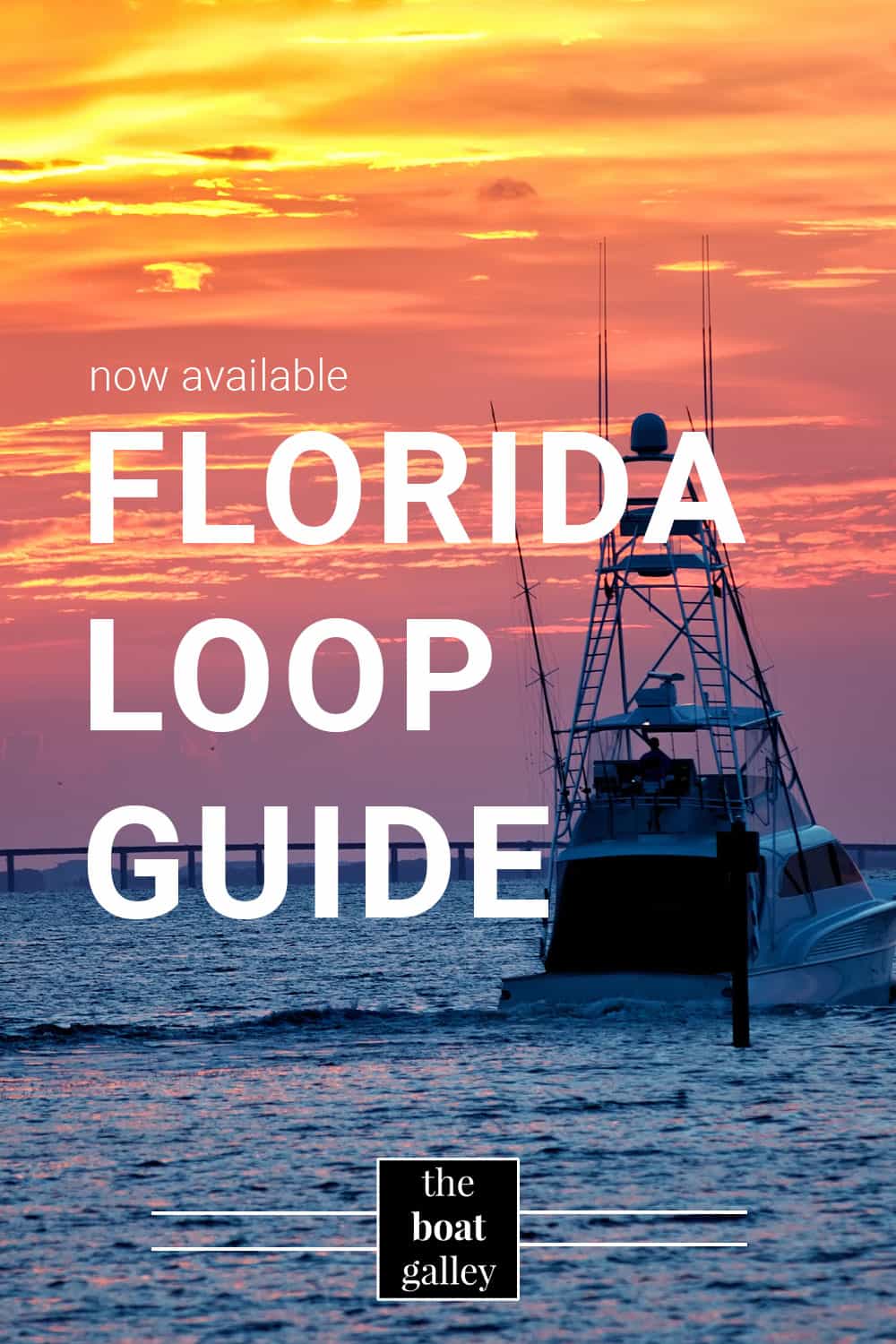 Making Boat Life Better
Some links in this article (including all Amazon links) are affiliate links, meaning that we earn from qualifying purchases.