I somehow always associate an electric percolator with the 1950's or 60's.  I remember everyone having one as I was growing up, then everyone switching over to a Mr. Coffee in the 1970's.  So somehow I think of the electric percolator as, well, dated.
But the reality is that if you're willing to use electricity to make coffee, an electric percolator is a great alternative to a drip coffeemaker ("Mr. Coffee"). An electric percolator makes good coffee with the same "start it and forget it" ease as a drip coffeemaker but is considerably smaller for the same number of cups and doesn't have a glass pot.  Most come with a detachable cord, which can also be a help in stowing it.
Clean up can be messy and take a fair amount of water if you don't use a filter to line the perk basket.  There are special wrap filters designed for percolator baskets, or you can use basket filters or a paper towel and poke a hole in the center and fold the edges over and stick them on the perk tube, too.
In rough conditions, wedge the percolator into the sink – with this, you can probably still make coffee in conditions where stovetop methods can't.
Try to get one where even the basket and perk tube are stainless for the longest life.  The one listed below is all stainless.
Also be sure to check out the electric draw if you're going to use it on an inverter and make sure it will work with yours.  Most draw about 800 watts, and thus requires a full-boat inverter and not just one that plugs into a cigarette lighter.  Read more about inverters.
Pros:  Smaller than the other electric options, start it and forget it, all stainless, no glass perk dome to break
Cons:  Uses electricity (800 watts), clean up can be messy if you don't line the perk basket with a filter, need a separate Thermos to keep coffee hot
Keeping it hot:  Need a separate Thermos
Cost:  $45 for a good stainless pot, plus the cost of a Thermos if desired
My choices for an electric percolator system from Amazon.com:
Enjoy your cup of coffee!
---
Our FREE Provisioning Spreadsheet
Wondering how much of what foods to take on your next trip? Know just how much to buy of what — all arranged by grocery store aisle — with our handy Provisioning Spreadsheet. Includes detailed instructions to edit it for your favorite foods, how much your family eats, and how long you'll be gone. No spreadsheet skills needed!
It's FREE — get it here.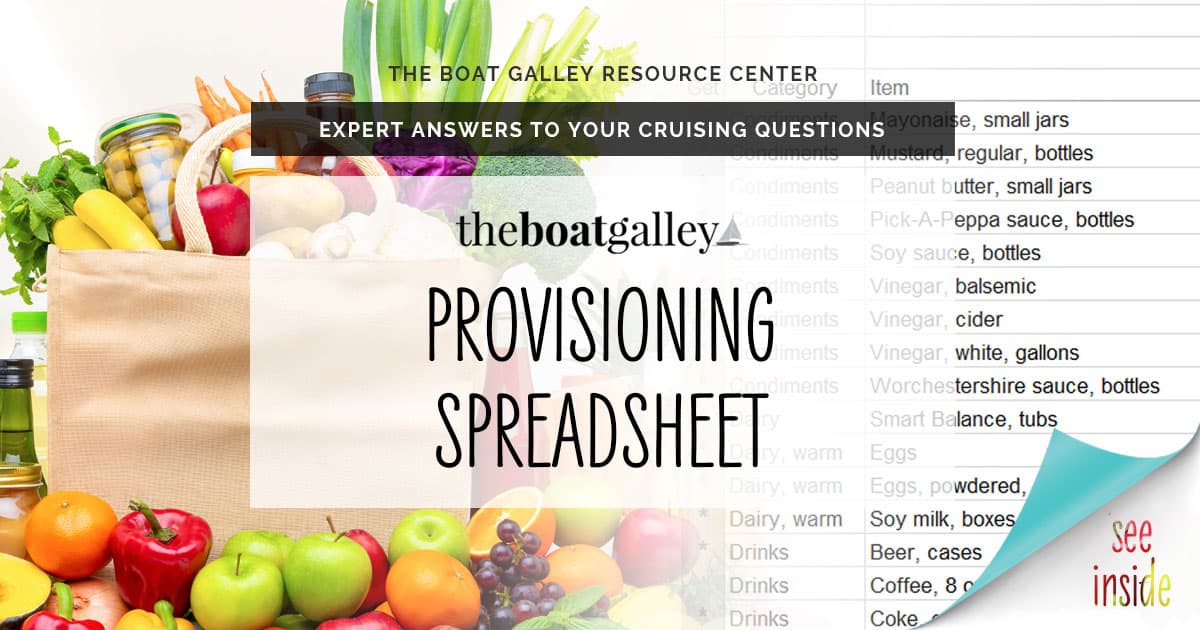 Some links above (including all Amazon links) are affiliate links, meaning that I earn from qualifying purchases. Learn more.