Why didn't I think of that??
That was my first reaction to seeing my friend Jan's dish drainer (Jan writes CommuterCruiser.com, filled with tips for part-time cruisers).  I had never came up with a good dish drainer on Que Tal, despite trying several different ones.
When Dave and I recently spent some time cruising aboard Winterlude, with our friends David and Jan Irons, I saw Jan's solution.  It was perfect!

Jan uses a chamois cloth just laid on the counter.  A real, leather chamois (buy it on Amazon) — not a microfiber "synthetic chamois" or the "dish drying mats" you find in the housewares section.
A real leather chamois absorbs 7 times in water and can be wrung out after using and then hung up.  When it's dry, you can put it almost anywhere — it's not very big.  To clean a chamois, throw it in the laundry (but don't put it in a dryer or use fabric softener on it).  It will last several years and it's cheaper than a lot of "real" dish drainers and pads.
You can find a chamois in a number of different sizes, depending on how big your counter is where you want to use it.  It cuts easily if you want a non-standard size.
You can find a real chamois at almost any auto parts store, or in the automotive departments at Wal-mart, Target and the like.  You can also order one from Amazon.  Here are a few popular sizes at good prices from Amazon:
Now, if I can just get Jan's other dish washing idea to work as well:  notwithstanding the photo above, her husband David usually does the dishes!

---
Our FREE Provisioning Spreadsheet
Wondering how much of what foods to take on your next trip? Know just how much to buy of what — all arranged by grocery store aisle — with our handy Provisioning Spreadsheet. Includes detailed instructions to edit it for your favorite foods, how much your family eats, and how long you'll be gone. No spreadsheet skills needed!
It's FREE — get it here.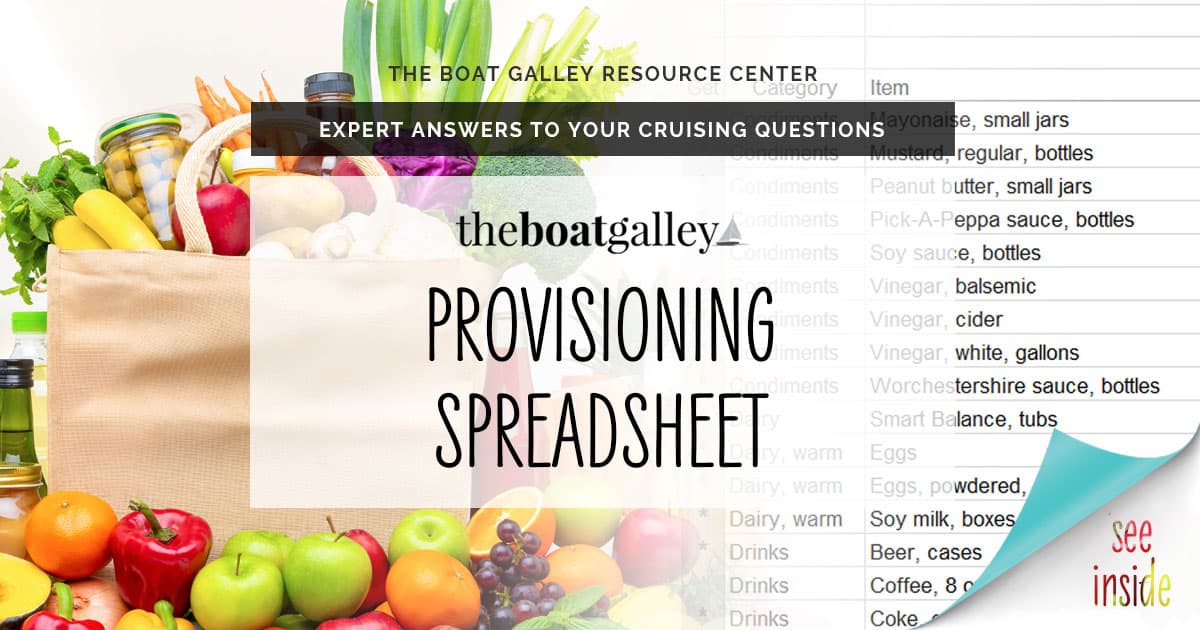 Some links above (including all Amazon links) are affiliate links, meaning that I earn from qualifying purchases. Learn more.