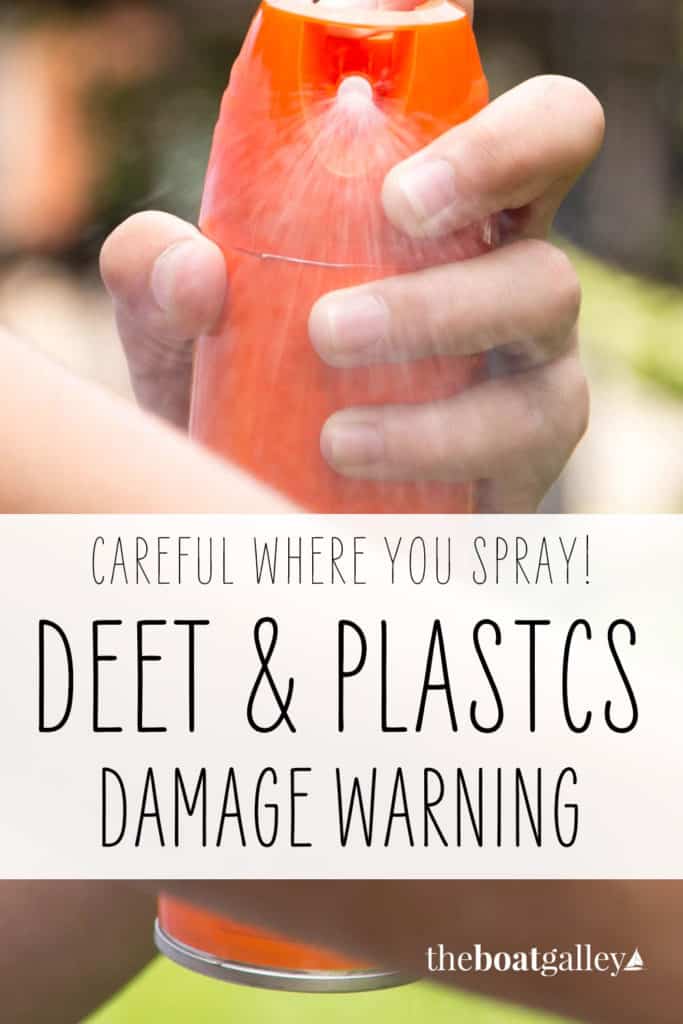 Are you aware that DEET and plastics do not play nicely together?
If you use bug spray that contains DEET, be very careful where you spray it. DEET will melt plastic glasses and plates, watch crystals, and the plastic cases and screens on many boat electronics.
Want to be a safer boater? VHF Radios: Everything You Need To Know (online course) will help you unleash the power of your radio from routine calls to advanced features such as DSC, AIS and weather. Only $29.
I managed to wipe out our GPS display, my watch crystal, and put spots on a couple of plastic wine glasses all with one unthinking spritz. The GPS, a handheld at the helm, had to be replaced (OUCH!).
I've had it melt a plastic water bottle and there are a couple of glasses aboard Que Tal that ended up with swirly fingerprints in the plastic. A friend had it leave marks in the globe over their compass. Another friend left some marks on the cockpit mike for his VHF.
It doesn't destroy all plastics (heck, it usually comes in a plastic bottle), but always err on the side of caution around anything that is plastic when you're spraying DEET or when you might have some on your hands.
And even if you don't use it, a guest or friend on a trip ashore might. Their overspray could get on something of yours . . . and cause damage.
Whether you use bug repellant with DEET is a personal decision — I know that many people don't like it. In general, we don't use it . . . unless we're in an area with a serious malaria, dengue, West Nile, or other mosquito-borne illness problem. Then it seems to be the lesser of two evils.
There are some good alternatives to DEET-based sprays, although they are not quite as effective:
No Natz is a good product without DEET to keep gnats and no-see-ums away, too.
No Mosquitoz (a sister product of No Natz) does a good job, too.
You can make less-damaging bug spray yourself but it's not as powerful as No Natz/No Mosquitoz.
I'm not intending this article to be a discussion of whether or not you should use sprays with DEET . . . but rather just a warning that if you do, or someone around you does, be exceedingly careful when spraying!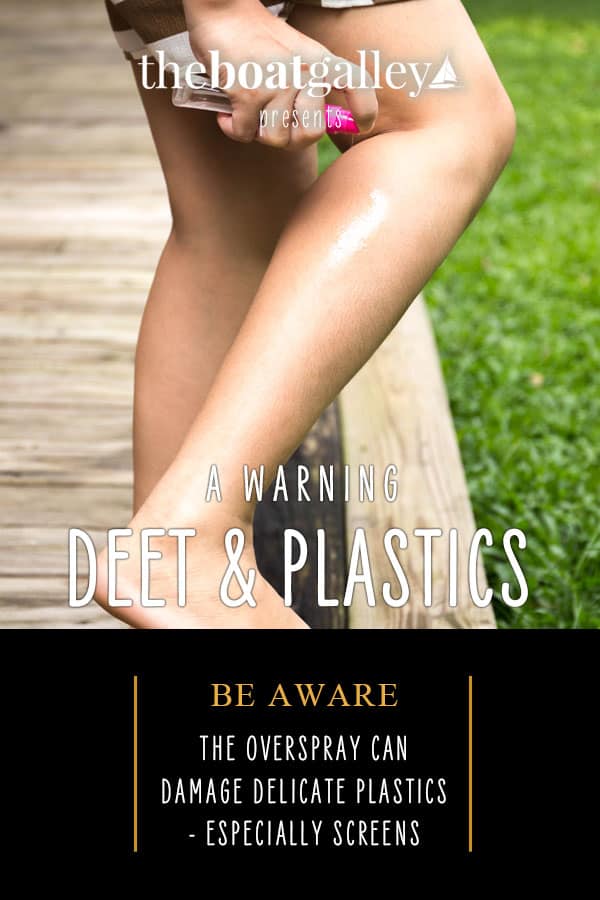 ---
Our FREE Provisioning Spreadsheet
Wondering how much of what foods to take on your next trip? Know just how much to buy of what — all arranged by grocery store aisle — with our handy Provisioning Spreadsheet. Includes detailed instructions to edit it for your favorite foods, how much your family eats, and how long you'll be gone. No spreadsheet skills needed!
It's FREE — get it here.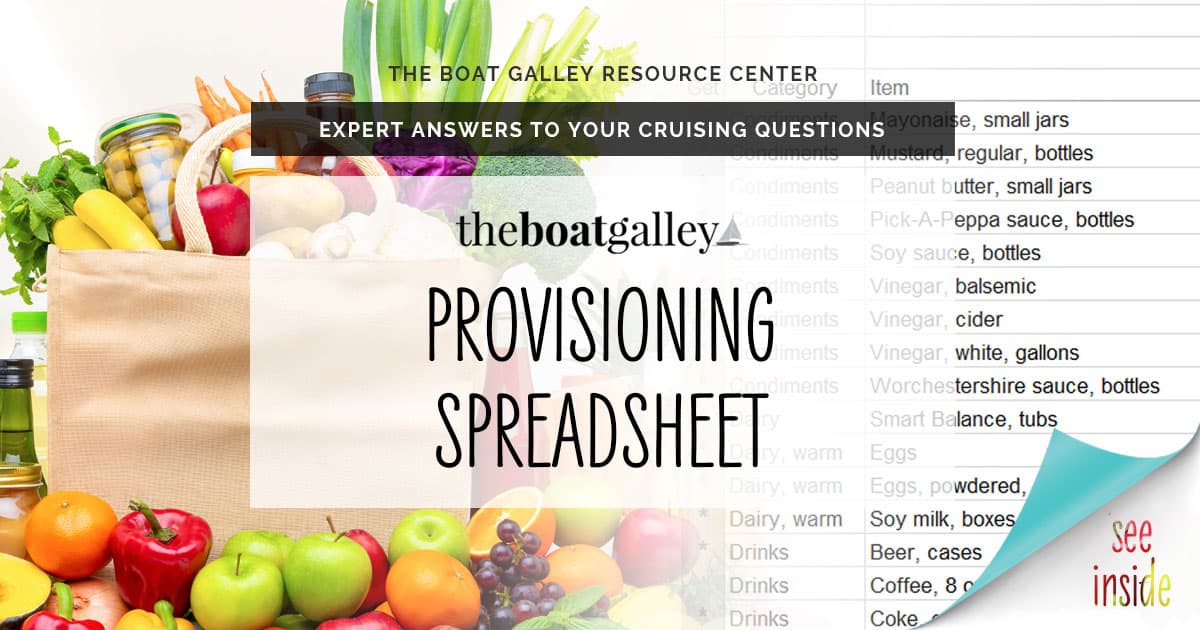 Your VHF radio is one of the most versatile pieces of equipment on your boat, as well as your first line of communication in an emergency. Do you know how to use all of its amazing functions? Learn how in just a few hours!

Some links above (including all Amazon links) are affiliate links, meaning that I earn from qualifying purchases. Learn more.