It's often been said that cruising plans are written in sand . . . at low tide. Or in Jello . . . in the tropics. Or in invisible ink.
In other words, don't plan on the plan.
Before we started cruising – and even in the first year or two of our own cruising – we took that to mean that we might change our mind about what we wanted to do. Hear about a fantastic anchorage. Stay a few extra days because the fishing was so good. Avoid a place that was over crowded. Time our stay to coincide with a great band playing at the beach bar.
In other words, we saw ourselves as being in control. The plan might change, but we'd be the ones changing it.
HA!
We soon realized that outside forces were far more likely to cause changes in our plans. Weather. Health. Politics.
Some things that we thought were "out of our control" turned out to be largely in our control. Boat repair doesn't throw as many monkey wrenches in plans when you are a fiend for preventive maintenance and can fix most of your gear yourself – or do without. Money is always an issue, but having a realistic budget that includes maintenance, repairs, upgrades and a little fun helps.
At the same time, we learned that some things were plain and simply out of our control . . . at least if we weren't reckless.
Politics can make a certain location off limits, unsafe or prohibitively expensive. The places will vary from year to year and what seemed great when you planned your route can suddenly turn dangerous and cause you to change the itinerary.
Weather doesn't always cooperate. Anchorages can become untenable or passages virtually impossible. Windows can slam shut and stay that way for weeks. If you're aiming for comfortable cruising, schedules are out of the question.
Health overrides everything else. A simple cold may not keep us in port but we don't leave a locale with good medical care when there is an ongoing issue. We do our best to live a healthy lifestyle, but sometimes issues arise. What's a relatively simple medical issue in a city with doctors, labs, pharmacies and hospitals can turn into a life-threatening crisis in a remote area. And frankly, illness can lead to cloudy thinking and bad decision-making, as well as poor reactions to emergencies.
I origninally wrote this in the spring of 2016, when we had hoped to be heading to the Bahamas. But Dave hadn't been feeling great and it was finally diagnosed as a prostate infection. Nothing life threatening if treated, but can be stubborn to eradicate. Doctors were able to get it under control and we spent four months over the summer in the Bahamas.
In December, we were within a week of taking off for the Virgin Islands when the infection reared its ugly head again and made it impossible to think of leaving. So maybe we're not quite living our dream right now, but there are far worse things than staying in the Florida Keys . . .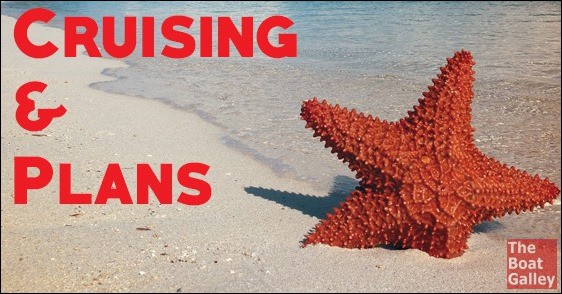 ---
Our FREE Provisioning Spreadsheet
Wondering how much of what foods to take on your next trip? Know just how much to buy of what — all arranged by grocery store aisle — with our handy Provisioning Spreadsheet. Includes detailed instructions to edit it for your favorite foods, how much your family eats, and how long you'll be gone. No spreadsheet skills needed!
It's FREE — get it here.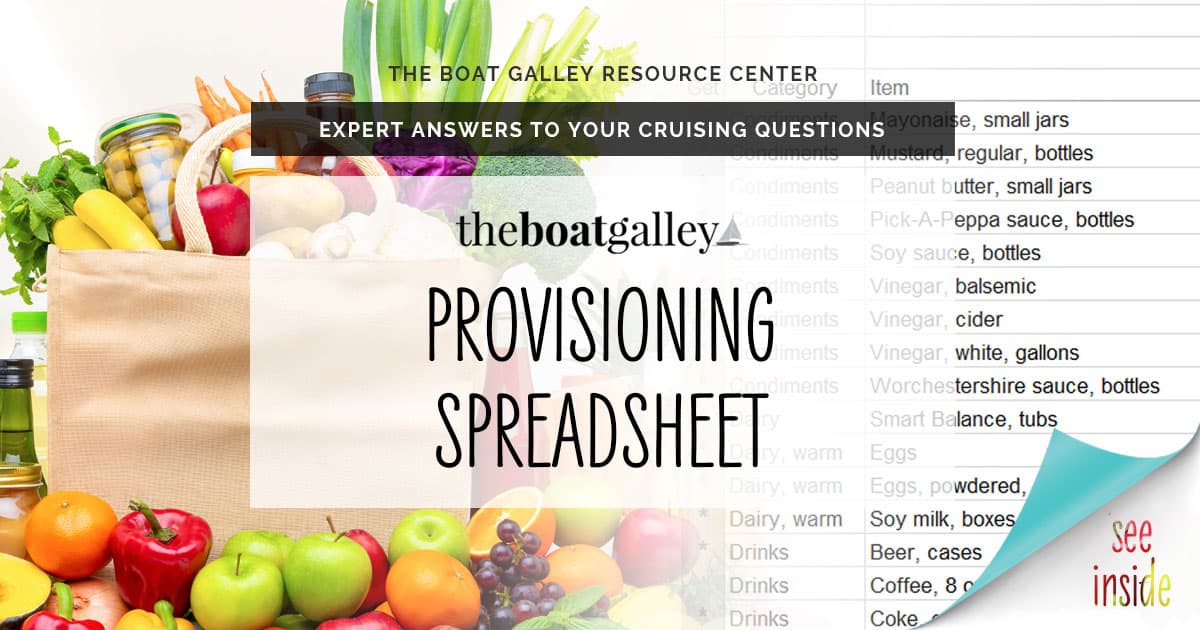 Some links above (including all Amazon links) are affiliate links, meaning that I earn from qualifying purchases. Learn more.