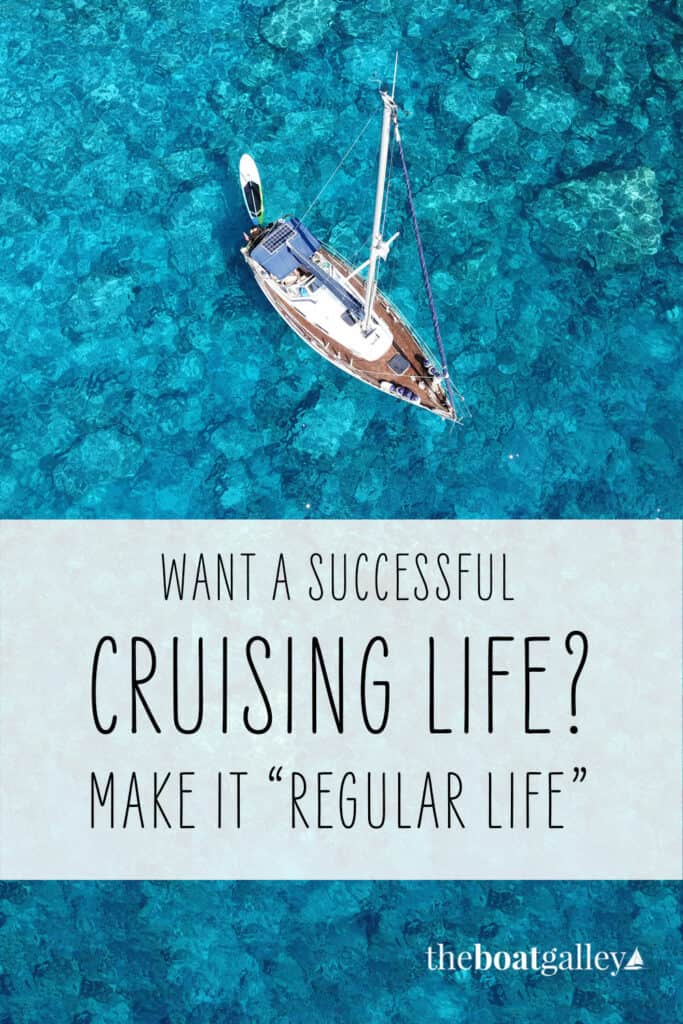 Over the years, I've used The Boat Galley newsletter to share what we've been up to and what we've learned while doing it.
Here's one feature from a few years back that corrects an assumption that most non-cruisers (and more than a few new cruisers) have about the lifestyle.
Planning to cruise the Bahamas? Don't drive yourself crazy trying to figure everything out. Get my self-paced online course, Get Ready to Cruise the Bahamas, for step-by-step details on 30 critical tasks. Just $39.
---
This past week has been a bit of a slow-down time for us here in the Bahamas. After a beautiful 30-mile sailing day from Little Sale Cay to Allan's-Pensacola (both in the Abacos), we took a few days of rest as Dave had a flare-up of a chronic prostate infection.
Then we did another 20-mile hop (again, a gorgeous day of sailing) down to Manjack Cay where we again had several days of relaxation along with some easy hiking as Dave began feeling better.
At 81, Dave is one of the oldest active cruisers that I know. There is no age limit on cruising! Get more info on "geezer cruising" in Cruising at 75+. Taking things a bit slower is a big part of it.
We've had several rainy days as well, and I've used the downtime to work on TBG. I've created/revamped four free mini-courses, in addition to my first paid course (Unwritten Rules of the Cruising Life) that I launched a couple of weeks ago. I'm now working on Get Ready to Cruise the Bahamas (this was just updated in June 2021).
Cruising full-time isn't a vacation. Sometimes you're not feeling 100%. Many of us work as we cruise. It can be tough to keep up with the boat maintenance and everything else. Yet I wouldn't trade it for anything!
---
The Boat Galley newsletter is a great way for you to get weekly tidbits to help you meet your cruising goals. Keep up with what Dave and I are doing on Barefoot Gal, get links to old posts, and get links to the newest posts and podcasts. Click to subscribe today.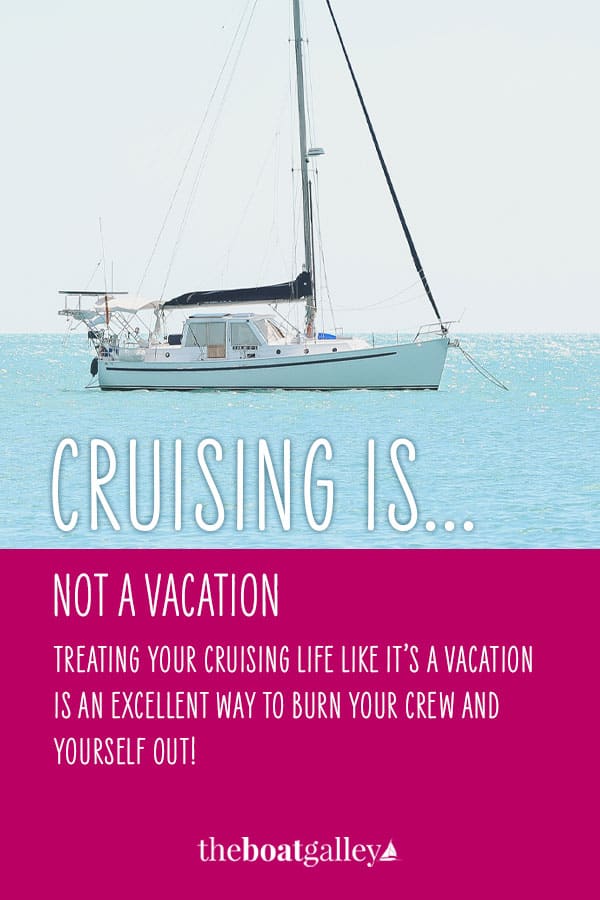 Want more information about going to the Bahamas? Learn everything you need to know with Get Ready to Cruise the Bahamas. Click to see all 30 topics covered!

Some links above (including all Amazon links) are affiliate links, meaning that I earn from qualifying purchases. Learn more.