Many great cookbooks are available for Amazon's Kindle reader and since they don't take up any extra space or weight, there's no reason not to have several cookbooks aboard.  These are my choices for use on a boat. And now, The Boat Galley Cookbook is available on Kindle !
One note:  You can also download a free app from Amazon so that you can read Kindle books on your tablet, PC, Mac or smartphone.  Once you're purchased a title, you can read it on any device that you've loaded the app on without an additional charge (there are some items, like newspaper subscriptions, that can only be read on the Kindle itself, so be sure to check individual products before buying).  If you're particularly interested in illustrations in reference books — including these cookbooks — they are usually easier to see on the larger screen of a computer.
With more than 450 recipes, this is one of the best basic cookbooks for cruisers currently available.  It also contains information on provisioning and  food storage, along with lots of general advice.
As stated on the back cover:  "Here's everything you need to know to create and enjoy fresh, flavorful, and healthful cuisine aboard, with more than 450 time-tested, palate-pleasing recipes."
---
A good cookbook with a highly entertaining narrative.  Around 300 recipes, it's about half recipes and half stories and advice.
Notable for giving detailed instructions for meat that may be purchased "on the hoof" in foreign countries.  Also contains recipes for some unusual foods, such as sea urchins.
This is one of the best-selling cruising cookbooks, and has been in print for 22 years.
---
As the title indicates, the emphasis here is gourmet cooking in the galley.  It's not a basic, reference-type cookbook, although it does have numerous suggestions on how to make best use of the limited space in a boat galley.
Each of the 120 recipes is marked for what conditions they can be made in — from a calm anchorage to heavy seas.
A great supplement to some of the more basic cookbooks.
---
We found that we grilled far more aboard than we had when living ashore.  In hot weather, it kept heat out of the boat and we just loved sitting in the cockpit, fixing dinner and watching the scenery and wildlife.
But since we hadn't grilled all that much ashore, we frequently didn't know what we were doing and had to learn by trial and error.
I wish I'd had this book then.  It redefines "basic grilling book" by teaching you how to grill everything imaginable and with a variety of techniques.  With 150 recipes and nearly 1,000 photos this book will make you an expert!
---
Most pressure cookers come with a little instruction booklet that usually has a few recipes in it.  To get the most out of your pressure cooker, though, you need a cookbook devoted to the topic.
The first chapter details using the pressure cooker, and the remaining chapters contain 250 recipes.   As stated in one of the reviews, "this is a great cookbook to teach you the basics of pressure cooking.  The recipes are solid, easy to prepare, and don't require a lot of unusual ingredients."
---
I love baking bread, but trying to knead it on a boat can be messy.  The whole trend of no-knead breads started several years ago with a recipe in The New York Times.  All I can say is WOW!
Great taste, great texture, simple and no mess.  Anyone who likes homemade bread should try this method.  And this cookbook makes it even simpler, with easy-to-follow directions and lots of variations.
And if you're like me, you just might be able to trade a half loaf of homemade bread for a couple of lobster!
---
(Update: This book is no longer available on the Kindle, only hardcover) I grew up in the midwest and didn't know a thing about preparing or cooking fish or any other type of seafood when we moved aboard Que Tal.  The seafood cookbook I took with me had great recipes, but always began with "have your seafood shop prepare the . . ."  Hmm, that didn't really help me when confronted with a live fish, scallops in the shell, or a bag of clams.
This book is exactly what I needed.  It starts off with how to clean, scale and fillet just about every type of fish and shellfish, with clear explanations and photos.  Then it goes on to give detailed instructions and recipes for various cooking methods — broiling, poaching, roasting, grilling, steaming, and frying — followed by other fish dishes such as soups, chowders, fish cakes and so on.
Whether you intend to catch your own or buy from the local fishermen, this is a great addition to the galley library.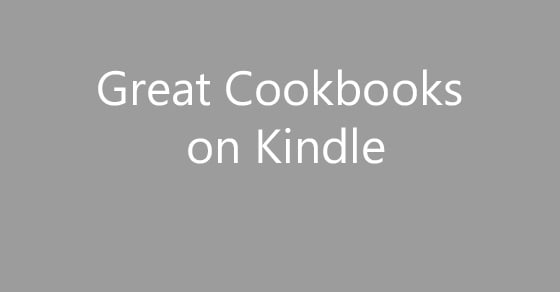 Some links above (including all Amazon links) are affiliate links, meaning that I earn from qualifying purchases. Learn more.