Artichoke dip is a wonderful "special treat" for a party (I first had it at an after-the-hurricane party). Even if you don't have an oven, you can bake it on the stove.
If you can't get artichokes, you can also make it with canned mushrooms. And for those with a milk allergy, there's a dairy-free alternative!
---
---
Using mushrooms, we could find the ingredients in almost every town larger than a fishing village. And I've never had leftovers when I've taken this to a party!
Artichoke Dip
1 can artichoke hearts, drained and chopped (not marinated work best, but marinated can be used if you drain them well)
1 cup mayonnaise OR light mayonnaise (fat free mayonnaise or any type of Miracle Whip does NOT work well)
1 cup shredded Parmesan cheese OR other mild cheese that will melt
Preheat oven to 350 degrees.
Mix all the ingredients and place them in a baking dish—a pie pan, pizza pan, or small cake pan work well, but use whatever you have.
Bake for 30 minutes at 350 degrees until lightly browned and bubbly on top.
Serve hot with your favorite crackers.
Variations:
Add some chiles or hot peppers
Substitute canned mushrooms for all or part of the artichokes (bits and pieces work well, or roughly chop larger mushrooms)
Sprinkle crumbled bacon over the top
Add some diced ham or chicken bits to make a heartier dish—canned ham or chicken work well
Add up to 2 cups chopped fresh spinach or 1/2 cup frozen spinach, well dried (canned spinach does NOT work well)
Add some minced garlic or garlic powder
Add a dash of Worcestershire sauce
For someone who can't eat milk products at all, remove a portion before adding the cheese and bake it separately—it's not quite the same, but it's still tasty!
---
Our FREE Provisioning Spreadsheet
Wondering how much of what foods to take on your next trip? Know just how much to buy of what — all arranged by grocery store aisle — with our handy Provisioning Spreadsheet. Includes detailed instructions to edit it for your favorite foods, how much your family eats, and how long you'll be gone. No spreadsheet skills needed!
It's FREE — get it here.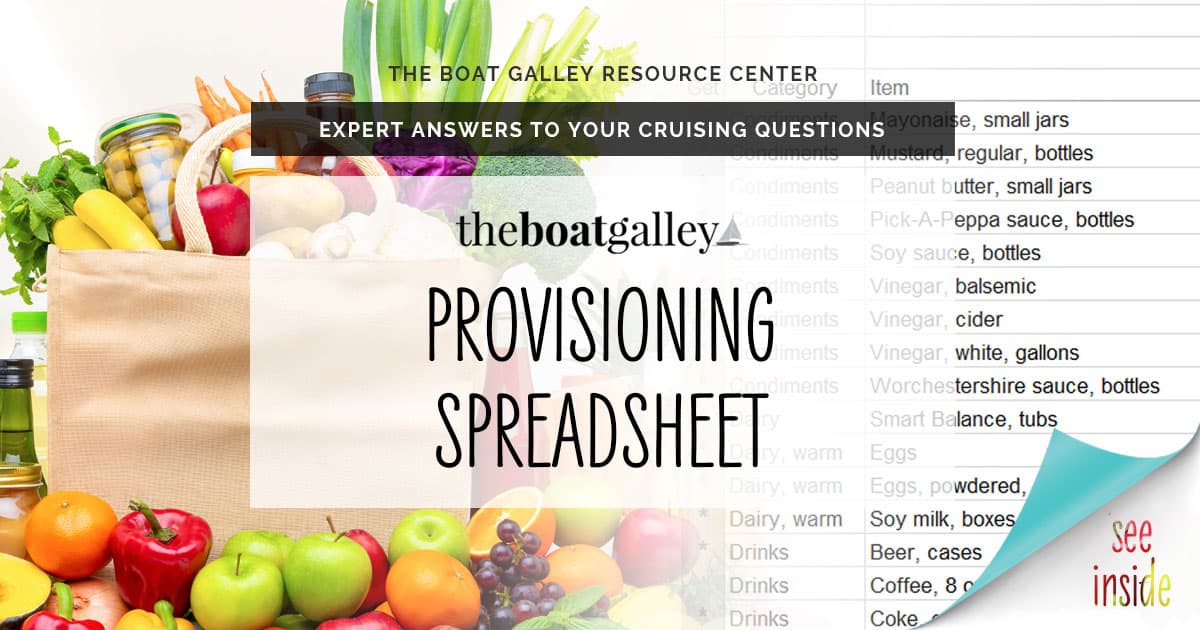 800+ recipes made from readily-obtainable ingredients with hand utensils, including numerous choices to suit every taste. Recipes are all boat-friendly: designed to be made with limited water and electrical appliances and frequent options for making with non-refrigerated ingredients. Get it in our store, on Amazon, or for Kindle.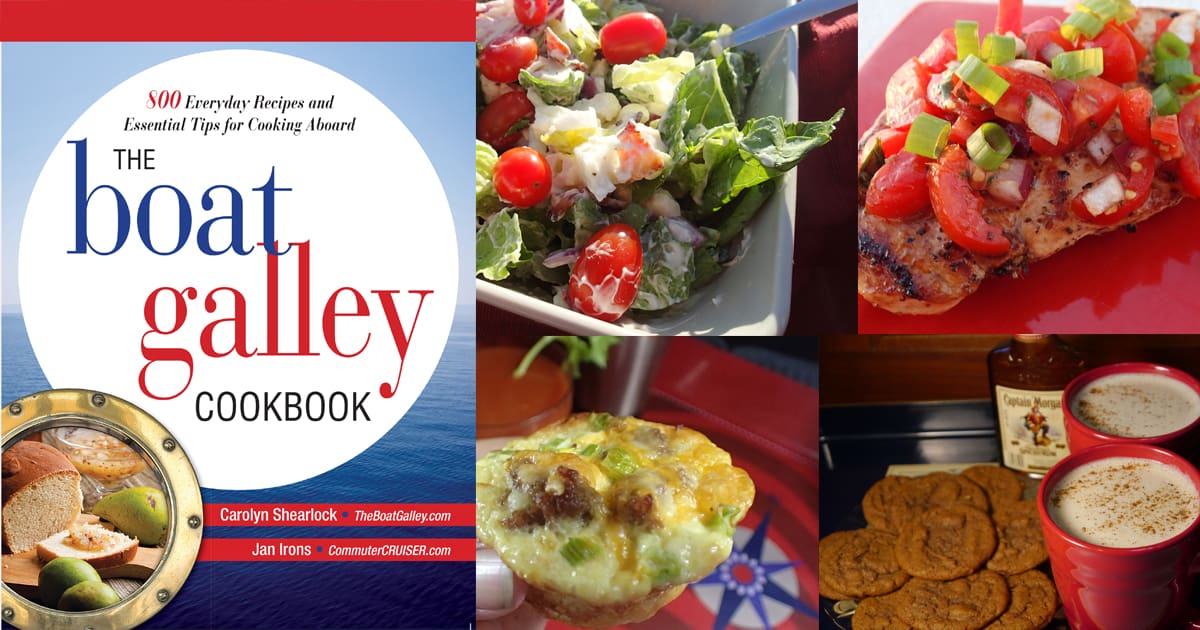 Some links above (including all Amazon links) are affiliate links, meaning that I earn from qualifying purchases. Learn more.