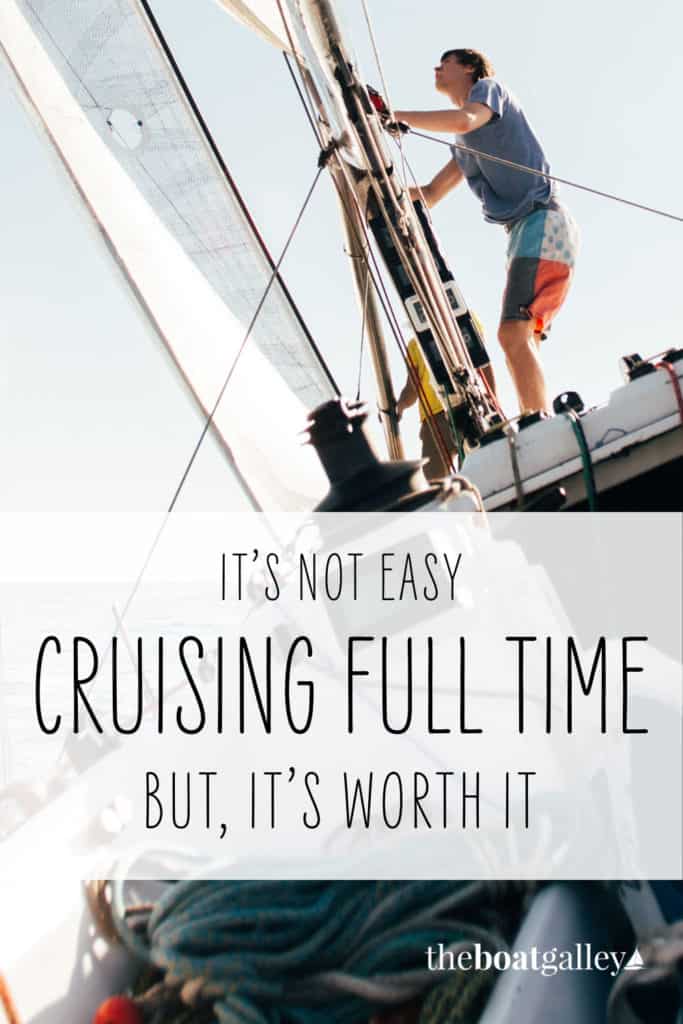 Over the years, I've used The Boat Galley newsletter to share what we've been up to and what we've learned while doing it.
Here's one feature from a few years back sharing what are, to me, the very best things about cruising.
Get Discover Living on a Boat (free mini-course). Explore whether cruising is right for you, from the lifestyle to the cost and ways to afford it.
---
Just living on a boat is hard. Cruising is even harder. So why do we do it??
For me, it's a combination of things:
I love sailing. Moving with just the wind to propel me.
I enjoy going new places – particularly ones I couldn't get to any other way.
Snorkeling!
Meeting new people, from all sorts of different backgrounds.
But maybe the biggest reason is simply that I like challenging myself. Doing something out of the ordinary. Something that just everyone doesn't – can't – do.
And I didn't realize how much that was a part of me until I got out here again. For 2-1/2 years we've been dealing with some health issues for Dave and me that made it impractical to cruise. Finally, we're able to and we're now at anchor in the Bahamas. And I'm reveling in it.
---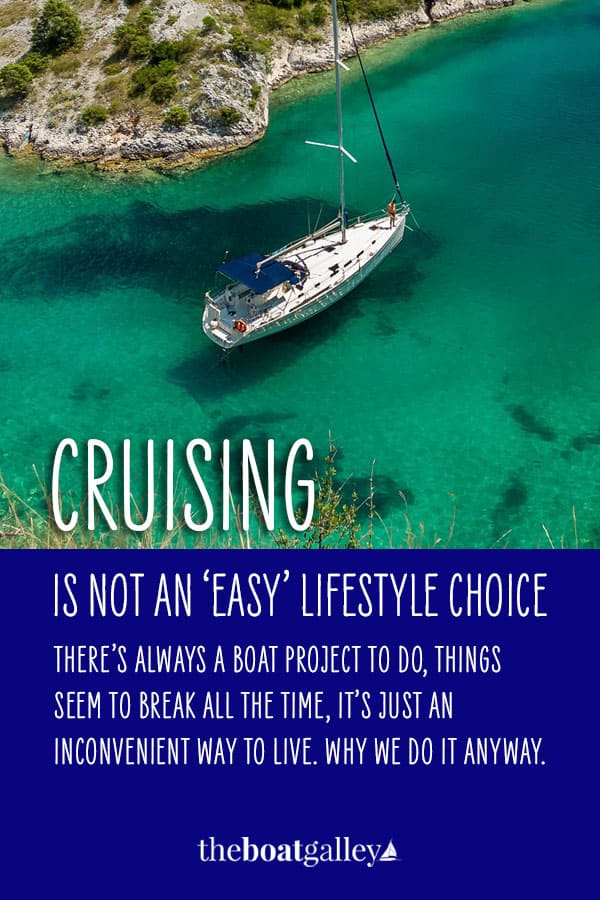 ---
Our FREE Provisioning Spreadsheet
Wondering how much of what foods to take on your next trip? Know just how much to buy of what — all arranged by grocery store aisle — with our handy Provisioning Spreadsheet. Includes detailed instructions to edit it for your favorite foods, how much your family eats, and how long you'll be gone. No spreadsheet skills needed!
It's FREE — get it here.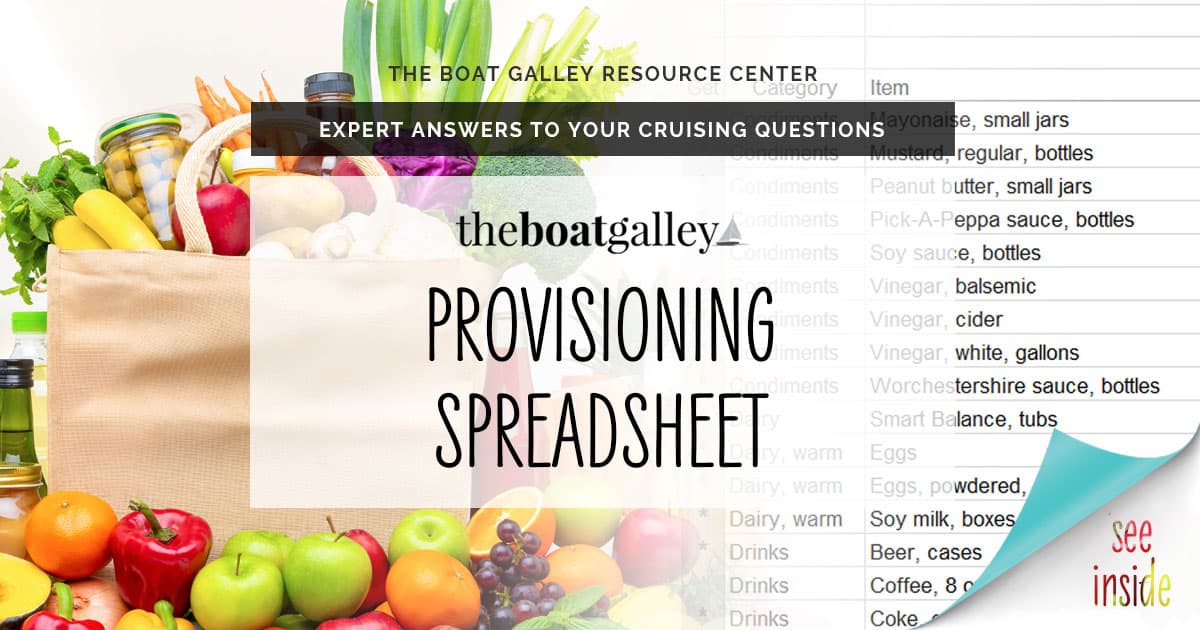 Some links above (including all Amazon links) are affiliate links, meaning that I earn from qualifying purchases. Learn more.