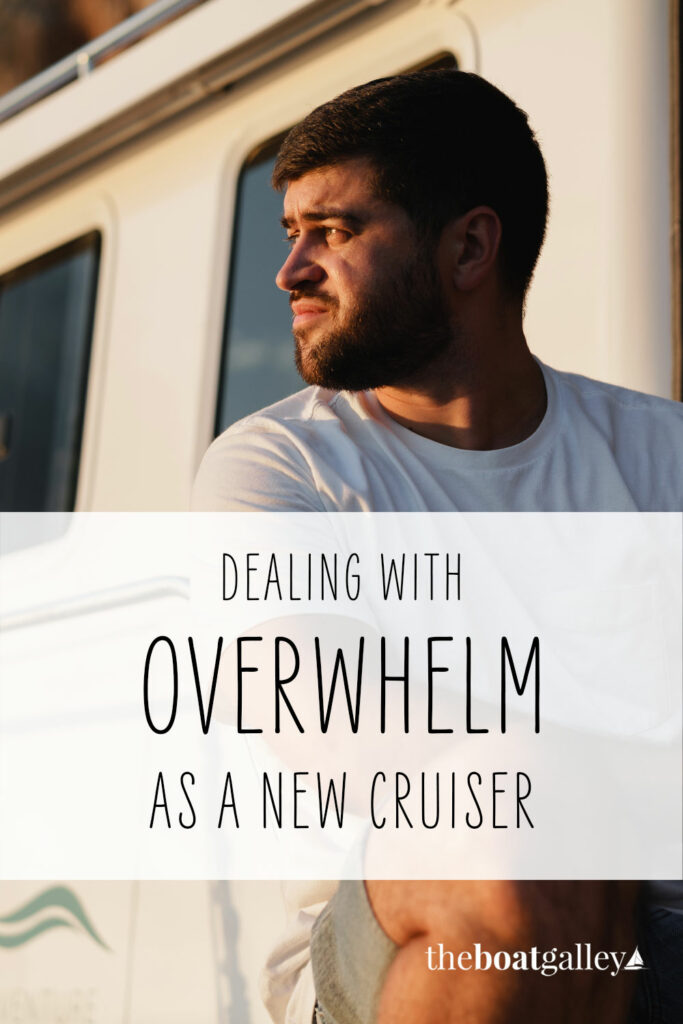 For many of us, when we first start thinking about moving aboard and cruising, the motivation and energy is strong. But then, as we get into it, things may not go quite as smoothly as we'd envisioned. It's easy to lose the drive and energy.
You're not alone! Several things that may help:
Keep your eye on the end result but break the tasks down into bite-sized chunks.
Celebrate reaching those milestones! Whether it be looking at the first boat, completing a sailing or navigation class, cleaning out the garage, signing up for a mail service or any of the other myriad steps along the way, they're all important and worthy of recognition.
Do something every day towards your goal. Some days it might be as simple as eating at home (or taking lunch to work) instead of eating out to put a little more into the cruising kitty. You might research boats or gear. Steady progress will get you there!
It can get overwhelming at times, but rather than thinking about everything you have to do, concentrate on the one task you're currently working on. Read more.
A great way to boost the energy is going to a boat show, and that's what I'm just getting ready for. On one hand, boat shows are educational as you look at boats and gear and maybe attend some seminars. At the same time, they can send new energy into your plans as you talk with so many other people who share your dreams!
If you happen to be going to the Annapolis Sailboat Show, October 13-17, please stop by our booth and say hi – we love to talk about living aboard and cruising! It's booth M5 & 6, between the VIP tent and the Hendricks gin barge. And this year, Women Who Sail will have their own booth, right next door!
Hope to see you there! We've got two references we'll be sharing at the show – one for the ICW and one for the galley – in addition to our books, courses and products sold on Amazon. And we'll have the Larry Pardey documentary on DVD and flash drives.
---
Be sure to subscribe to The Boat Galley newsletter to keep up with what we're up to and get helpful tips and encouragement from the water.
Give your boat its best chance in hurricane season:


Making Boat Life Better
Some links in this article (including all Amazon links) are affiliate links, meaning that we earn from qualifying purchases.