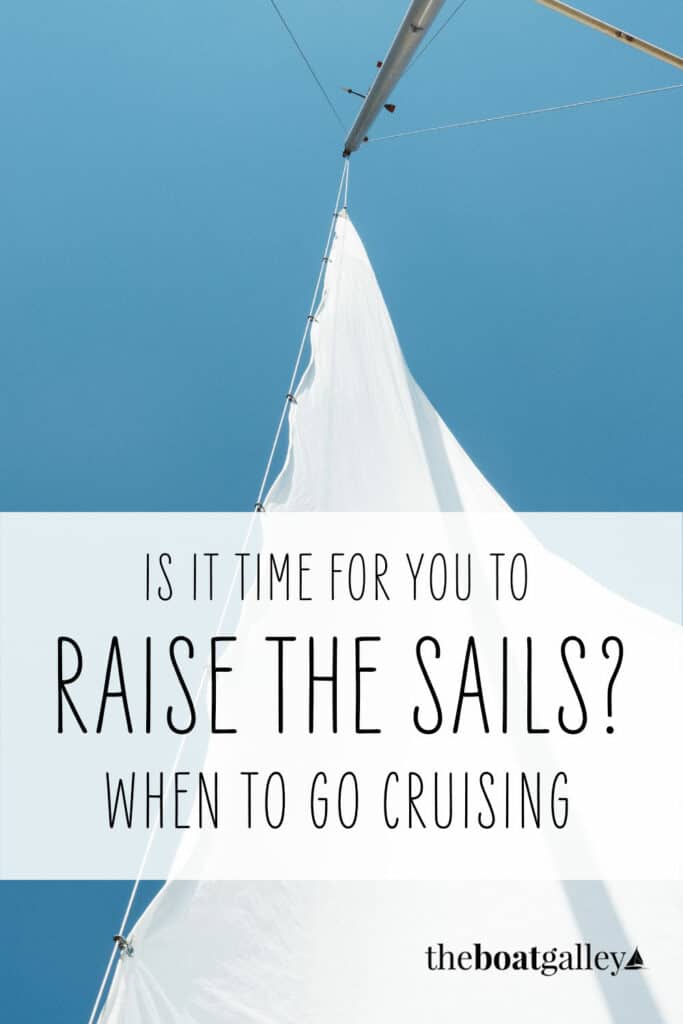 "Go simple, go small, go now" – Larry Pardey
As I think about Dave's and my cruising, one of the things that I am very glad of is that we didn't wait any longer to begin. And one of my regrets is that we didn't start sooner.
Here, in the new year, I encourage to do what you can to move up your time frame for whatever your dream is. It's easy to let a little fear of the unknown hold us back – it sure did for Dave and I as we contemplated what living aboard and cruising would really be like.
But the bottom line is that no two people's experiences are the same. The only way to really know is to go. Go out of your comfort zone. Embrace the unknown.
---
Wondering how to store everything on your boat? Don't worry, we've got you covered:


Make Boat Life Better
Some links in this article (including all Amazon links) are affiliate links, meaning that we earn from qualifying purchases.