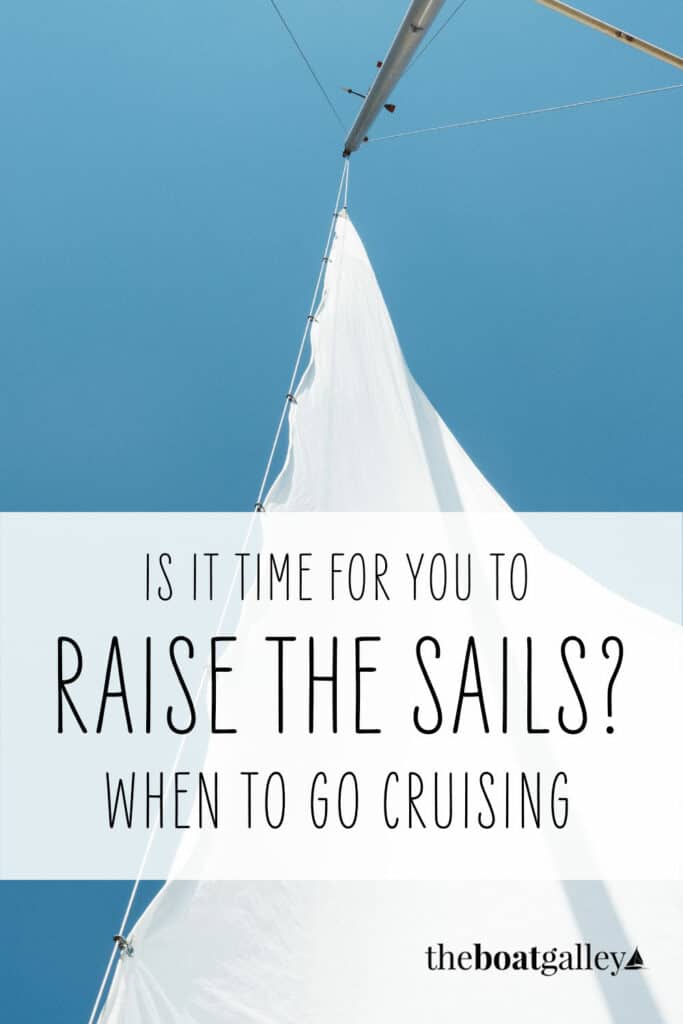 Over the years, I've used The Boat Galley newsletter to share what we've been up to and what we've learned while doing it.
Here's one feature from a while back answering one question I often get from wannabe cruisers.
Getting ready to cruise? Prepare to Cruise (a FREE mini-course) gives you lots of free resources along with affordable recommended courses and coaching for more in-depth needs.
---
"Go simple, go small, go now" – Larry Pardey
As I think about Dave's and my cruising, one of the things that I am very glad of is that we didn't wait any longer to begin. And one of my regrets is that we didn't start sooner.
Here, in the new year, I encourage to do what you can to move up your time frame for whatever your dream is. It's easy to let a little fear of the unknown hold us back – it sure did for Dave and I as we contemplated what living aboard and cruising would really be like.
But the bottom line is that no two people's experiences are the same. The only way to really know is to go. Go out of your comfort zone. Embrace the unknown.
P.S. I want to help you follow your dreams. There are over 1,200 articles on The Boat Galley (search here if you have a particular question) and four free mini-courses and four low-cost ($19-$39) paid courses in the Resource Center.
---
The Boat Galley newsletter is a great way for you to get weekly tidbits to help you meet your cruising goals. Keep up with what Dave and I are doing on Barefoot Gal, get links to old posts, and get links to the newest posts and podcasts. Click to subscribe today.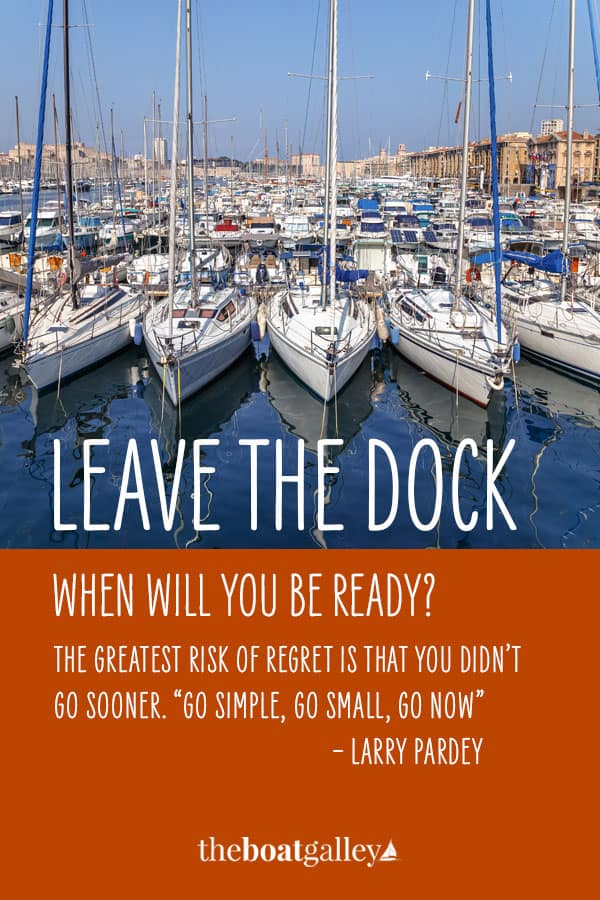 Some links above (including all Amazon links) are affiliate links, meaning that I earn from qualifying purchases. Learn more.