I'm writing this just after listening to the morning VHF net here in Boot Key Harbor. And once again, I'm struck by how the VHF is wonderful for cruisers, even more so here in the age of coronavirus.
It connects us where cell phones can't – getting info from others when we're in the backcountry and especially last week when we needed a tow and were just out of cell phone range.
Weather info and alerts – it's getting to be that time of year for wicked thunderstorms and even waterspouts!
Fast help in an emergency – whether it's from nearby boaters or the Coast Guard and whether it's voice calls or automated DSC alarms.
Some models even act as AIS receivers, making navigation in crowded waters or at night just that much safer.
Community conversations – a phone is just talking to one person, you can talk to a whole bunch of people at once on the VHF.
This last part has been huge since the COVID lockdowns began. We've had a series of evening seminars, chats and trivia contests to not just keep us entertained but connected.
Want to be a safer boater? VHF Radios: Everything You Need To Know (online course) will help you unleash the power of your radio from routine calls to advanced features such as DSC, AIS and weather. Only $29.
If you're new to living on a boat or cruising, you might not know what all your VHF can do for you. It's far more than just a glorified walkie-talkie, and your cell phone is no substitute.
Brush up your VHF skills and learn all the features that modern VHFs have with VHF Radios: Everything You Need To Know.
Knowing how to use your VHF is critical to staying safe on the water, and now with COVID-19, it's also critical to staying sane while physically distant!
Be sure to subscribe to The Boat Galley newsletter to keep up with what we're up to and get helpful tips and encouragement from the water.
---
Our FREE Provisioning Spreadsheet
Wondering how much of what foods to take on your next trip? Know just how much to buy of what — all arranged by grocery store aisle — with our handy Provisioning Spreadsheet. Includes detailed instructions to edit it for your favorite foods, how much your family eats, and how long you'll be gone. No spreadsheet skills needed!
It's FREE — get it here.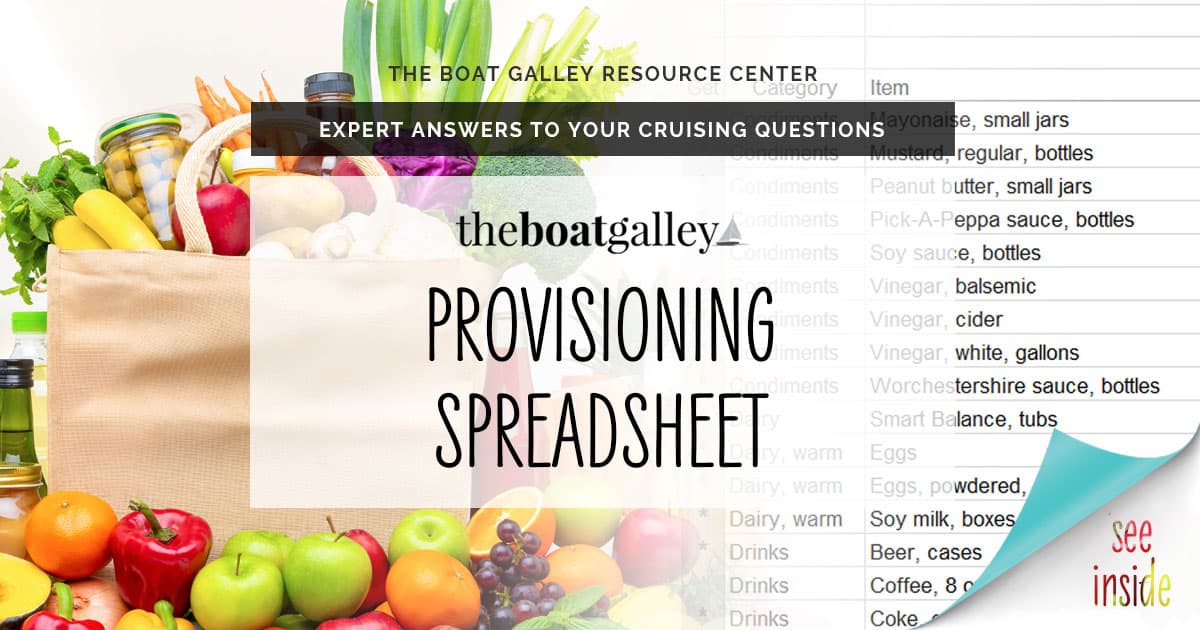 Your VHF radio is one of the most versatile pieces of equipment on your boat, as well as your first line of communication in an emergency. Do you know how to use all of its amazing functions? Learn how in just a few hours!

Some links above (including all Amazon links) are affiliate links, meaning that I earn from qualifying purchases. Learn more.