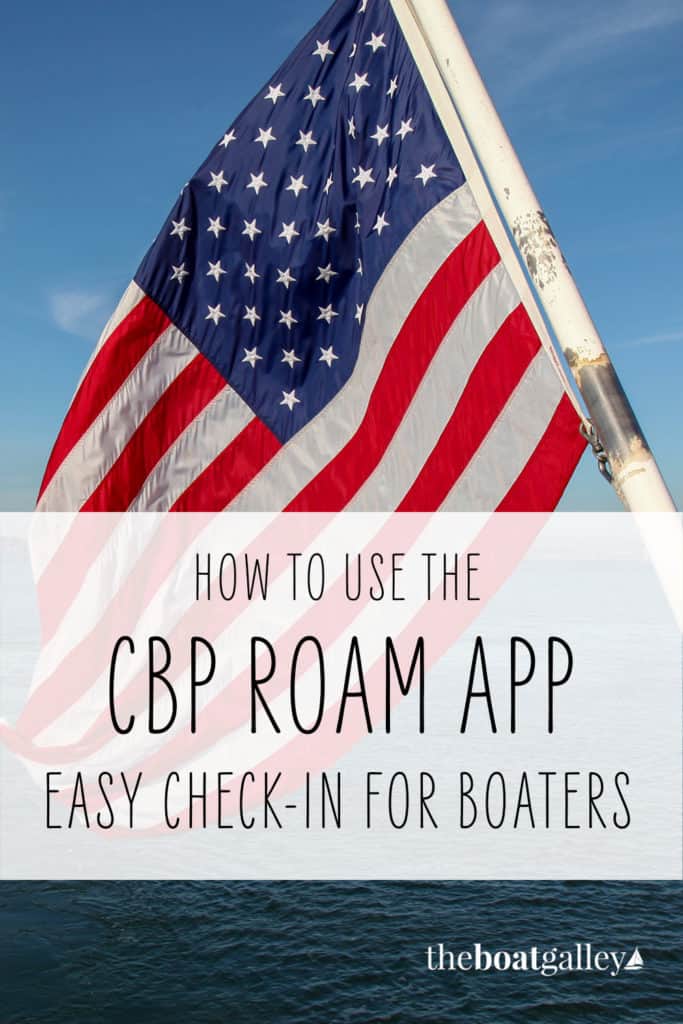 For the last several years, US citizens returning to the US (or a territory, such as Puerto Rico or the US Virgin Islands) have been able to check in with US Customs and Border Patrol with just a phone call IF you signed up ahead of time and went through an interview process at one of the designated CBP stations plus filled out an online form before leaving a foreign country for the US. It was a good program but took time to get registered (we signed up when we were living in Illinois and had to drive over three hours one way to get to the nearest interview location in Chicago). This was known as the SVRS (Small Vessel Reporting System) or LBO (Local Boater Option) program.
That's all changed — and for the better! Among other things, the new system is available for all nationalities, not just US citizens. Further, you do NOT have to go anywhere to set it up.
The new system — called the CBP ROAM app — is very new and I have not used it to check in since we haven't been out of the US since it came on the scene. However, I've talked to several people who have used it, had a couple of phone conversation with CBP officers to clarify points and have downloaded and set up the app for myself.
The opening screen of the app says it is a pilot version and is for use only in pilot locations but the reality is that it went fully operational nationally in mid-April, 2018. Those who have used it report that it's easy and works well. The two CBP agents that I spoke to admit that the Department of Homeland Security has not done a great job of explaining the program and both were thrilled that I was writing a how-to on it!
Three things to know:
This is available everywhere in the US (including territories) now. CBP prefers that you use the app rather than show up in person.
You do not need to be a US citizen or even a green card holder. Any nationality or mix of nationalities may use the ROAM app.
The boat does not need to be US owned; it may be registered/documented in any country.
You only need to have the ROAM app on one electronic device for everyone on the boat. That is, each person does NOT need a separate account, and if you travel on more than one boat (say go to the Bahamas first on your boat, then two months later go on a friend's boat), it's okay to be listed on more than one device.
Allow about 10 minutes per person to initially register plus 10 minutes for the boat. It's likely to go faster.
Download the app to a smartphone (iPhone or Android), iPad or Android tablet; there is not a Windows version yet. NOTE that you have to search on CBP ROAM and not simply "ROAM."
When you first open the app, it will prompt you to go to login.gov (if you already have a login.gov account, you can just login).
Fill out your information at login.gov from within the app. You'll need access to your email account.
When asked for your phone number, use one that you can access from wherever you are completing the online forms. Several verification numbers will be sent to you via text or a phone call. Unfortunately, if you do not have some "phone number" (international is okay), you cannot set it up.
VERY IMPORTANT: Save that "personal key" that they give you (they make a big deal about you printing it or writing it down — you won't miss it). You'll need this if your phone number changes, such as if you initially register with a phone number from another country and then need to check in using a phone with a US phone number.
Collect the info you'll need to register with the ROAM app:

Everyone's passport (you'll have to take a photo of the passport page, so you need the passport and not just the number).
If individuals have Trusted Traveler, SVRS or LBO numbers, it's good but not required to enter them.
Boat name, make/model/length, state of registration, state registration number or CG documentation number, and DTOPS sticker number (if you do not have a DTOPS sticker — aka "user fee decal" which is required for any type of customs check-in, even in-person — you can purchase it with a credit card from within the ROAM app, so you may need your credit card).

Login to the ROAM app (the option comes up automatically after completing the login.gov stuff).
Travelers: enter the info for each person who you expect to have on board when you enter the US. It's okay to have people listed who may not be on the trip (say from past or future trips) as you select who is on a particular entry to the US later in the "Trip" info.
Modes of Travel: Fill in your boat info (and if you do any other forms of non-commercial cross-border travel, you can enter those conveyances too). Buy your DTOPS sticker if you don't already have a valid one.
Create Trip: Do this after you have arrived back in US waters and are ready to check in. Apparently, if you do it before leaving another country the app will simply crash and not even give you an error message. Select all travelers who are aboard (add anyone you didn't add in Step 8), select the vessel, and fill in the rest of the details. IMPORTANT: You need to have at least a couple of bars of cell signal as you are going to have to have a video conference.

If you used a phone number that is not good in the US (that is, is not a US number and one which does not allow you to get a call in the US) to set up your ROAM account, you'll first have to go to "login.gov/manage account" and change the phone number to a number that can receive calls and texts in the US. When you try to login to do so, you won't be able to get a text for the two-factor authentication, so you'll have to login with your "personal key" from step 2. Then go into the account settings and change the phone number to your US one. While on that screen, get a new personal key and write it down!

At the end of the "Create Trip" process, you'll get a screen that says your information is being submitted and will tell you to wait for an agent. Just hang on. People are reporting that it takes anywhere from "just a couple of minutes" to "about 10 minutes" and then a CBP agent comes on with a video chat. Everyone on board needs to be available to be seen on screen and will have to answer a few questions. Boats are reporting that it's fast and painless.
You'll get a text on the phone saying that you and the boat are cleared in (obviously if there is any problem or question, you may be required to appear in person). Keep this in case anyone questions you!
If you have questions, the best way to get answers is the toll-free CBP check-in number (local offices don't have a lot of info on this program yet): 800-827-2851
Welcome to the US!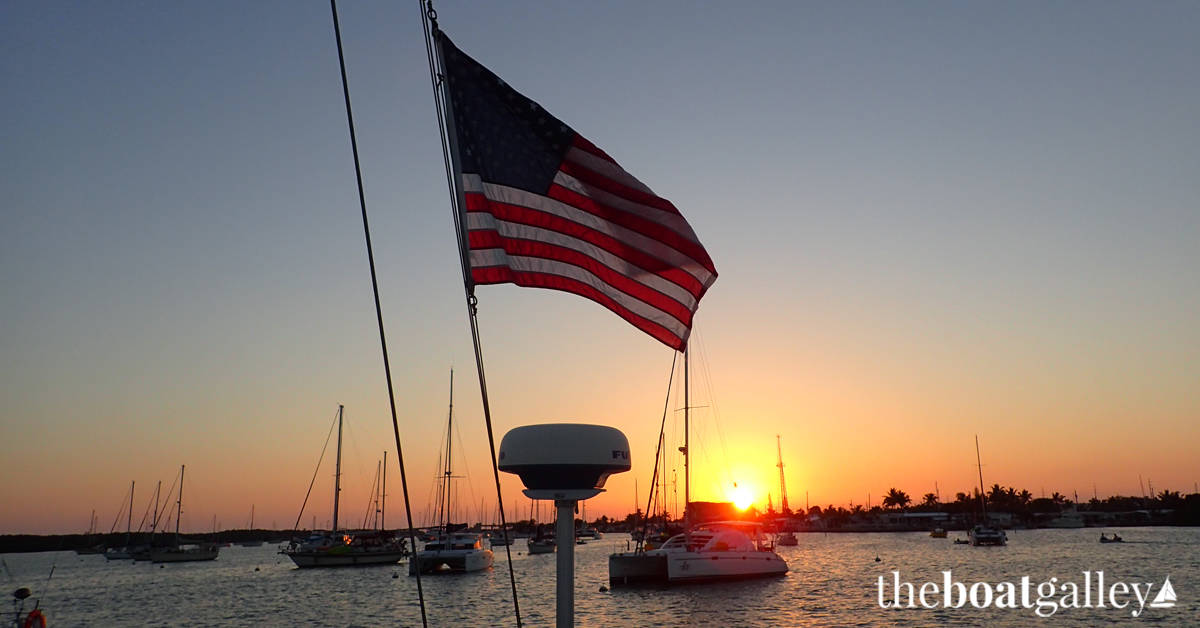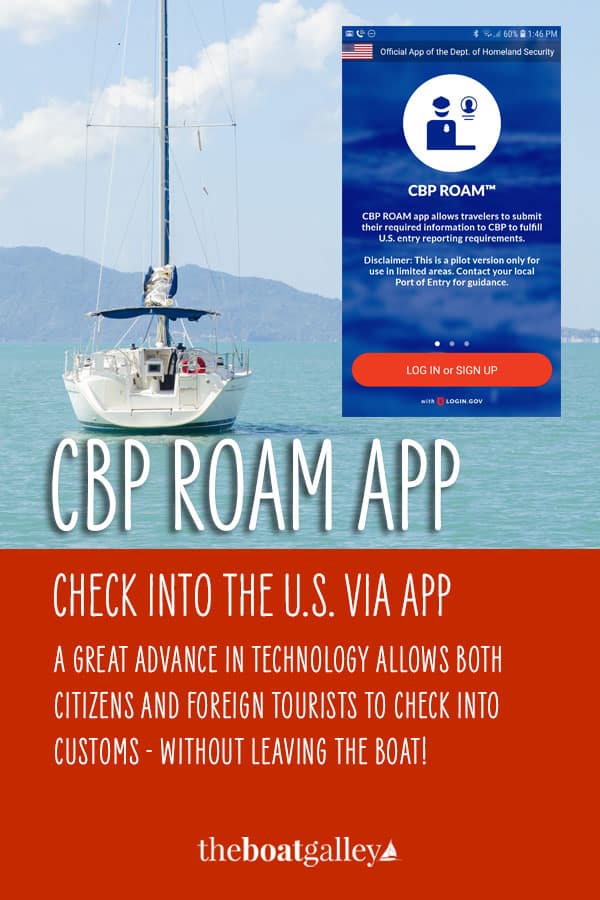 Making Boat Life Better
Some links in this article (including all Amazon links) are affiliate links, meaning that we earn from qualifying purchases.