Go through any harbor or marina and you'll probably find a least a few boats sporting Turkish Evil Eyes. What are they and why do many people put them on their boats?
We had one on our first boat and three on our current boat. Here's why.
Want one? Get it on Amazon:
Prefer to read? Check out Turkish Evil Eyes
Sponsor:
www.boataffair.com
, a boutique boat and experience sharing company invites you on a one of a kind adventure. Make sure to mention Boatgalley18 to get a 5% exclusive discount!
Be sure to subscribe
to The Boat Galley podcast to get new episodes automatically in your podcast player.
Music:
"Slow Down" by
Yvette Craig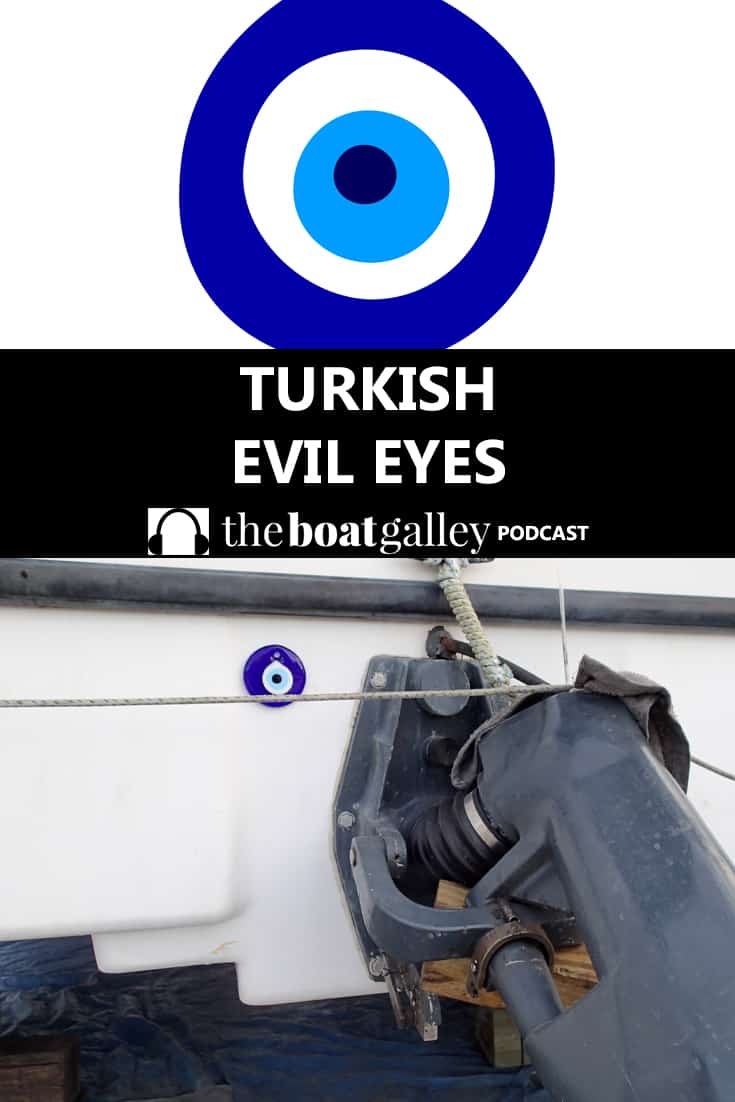 Some links above (including all Amazon links) are affiliate links, meaning that I earn from qualifying purchases. Learn more.