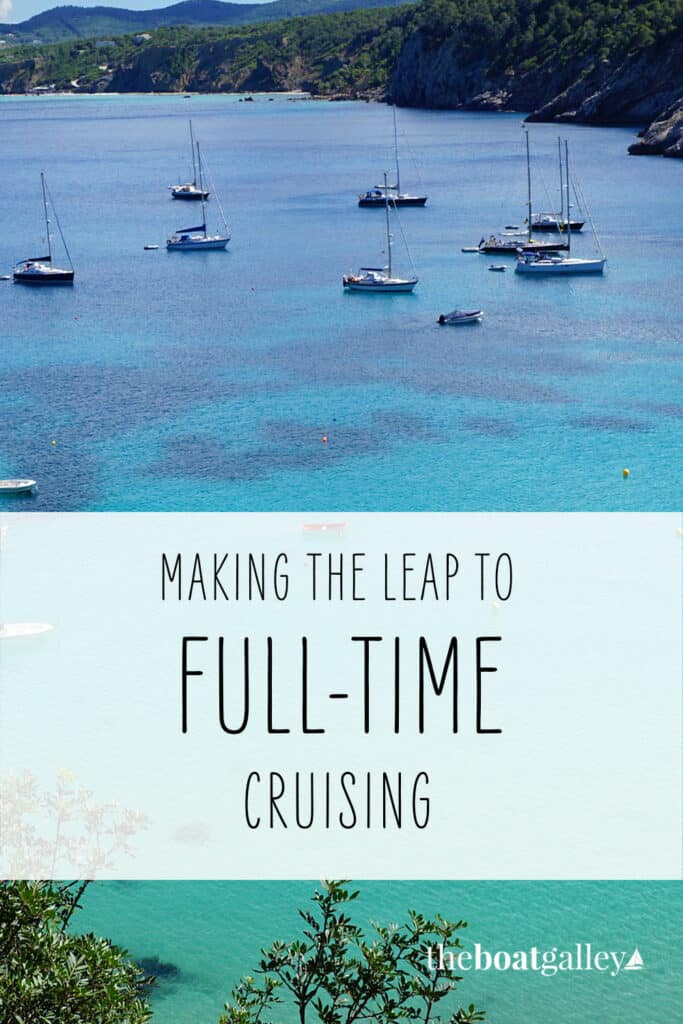 Over the years, I've used The Boat Galley newsletter to share what we've been up to and what we've learned while doing it.
Here's one feature from a while back with some words of encouragement for anyone wondering how to make the big leap from dreaming about cruising to actually doing it.
Getting ready to cruise? Prepare to Cruise (a FREE mini-course) gives you lots of free resources along with affordable recommended courses and coaching for more in-depth needs.
---
I got to meet so many readers and podcast listeners at the Annapolis Sailboat Show this past week. Thanks to everyone who stopped by! We talked about so many different things, from cruising with diabetes to composting toilets.

Over and over, though, the big topic was making the leap to full-time cruising. On one hand, it's a dream. On the other, it's scary to do something so different from what you've done all your life.

It can be hard to make that leap to follow a dream. While some of us thrive on the unknown, far more people like security. I get that. And it's a risk to decide to go cruising. The reality will almost certainly be different than the dream.
When I first thought about cruising, I thought of beautiful sunsets, perfect sailing days and snorkeling in clear blue water. The reality is all of that but more importantly, learning that I can do all sorts of things I'd never done before.
Some days it's overwhelming but success at each new endeavor gives me confidence to try the next one. And believe me, sometimes success doesn't come easily. Sometimes it takes multiple attempts. But that only makes it all the sweeter.
The more I go out of my comfort zone, the bigger my comfort zone becomes.
---
The Boat Galley newsletter is a great way for you to get weekly tidbits to help you meet your cruising goals. Keep up with what Dave and I are doing on Barefoot Gal, get links to old posts, and get links to the newest posts and podcasts. Click to subscribe today.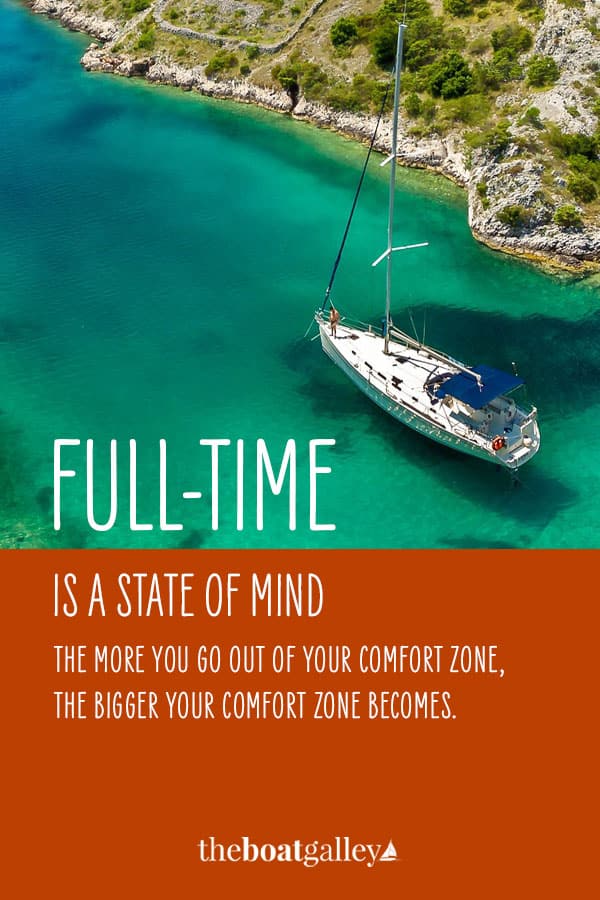 Some links above (including all Amazon links) are affiliate links, meaning that I earn from qualifying purchases. Learn more.