If you have a monohull sailboat, you probably wonder what in the world I'm talking about. "Windows" — aka hatches and ports — don't rattle on boats.
But if you have a catamaran, trawler or houseboat with sliding windows, you know exactly what the problem is. Over time, the window no longer fits perfectly snugly in its track (or perhaps it never did) and rattles with every little movement of the boat. Every. Single One.
Sailing, they rattle. Engine running, they rattle. Refrigerator running, the one over it rattles. Any little movement at anchor — let alone a wave — and they all rattle. The noise is beyond irritating.
Luckily, you can buy and easily install "Window Anti-Rattlers" that press the sliding windows against the frame and keep them quiet. A previous owner apparently installed them on our boat. We had guests over this past weekend who found them to be the most fascinating thing about our boat (you always find something when you visit someone else's boat).
Unfortunately, they're chrome plated and not stainless; they will show their age after a while as mine are doing — I think these are somewhere between 10 and 19 years old. Yes, mine are ripe for replacement as part of our summer interior refit project!

And then the hunt ensued for what they were called (didn't occur to me to Google on something so obvious as "window anti-rattle") and where to buy them. I found a few places carry the Sea Dog Anti-Rattle Fasteners — the shipping charges can vary considerably depending on location, so I'm giving four sources — the lowest "price" may not be the lowest overall!
---
Our FREE Provisioning Spreadsheet
Wondering how much of what foods to take on your next trip? Know just how much to buy of what — all arranged by grocery store aisle — with our handy Provisioning Spreadsheet. Includes detailed instructions to edit it for your favorite foods, how much your family eats, and how long you'll be gone. No spreadsheet skills needed!
It's FREE — get it here.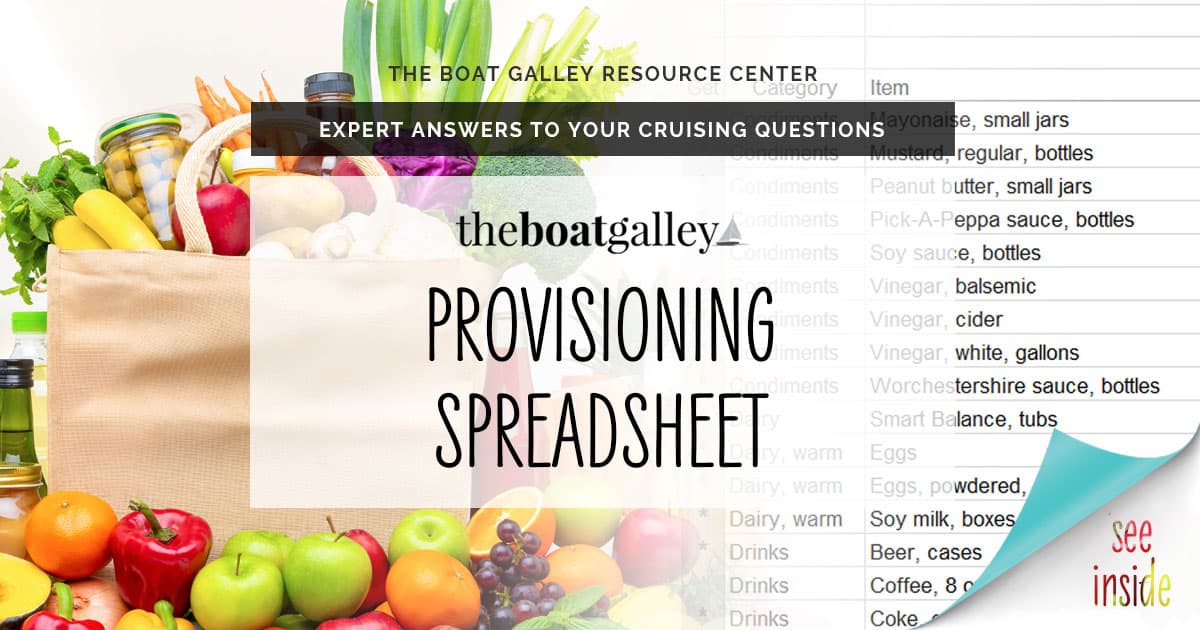 Some links above (including all Amazon links) are affiliate links, meaning that I earn from qualifying purchases. Learn more.