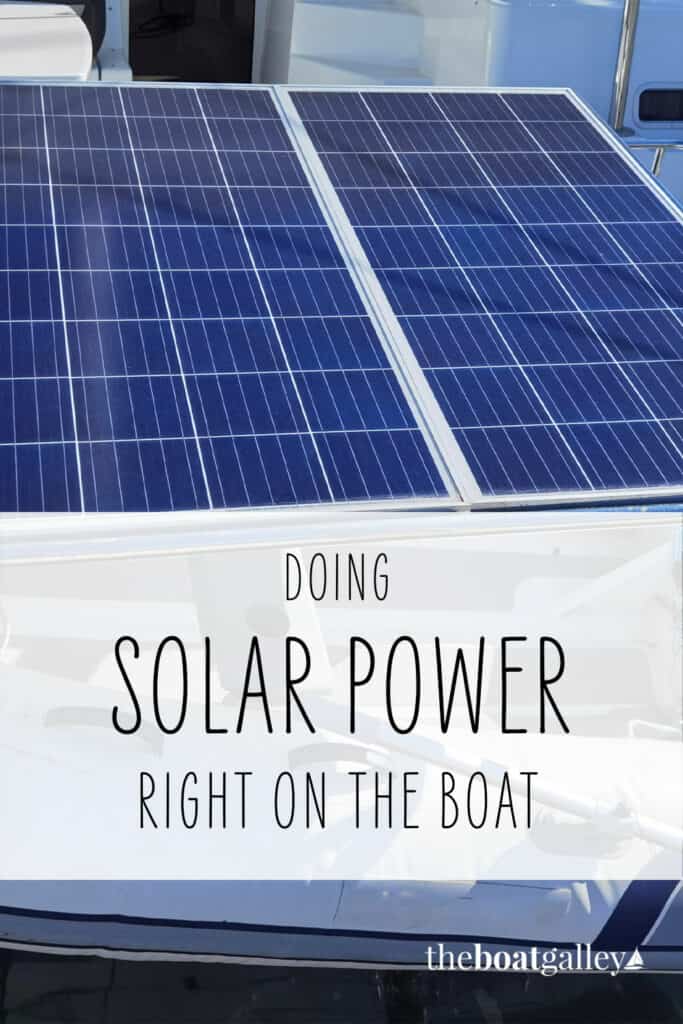 Recently I've gotten questions about "solar generators" and their suitability for boats, so let's talk.
Goal Zero (Amazon) is a popular brand, but there are many, many, many others being sold.
Basically, there are three components to one of these:
Solar panel
Charge controller (generally built-in, so you don't see it)
Lithium battery(s)
Inverter
The solar panel produces electricity from the sun, the charge controller modifies it to the correct voltage for the batteries, the battery stores the power, and the inverter lets you plug various devices in.
While they would technically work on a boat, they're expensive and simply not designed for a boat's power requirements.
A much better option is to permanently mount solar panels on your boat and wire them to your battery bank through the appropriate charge controller(s). If you want to power 110 volt devices, run an inverter off your batteries. It will cost much less, the solar panels will be out of the way and better protected with a permanent installation, and you'll have far more flexibility in how you can use the power.
Power management is critically important on a boat. Over and over, I see boats with too little power quickly becoming disillusioned with the lifestyle. Having enough power for your refrigerator, laptops and other electronics, internet, fans, lights, perhaps a freezer, and whatever else appeals to you is critical if you're staying on a boat more than just a day or two. Read more.
Boaters can use a variety of methods to generate power: solar, wind, alternator, conventional (gas or diesel) generators, and even towing generators. Advances in all of these – plus battery technology and lower-draw devices – make it much easier to have plenty of power than when we began cruising in 2002. And it's constantly evolving.
However you do it, make sure that you have enough power to make this lifestyle enjoyable and therefore sustainable.
P.S. Looking for more ways to make your boat life better? Check out our products and courses.
---
Be sure to subscribe to The Boat Galley newsletter to keep up with what we're up to and get helpful tips and encouragement from the water.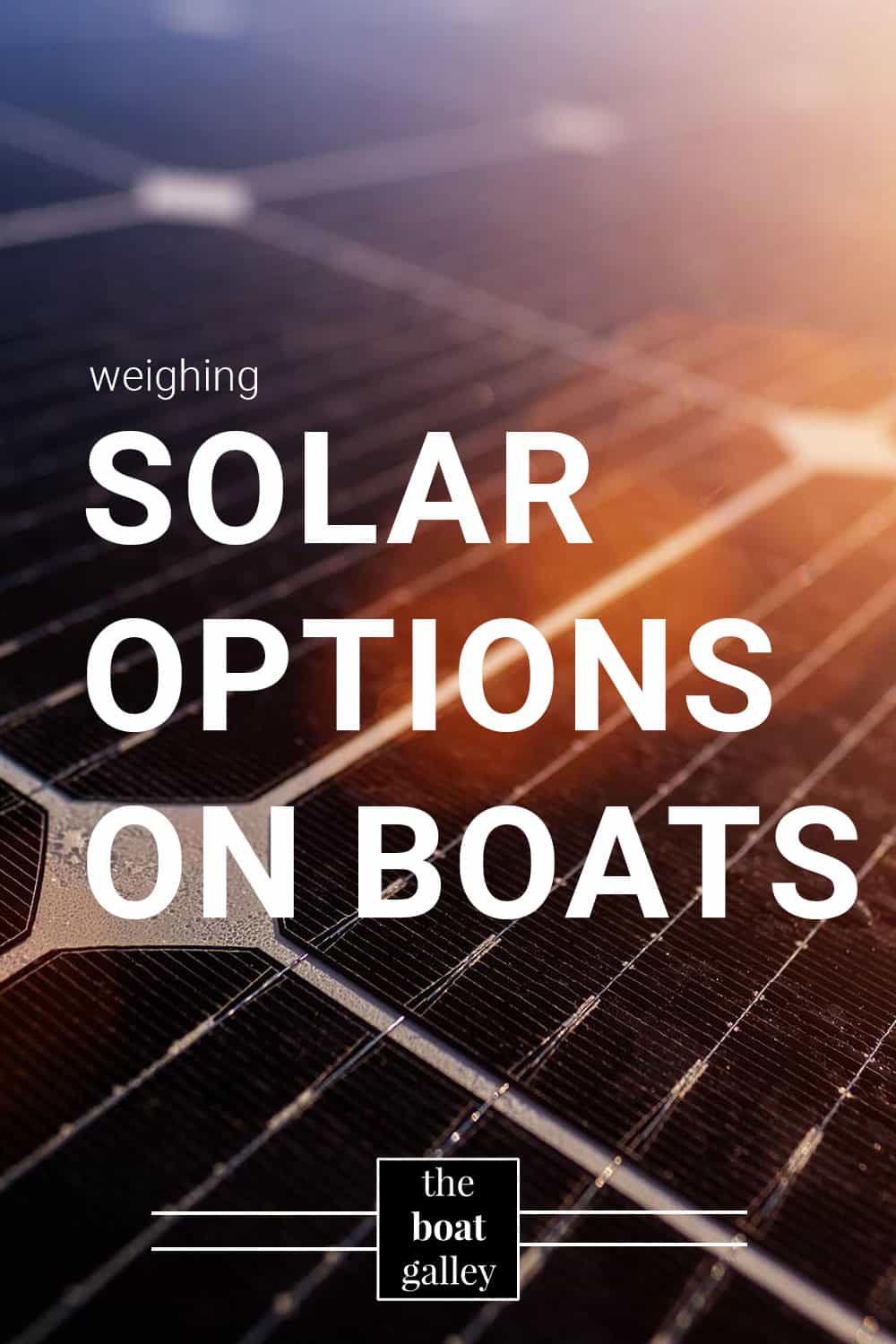 ---
Our FREE Provisioning Spreadsheet
Wondering how much of what foods to take on your next trip? Know just how much to buy of what — all arranged by grocery store aisle — with our handy Provisioning Spreadsheet. Includes detailed instructions to edit it for your favorite foods, how much your family eats, and how long you'll be gone. No spreadsheet skills needed!
It's FREE — get it here.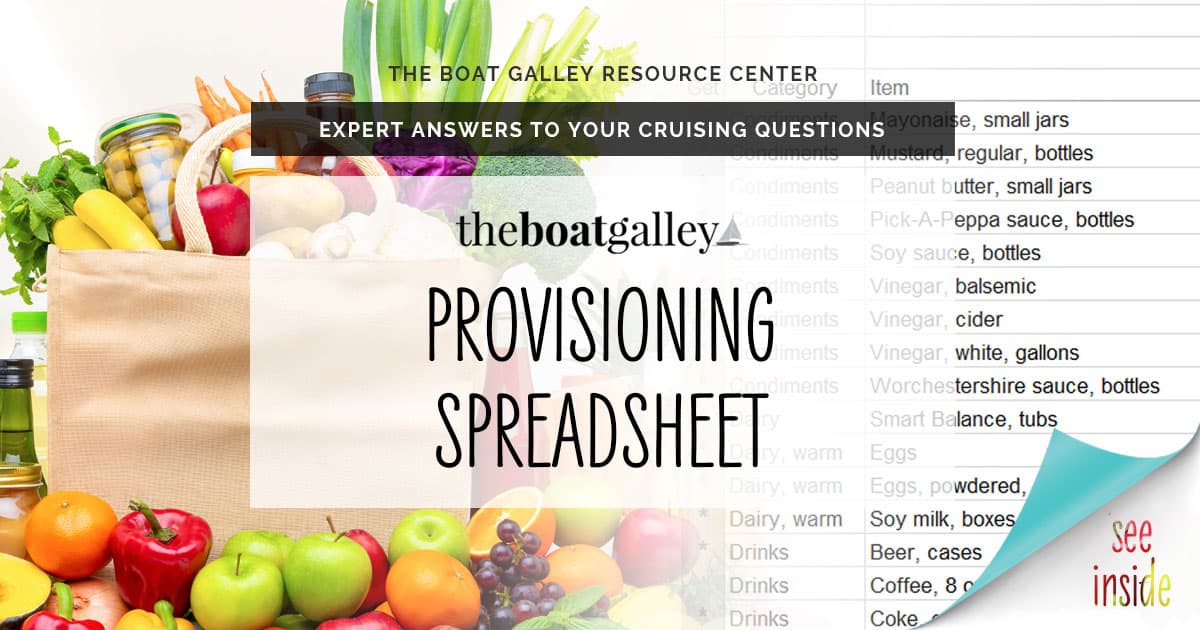 Some links above (including all Amazon links) are affiliate links, meaning that I earn from qualifying purchases. Learn more.