An exhaust fan in a wonderful thing in a galley (or head, for that matter). 

Most that you see are permanent thru-deck installations, such as the solar exhaust fans we used (in the picture at right — I obviously never planned to publish the photo).
While I used to "recommend" these as being better than a simple dorade, I also warned that they were a real pain to install and incapable of being installed so that they would be safe for offshore passages. They also cost about $150 each and we found that we had to replace them every 2 to 3 years.
I found something much better recently — cheaper, virtually no installation and totally removable in case of bad weather.  Oh, yeah — they move more air, too.
Admittedly, these do require power — but only about 6 amp-hours per day (on low) IF you run it full time. It can be plugged into a cigarette lighter or hard-wired.
When I first saw one of these — on Jan's boat (see her web site CommuterCruiser) — I thought it was just a computer fan and I know they move an "okay" amount of air, but nothing astounding.  Then we were boiling pasta and I saw the steam coming from the pan and going straight up to the fan and presumably out the port (couldn't see the steam once it hit the fan).  Hmm, that's NOT a computer fan!

These "Port Fans" come from svHotwire — a company owned and run by a couple of cruisers who still live aboard.  (Update July 2018: The fans are no longer available at the Hotwire site.) On high speed, the fans will move about 4 times as much air as a computer fan.  Depending on which way you turn it, it will either pull outside air in or — my favorite use for it — exhaust the galley or head.  You can bungee it to a port or you could Velcro it into place — either way, it's easily removed when the weather turns bad.  And there's no hole in the boat to leak!
svHotwire Port Fans with bungee

These are good for places where you have just a small space to mount a fan — it's about 5″ square versus an 8″ diameter for the Caframo fans — and less than half as deep.  It's quieter than the Caframo, too — although I wouldn't call the Caframo fans noisy. The downside is that it's about the same price as the Caframo and moves about half as much air — but it is rated to last about 8 years in continuous use and our experience with the Caframo is that they died after 5 years of "usually on" use.
By the way, if you ever Google for svHotwire, remember to include the "sv" at the beginning or else you'll get the travel site!

---
Our FREE Provisioning Spreadsheet
Wondering how much of what foods to take on your next trip? Know just how much to buy of what — all arranged by grocery store aisle — with our handy Provisioning Spreadsheet. Includes detailed instructions to edit it for your favorite foods, how much your family eats, and how long you'll be gone. No spreadsheet skills needed!
It's FREE — get it here.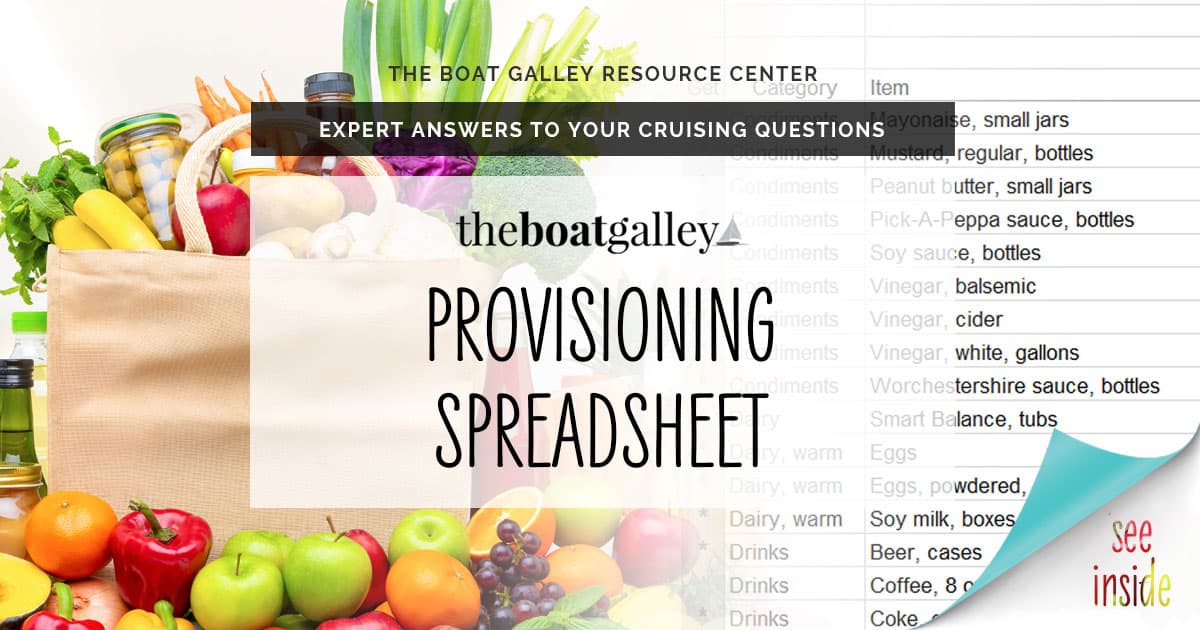 Some links above (including all Amazon links) are affiliate links, meaning that I earn from qualifying purchases. Learn more.