Back in early June, I had the opportunity to meet John Herlig, another Boat Radio podcaster, in real life as he chose Boot Key Harbor for his re-entry to the US after cruising the Bahamas, Haiti and Jamaica. Now, John and I had known each other virtually prior to that and we concocted this grand plan to do a joint podcast from the cockpit of his boat.
Well, cruising and plans just don't mix. Weather windows beat podcasts, you know. John left before we had a chance to enjoy a sundowner in his cockpit.
So the plan changed and we chatted via Skype. I can't call it an interview, it's more like sitting in the cockpit as we discuss re-entry to the US after time in slower paced countries, what we missed, what we were glad we had aboard, stuff that had seemed like such good ideas . . . but didn't pan out, buddy boating . . . or not, and then what John refers to as "Chitty Chitty Bang Bang."
Grab whatever beverage is appropriate for the time of day and join us for this episode of Postcards from Sea. Be sure to check out John's blog, Ave del Mar, as well as his Instagram feed.
Sorry but it's only audio — no transcript 🙄

---
Our FREE Provisioning Spreadsheet
Wondering how much of what foods to take on your next trip? Know just how much to buy of what — all arranged by grocery store aisle — with our handy Provisioning Spreadsheet. Includes detailed instructions to edit it for your favorite foods, how much your family eats, and how long you'll be gone. No spreadsheet skills needed!
It's FREE — get it here.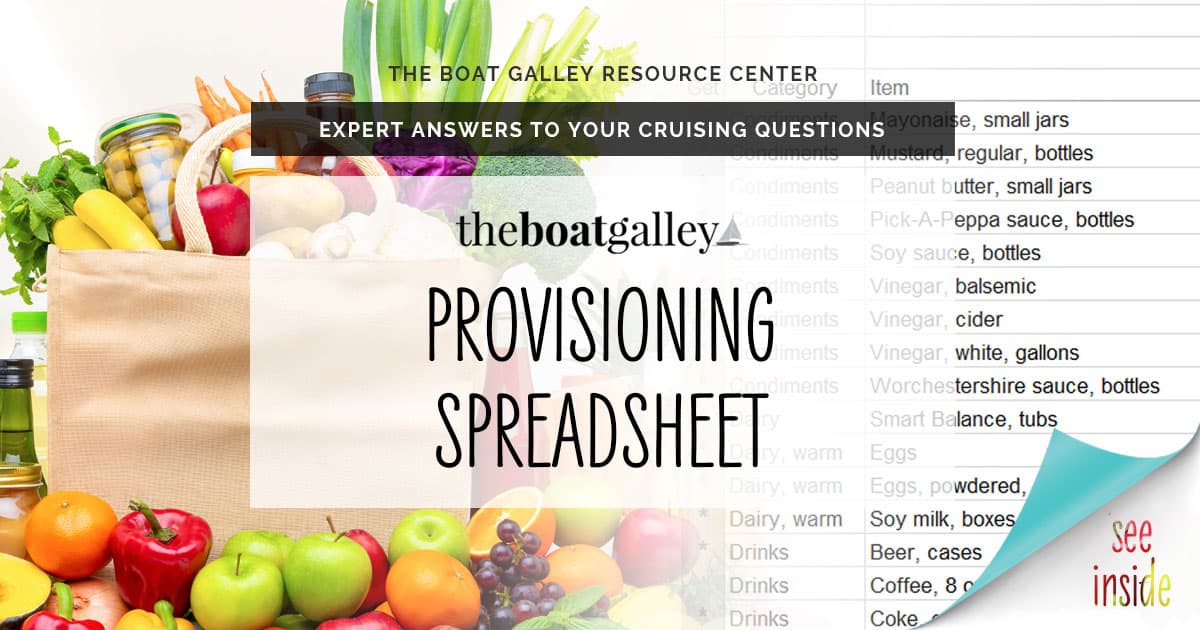 Some links above (including all Amazon links) are affiliate links, meaning that I earn from qualifying purchases. Learn more.