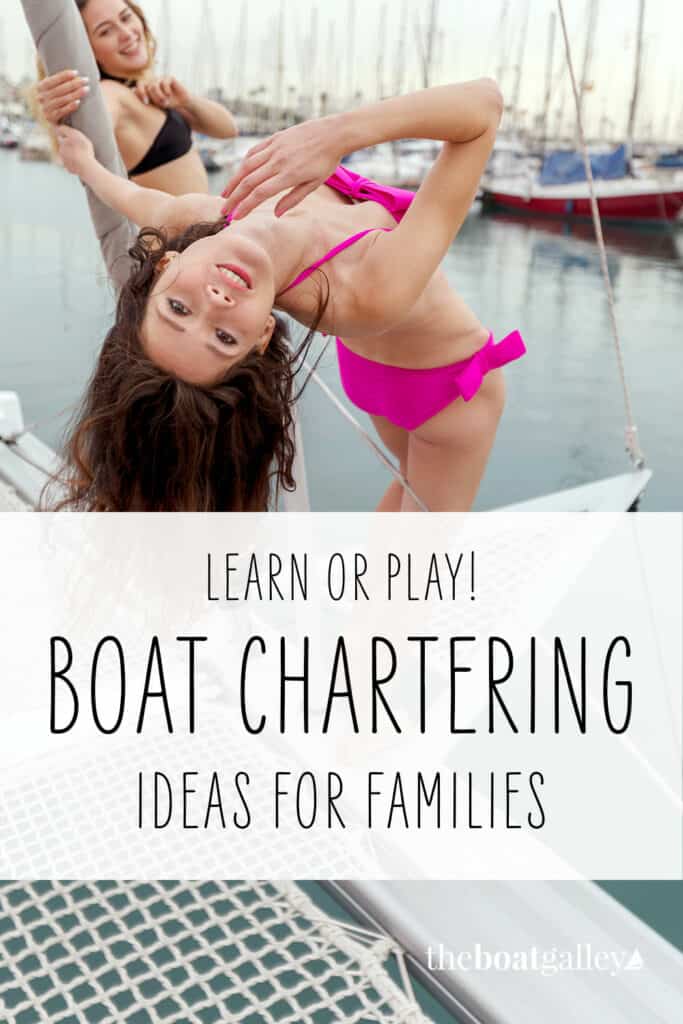 Anyone going on a charter this winter/spring? Most charter companies are coming back to life after a bit of hibernation due to the COVID restrictions.
Charters – whether bareboat, crewed, or partially crewed – are great for several purposes:
Get Discover Living on a Boat (free mini-course). Explore whether cruising is right for you, from the lifestyle to the cost and ways to afford it.
Exploring the cruising life. Want to know if you – or a significant other – would like the liveaboard life? No, a charter isn't exactly the same, but it does give you a taste. A crewed charter is more of a vacation, while a bareboat gives you a better feel of what it'd be like on your own boat. 
Learning charters. These can be either with an accredited ASA or RYA school, other sailing schools, or programs tailored specifically to items you want help with, such as Capt. Suky on Shambala, Paul and Sheryl Shard, and Sailing Britican. There are also many teaching captains that will arrange a learning charter. 
Cruising in a different area. Always wanted to cruise in an area that you're unlikely to take your own boat to? A charter is a perfect way to experience it! 
A getaway. Do a bareboat if you have a hankering to plan it all and take the wheel, or a crewed charter if you want more of a vacation. Many crewed charters will let you participate as much as you desire, without requiring you to do everything – often a good compromise. 
Age or medical problems. If you love sailing but are dealing with decreased stamina, mobility, or other limitations due to medical problems, a crewed charter can make it possible to go places you couldn't on your own. 
In many places, you can do a crewed charter by the cabin so you don't have to find enough other people to fill up the boat. Sometimes sailing clubs or other groups will put together charter trips, too.
Dave and I first got our feet wet with three bareboat charters in the BVI. Over the years, we've done three more charters in Turkey, Alaska and the Spanish Virgins.
And we just signed up for another, this coming spring. We'll be doing an Island Windjammers cruise based out of Grenada in the Caribbean. While it's officially a "cruise" it's actually more of a crewed charter on a 100-foot schooner with just 10 passengers. We've always wanted to sail the Windwards but the reality is that at our ages (83 and 61) and with a boat that's not designed for blue water, this is the best way to do it. We're pretty darn excited! 
---
Be sure to subscribe to The Boat Galley newsletter to keep up with what we're up to and get helpful tips and encouragement from the water.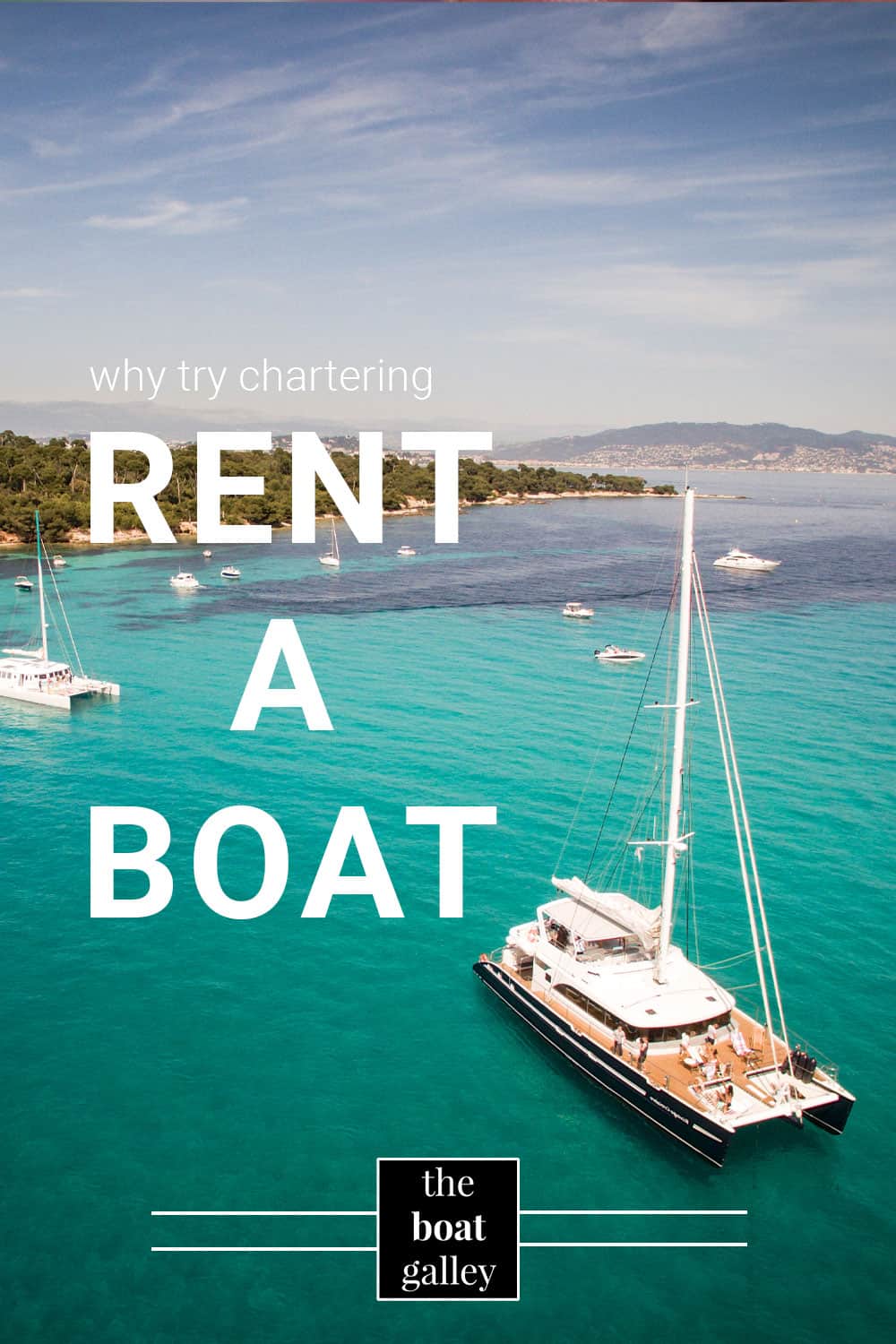 ---
Our FREE Provisioning Spreadsheet
Wondering how much of what foods to take on your next trip? Know just how much to buy of what — all arranged by grocery store aisle — with our handy Provisioning Spreadsheet. Includes detailed instructions to edit it for your favorite foods, how much your family eats, and how long you'll be gone. No spreadsheet skills needed!
It's FREE — get it here.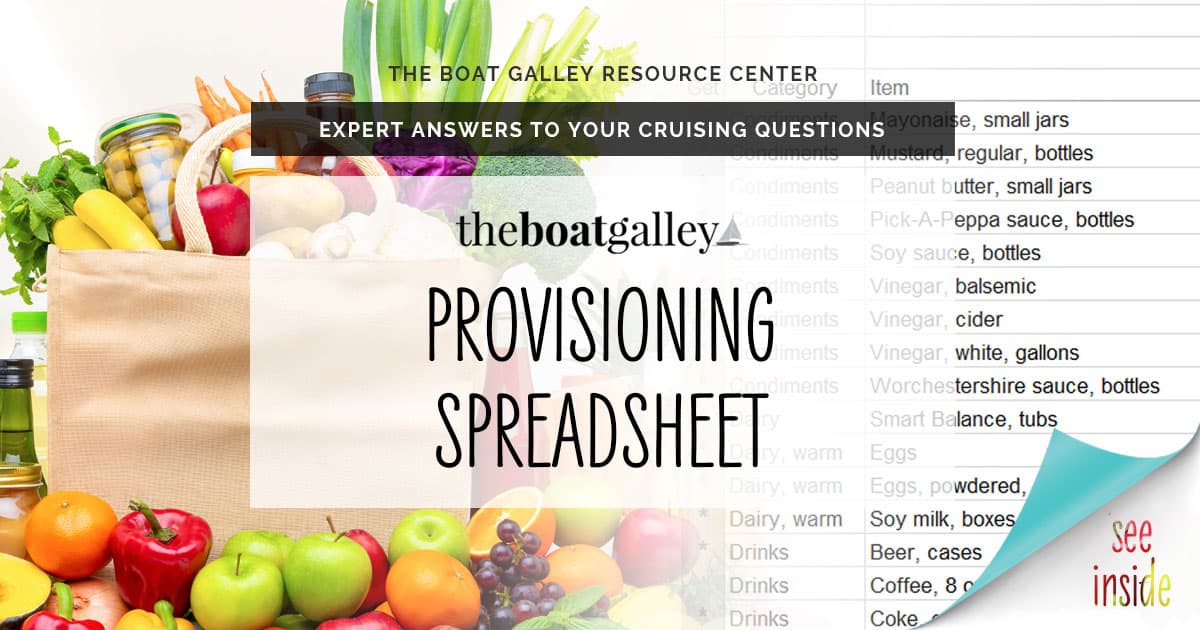 Some links above (including all Amazon links) are affiliate links, meaning that I earn from qualifying purchases. Learn more.