When you get flies aboard, the best offense is a good tool. Hear about different swatters!
Links:
Bug screening material (Amazon): https://amzn.to/2JGas0l
Weights for screening (Amazon): https://amzn.to/389lVzy
Ready-made screens (Amazon): https://amzn.to/2TSNODN
Hanging flycatcher (Amazon): https://amzn.to/38aK20P
Fly swatter (Amazon): https://amzn.to/3l2bCRA
Bug A Salt (Amazon): https://amzn.to/38geVRp
Prefer to Read? Check out Pest Control.

Today's episode of The Boat Galley Podcast is sponsored by SpotlessStainless.com, the safe, fast and easy way to remove rust and protect your marine stainless steel. Brush on, wait 30 minutes, and rinse off this environmentally friendly gel – no scrubbing required! Brush on Spotless Stainless; remove rust. It's that simple! Use coupon code BG20 for an exclusive 20% discount on your order. Spotlessstainless.com – make stainless sparkle!
Click to see all podcast sponsors, past and present.
Music: "Slow Down" by Yvette Craig
Be sure to subscribe to The Boat Galley podcast to get new episodes automatically in your podcast player.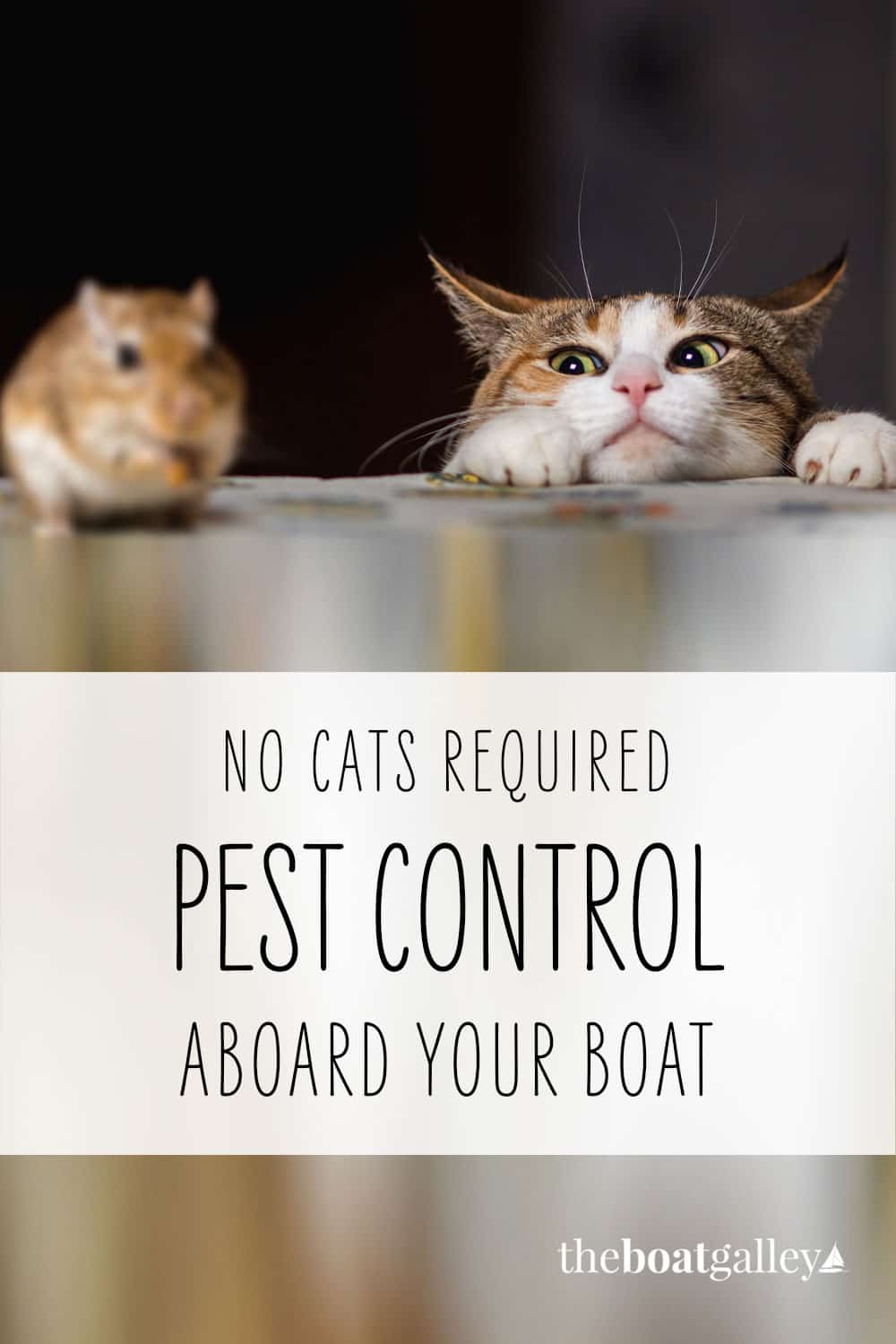 Some links above (including all Amazon links) are affiliate links, meaning that I earn from qualifying purchases. Learn more.