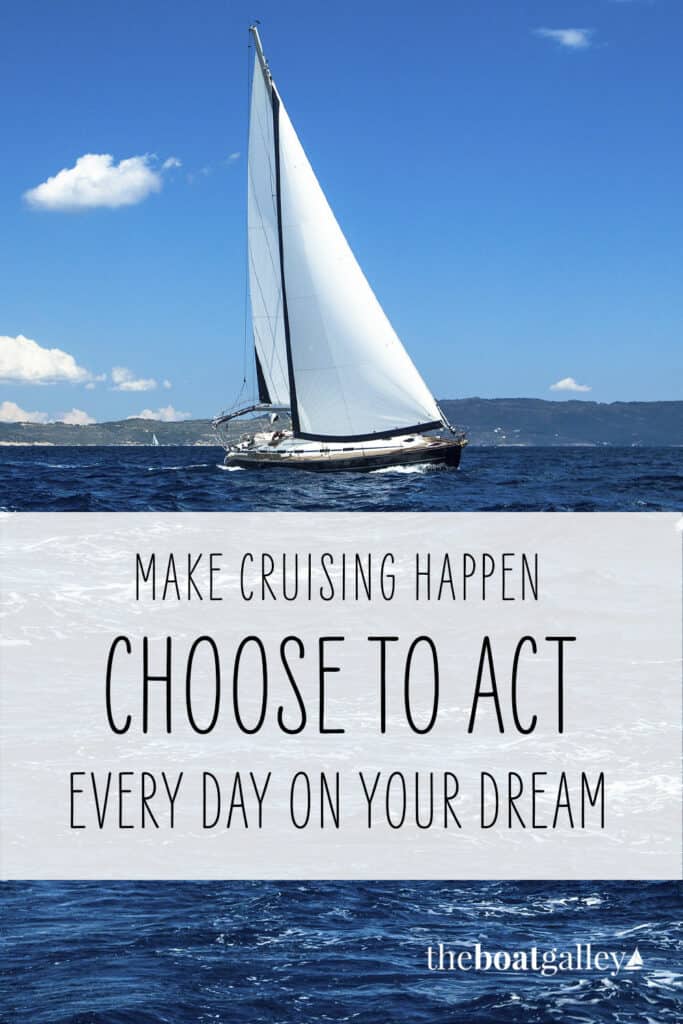 Over the years, I've used The Boat Galley newsletter to share what we've been up to and what we've learned while doing it.
Here's one feature from a few years back sharing the importance of taking that one step–every day. Until you meet your goal of becoming a cruiser.
Getting ready to cruise? Prepare to Cruise (a FREE mini-course) gives you lots of free resources along with affordable recommended courses and coaching for more in-depth needs.
---
What have you done TODAY to make your dreams come true?
That's the question that I ask myself every single day.
If cruising is your dream, I hope that The Boat Galley is giving you information you need to make that jump. But if cruising is ever going to be anything more than just a dream, you have to put what you're learning into action.
I know. It can be overwhelming to think about what all goes into that simple word: "cruising." But you don't have to think about it all at once. Just pick one thing that you'll do today. And then go do it.
Every day, I'm still doing something to further extend my cruising. Today it was checking the weather forecast, planning our next couple of stops, and looking how we're doing against our budget. What are you doing?
---
The Boat Galley newsletter is a great way for you to get weekly tidbits to help you meet your cruising goals. Keep up with what Dave and I are doing on Barefoot Gal, get links to old posts, and get links to the newest posts and podcasts. Click to subscribe today.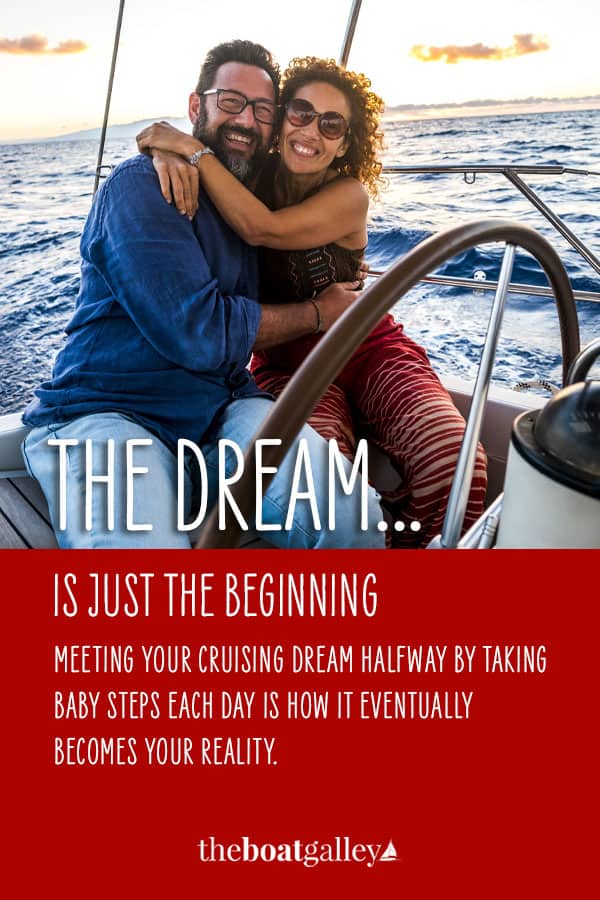 Some links above (including all Amazon links) are affiliate links, meaning that I earn from qualifying purchases. Learn more.