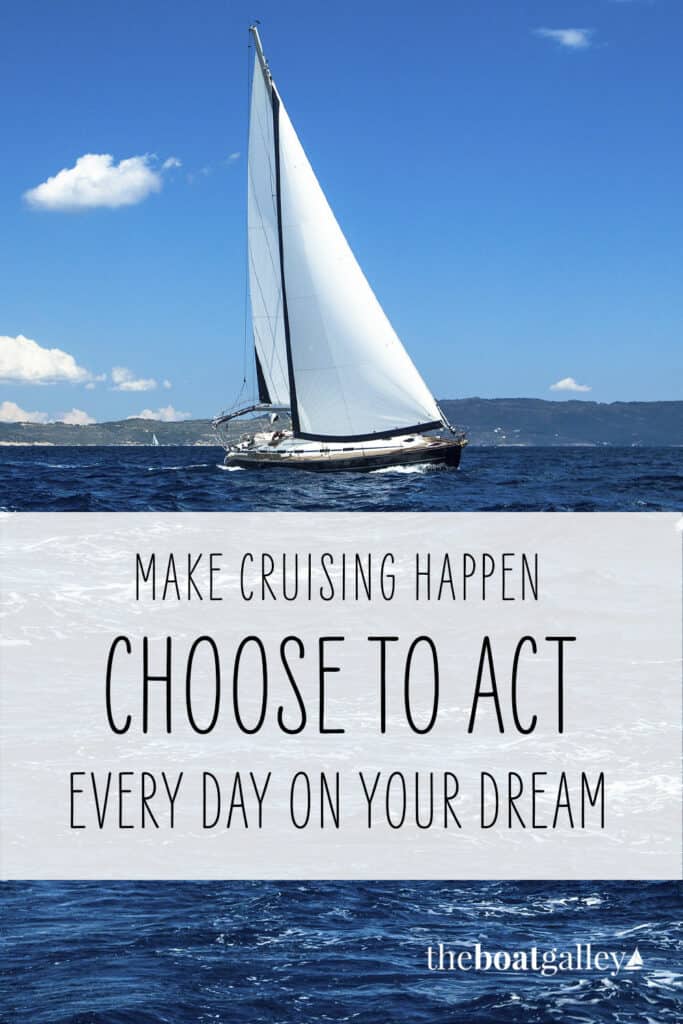 What have you done TODAY to make your dreams come true?
That's the question that I ask myself every single day.
If cruising is your dream, I hope that The Boat Galley is giving you information you need to make that jump. But if cruising is ever going to be anything more than just a dream, you have to put what you're learning into action.
I know. It can be overwhelming to think about what all goes into that simple word: "cruising." But you don't have to think about it all at once. Just pick one thing that you'll do today. And then go do it.
Every day, I'm still doing something to further extend my cruising. Today it was checking the weather forecast, planning our next couple of stops, and looking how we're doing against our budget. What are you doing?
---
Be sure to subscribe to The Boat Galley newsletter to keep up with what we're up to and get helpful tips and encouragement from the water.
Wondering how to store everything on your boat? Don't worry, we've got you covered:


Make Boat Life Better
Some links in this article (including all Amazon links) are affiliate links, meaning that we earn from qualifying purchases.