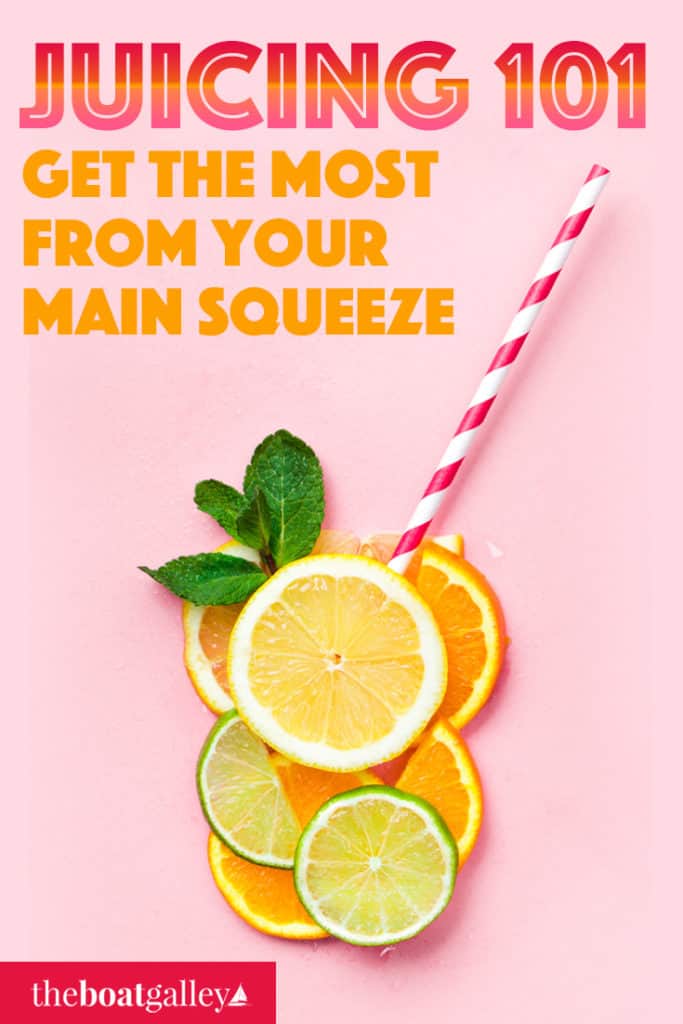 Over the years, I've had several people ask if I knew of a good manual juicer. Recently Molly Eberhare of s/v Sabai told me about a new juicer she bought that works as well as the electric juicer she uses on land.
Check out Molly's pictures, description, and video if you're looking for an easy way to make juice underway without relying on anything but hand power.
Juicer For the Boat
I have enjoyed making and drinking raw fruit and vegetable juice for many years.
At home, I have a fancy, stupidly expensive juicer. It's huge and requires power. I never found a juicer that was compact and not power-hungry. So juicing pretty much went out the window when living on the boat.
Recently a health issue motivated me to find a juicer that would work on the boat.  The Tribest Z-Star Manual Juicer turns out to be just the ticket.
I was delighted to find that it is exactly the same mechanism–an auger as opposed to a centrifugal blade –as my big fancy juicer. But this juicer has a hand crank instead of a motor. It is compact and breaks down into components that are easy to store.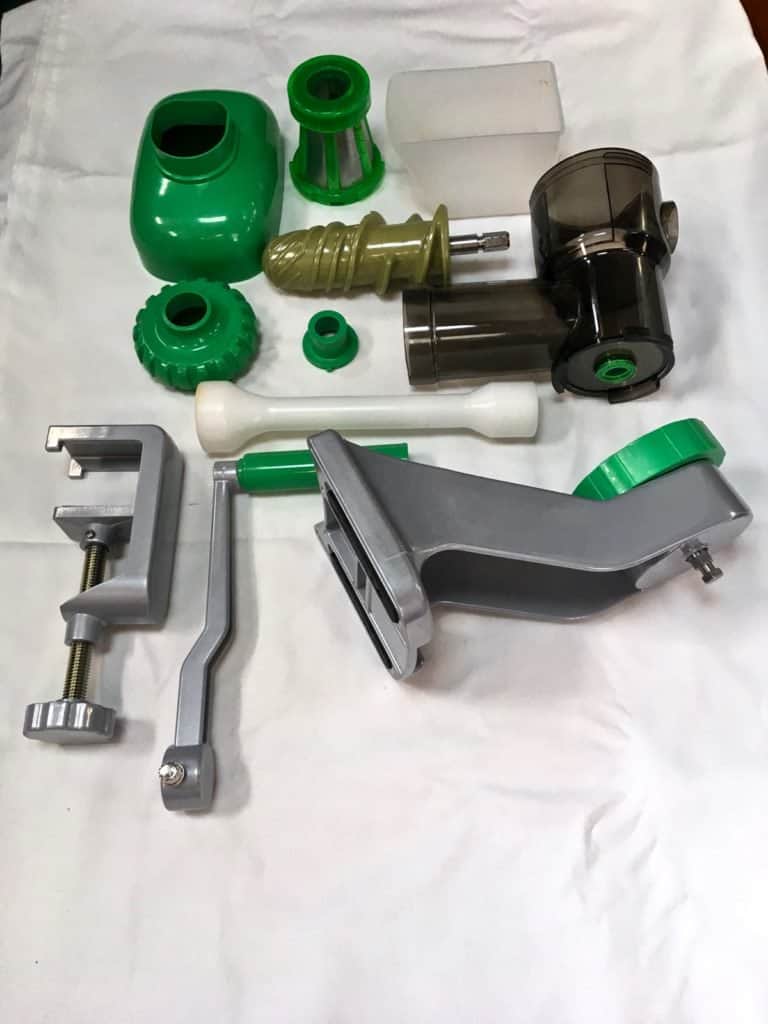 Although it's billed as a wheatgrass juicer, it juices anything. I regularly juice carrots, apples, cucumbers, spinach, blueberries–anything! The good news is that it's usually about $150. The Tribest Z-Star Juicer is available on Amazon for just a little less than that.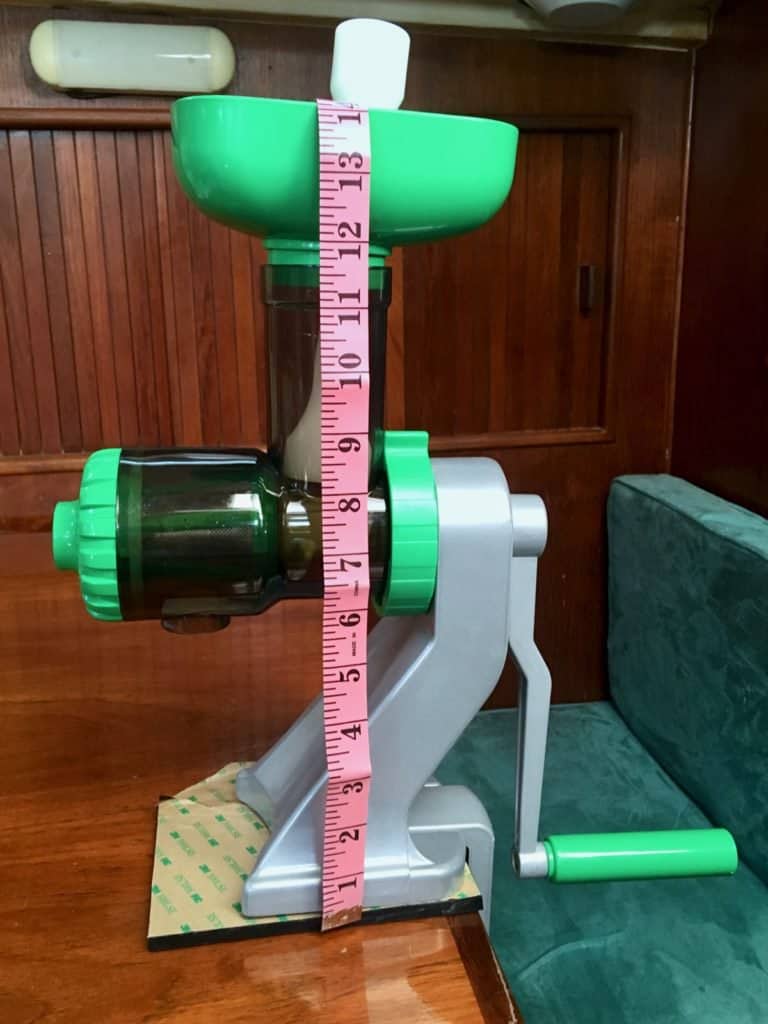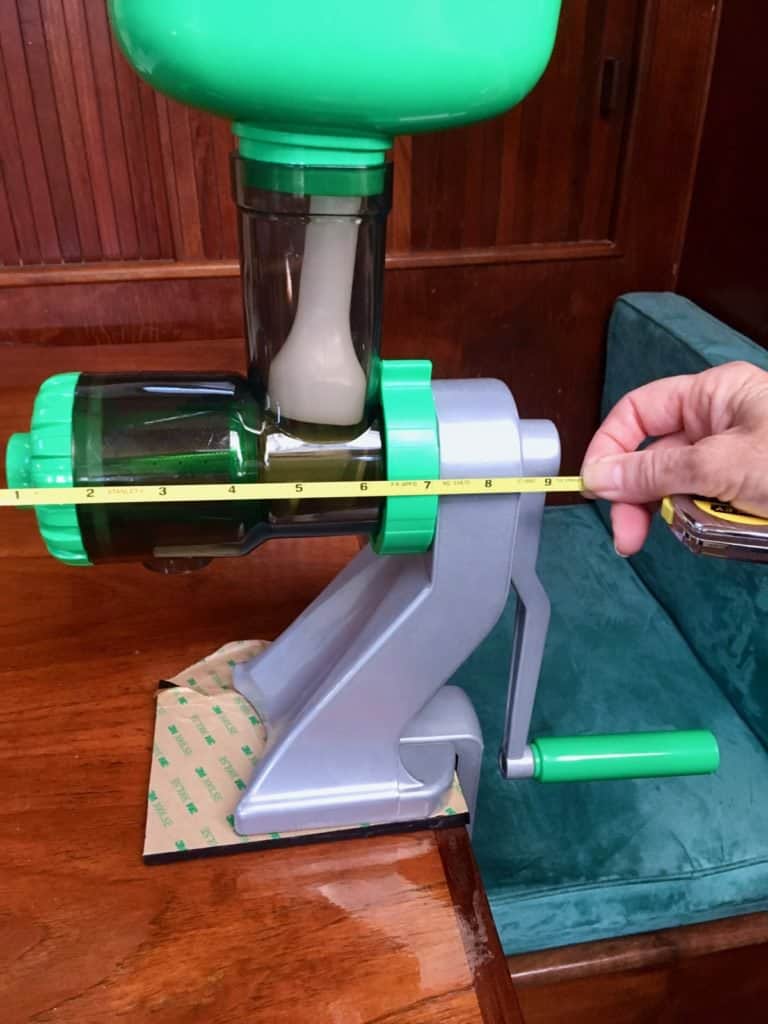 How To Make Juice on Board
Before you start, here's a helpful tip: There is no catchment basin for the pulp so I just attach a Ziploc to the section where the pulp exits the machine.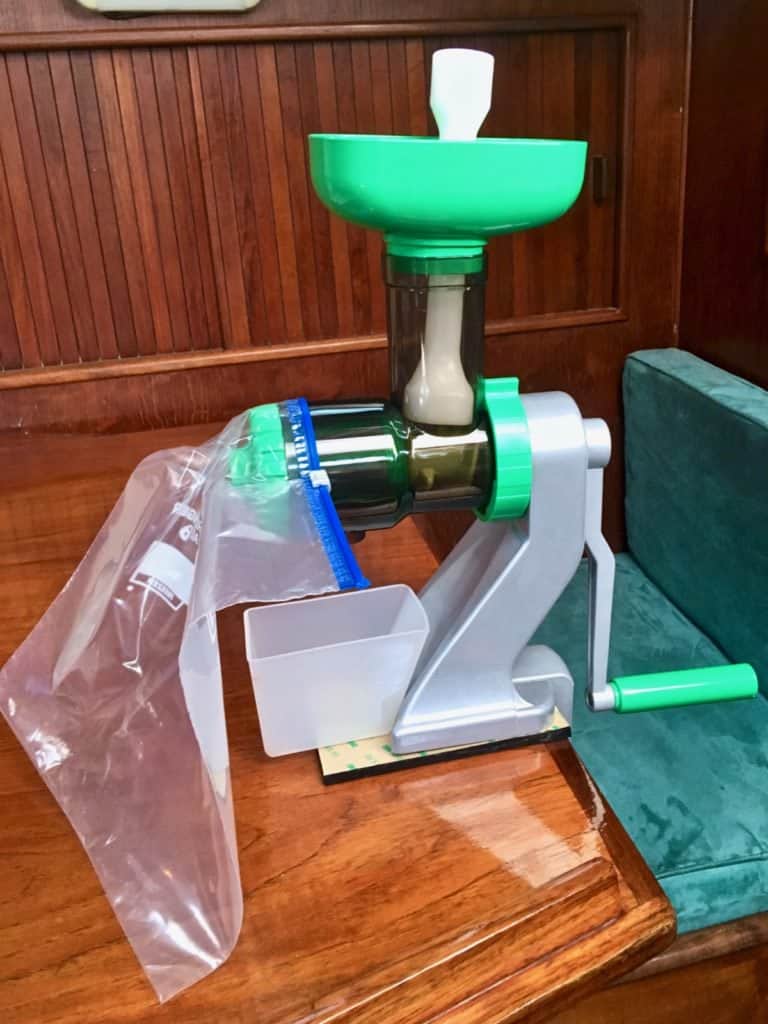 Cut your fruit and vegetables into relatively small pieces so that they feed into the auger without having to press down very hard on the plunger tool.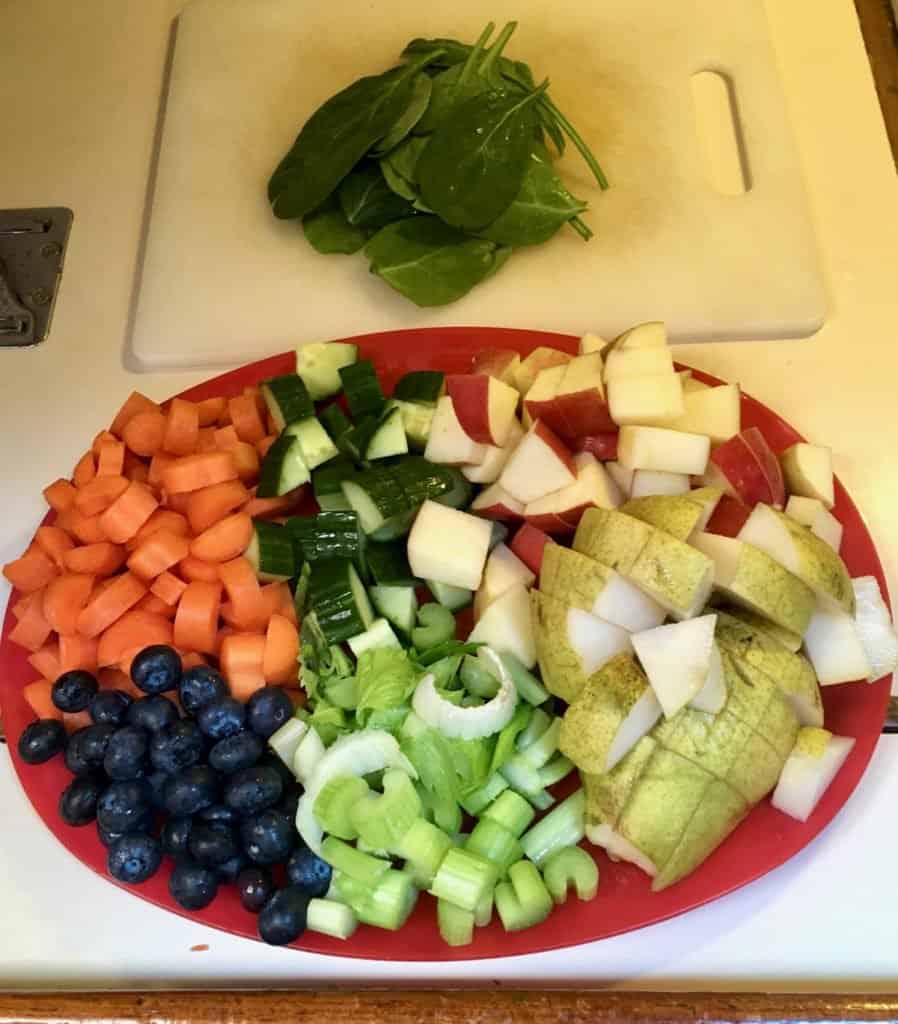 If you are juicing something very juicy like berries, pears, cukes, alternate juicing the pieces with something more fibrous like carrots or apples. That way the fibrous veg or fruit sort of dams up the pulp exit tube and forces more of the juice of the juicy thing into the juice exit tube.
If juicing leafy things like spinach, wheatgrass or parsley, wad it into a little packet and feed it alternating with carrot or apple like you do the extra juicy stuff.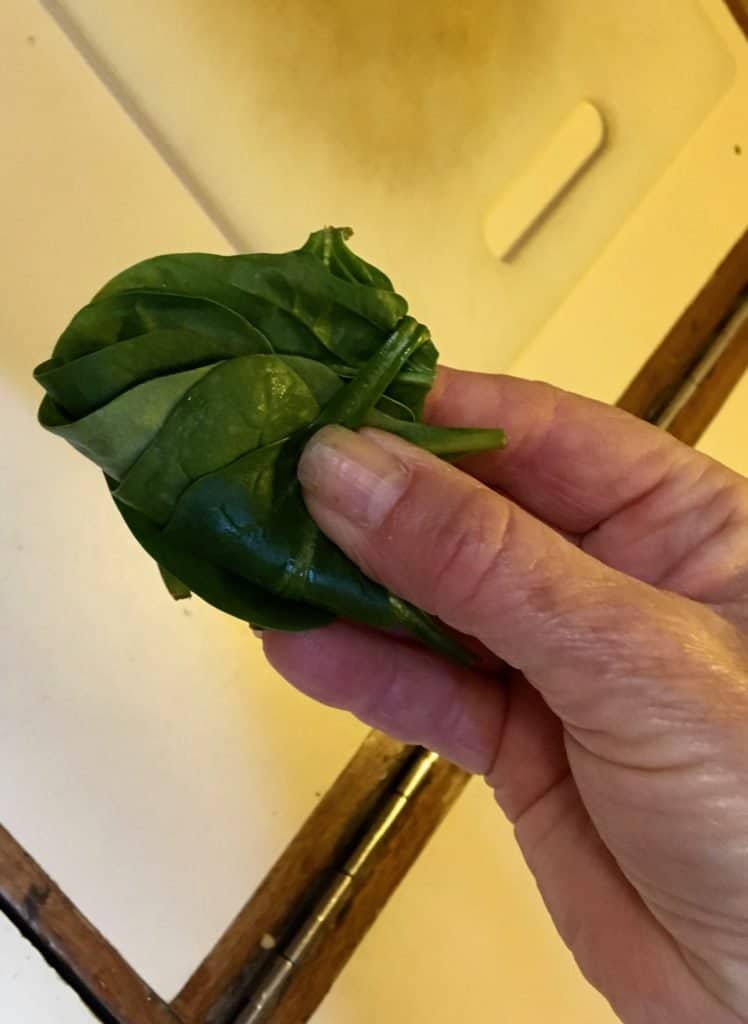 Amazingly, you don't have to peel things like pineapple or cantaloupe. Actually – no need to peel anything but oranges or grapefruit. With citrus, just pare off the colored zest.
To see the Z-Star Juicer in action, check out the video below.
…
Thank you, Molly, for sharing your experience juicing with us. I'm sure other cruising fans of juicing will find it really helpful.
Want some help with that tiny refrigerator? Check out our step-by-step how-to:


Making Boat Life Better
Some links in this article (including all Amazon links) are affiliate links, meaning that we earn from qualifying purchases.