A drip cone, Thermos and tea kettle was how I made coffee on Que Tal and now on Barefoot Gal.  You might be familiar with a Melitta cone from your college days — it's the same thing except that newer designs make it less likely to spill the grounds.
A drip cone is simple – put a filter in the cone and ground coffee in the filter, then place the cone over a mug or carafe and pour boiling water through.
While it really doesn't take longer than other methods, it seems like it does because you have to monitor the flow and keep pouring more water through (and changing the grounds if you have a crowd).  But it doesn't take electricity and can be set up without glass.
While I used an old Melitta cone, I greatly prefer the newer cones that have a funnel that sticks down into the Thermos as you're making coffee – they're far less likely to slide off and make a mess, although I'd still wedge it into the sink when making the coffee.  This can be dangerous in rough weather, due to the chance of spilling boiling water on yourself but again if you wedge it into a sink and use a tea kettle instead of a saucepan, any spilled water isn't likely to spatter on you.
The details on this type of system:
Pros:  Can make as much at one time as your container will hold, makes good coffee, moderate space required, no electricity, easy to buy components without glass
Cons:  Have to keep pouring water in, Thermos or pot with the cone on top can be tippy and cause a big mess (wedge it in the sink for best results), can spill boiling water on yourself
Keeping it hot:  Can let coffee drip right into a Thermos.
Cost:  $15 to $30 or more, depending on whether you drip coffee just into a mug, a glass pot or Thermos (and then it depends on the size of the Thermos)
My choices for a drip cone system from Amazon.com (note that this carafe and drip cone fit each other):
Now, enjoy the morning view from the cockpit with steaming mug of great coffee in hand!
---
Our FREE Provisioning Spreadsheet
Wondering how much of what foods to take on your next trip? Know just how much to buy of what — all arranged by grocery store aisle — with our handy Provisioning Spreadsheet. Includes detailed instructions to edit it for your favorite foods, how much your family eats, and how long you'll be gone. No spreadsheet skills needed!
It's FREE — get it here.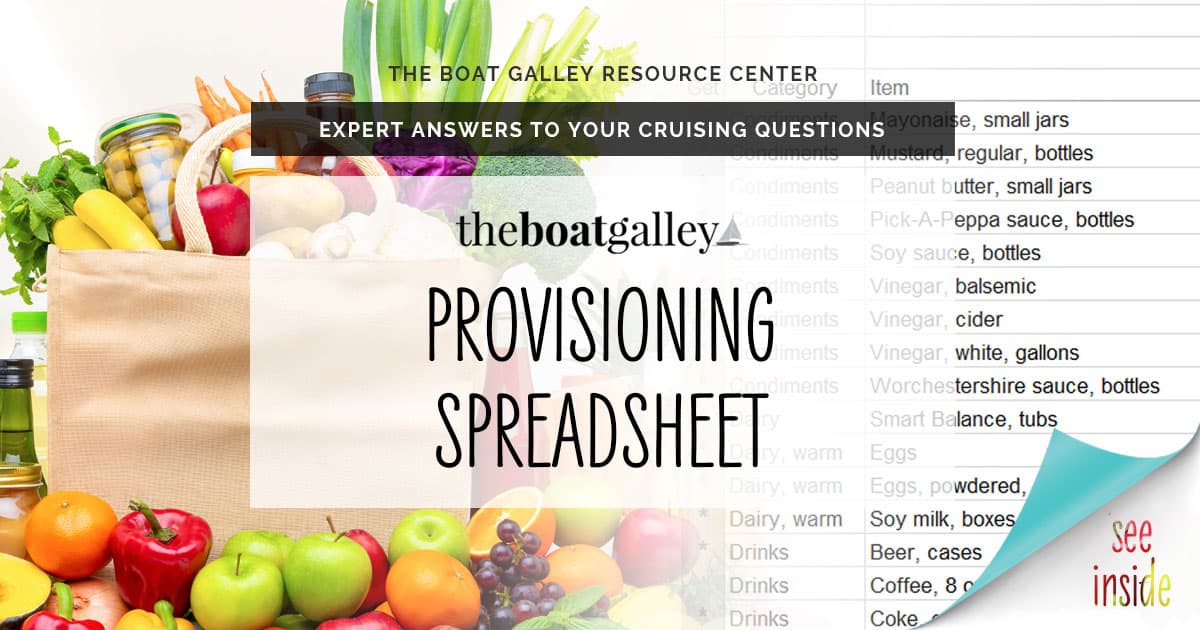 Some links above (including all Amazon links) are affiliate links, meaning that I earn from qualifying purchases. Learn more.