We have two of these Luci lights and absolutely love them. They're a very lightweight solar light that give off a lot of light. Ten LEDs put out more light than almost any other solar option I've seen — 80 lumens.
They have a switch — not a photocell — and so are great for applications where you want to control when the light is on and when it's off. The switch toggles between on-bright-flashing-off.
A sunny day will charge them for 12 hours of use.
Luci lights come flat and you have to blow them up (easy — and I'm not good at balloons). They're 5″ in diameter and 4″ tall when inflated.
Little straps at the top and bottom make it easy to attach them anywhere. I wondered how strong those straps were — would they break and I'd lose our light? — but they've done well in the squalls we've had. They're waterproof and will float.
Here in Boot Key Harbor, it seems like half the boats are using them for dinghy lights. We changed ours shortly after we saw other boats using them (the prior owner of our boat had been using a solar yard light which didn't put out nearly as much light). They are much cheaper than the commercial dinghy lights, brighter, and don't take any batteries.

A few dollars worth of PVC and we had a nice pole screwed to the back of the dinghy to hang the light from so that it was above our heads and could be seen all around.

I just used a couple of cable ties to hold the light to the PVC. And even though the solar cell is right below the PVC and thus gets some shade, it still fully charges.
We use the second one in the cockpit as a "bright light." If we're finishing up a project after dark, or as Dave is hoisting the dinghy on the davits, the "bright" setting is great. Dave also finds it helpful for grilling.
For eating dinner, the regular "on" is good for us (we like to see what we're eating). If we're sitting out later, we usually turn the Luci off and only have the Solar Kandle Rail Lights — they're not bright enough for eating for us, but Luci is a little too bright to just be mood/safety lighting. I've also been known to tie a bandanna around the Luci to soften the light a bit.

Note: since we bought ours, they've come out with some that are a softer light (Luci Lux) — that would be great for just sitting out, but sometimes we need that bright light . . . hmm, decisions, decisions.
If your cockpit mounting place is under a bimini, you can put a carabiner on the Luci and hang it from a lifeline during the day to charge, then move it in the evening.
In addition to the white lights that we have, you can get Luci lights with colored LEDs. Some boats use these as an easy way to find their boat at night — turn it on before you leave, then just look for the boat with the blue (or green or red or whatever) light when coming home.
Others hang one from the bow and stern as extra anchor lights (not the legally required ones) to make it easier for fishing boats coming in and out of anchorages in the dark to see them. Another related use is as an emergency anchor light. While Luci probably isn't visible quite the 2 miles that the regs specify, if your primary anchor light has a problem or you lose power, it's a lot better than nothing and can easily be hoisted with a halyard.
The flashing setting on the switch is good as an emergency beacon. If you have a medical emergency, go aground, are taking on water or have another emergency, a flashing light lets those coming to help find your boat quickly and easily.
West Marine carries the basic white Luci lights for the same price as you can get them elsewhere. The colored ones are a bit cheaper on Amazon, and Amazon also offers a wider selection of models.
NOTE: Luci also makes what they call a "Emergency" light with only 4 LEDs. It's a little cheaper, but not as sturdily built and doesn't put out nearly as much light.
P.S. These would also be fantastic lights for camping trips!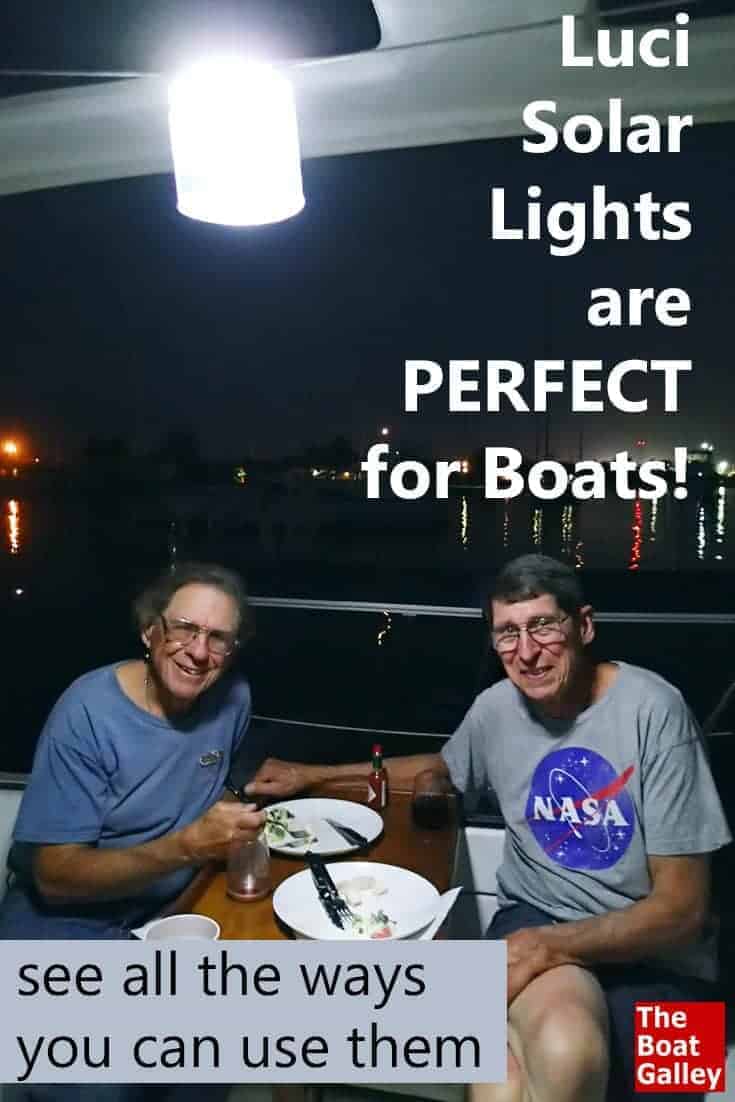 ---
Our FREE Provisioning Spreadsheet
Wondering how much of what foods to take on your next trip? Know just how much to buy of what — all arranged by grocery store aisle — with our handy Provisioning Spreadsheet. Includes detailed instructions to edit it for your favorite foods, how much your family eats, and how long you'll be gone. No spreadsheet skills needed!
It's FREE — get it here.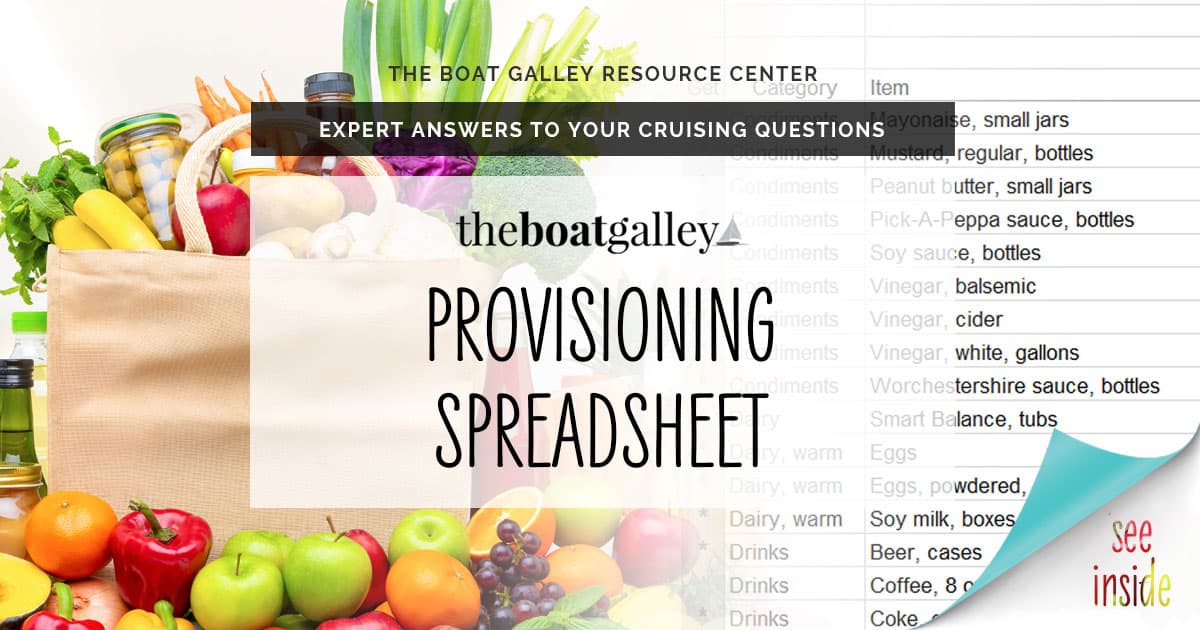 Some links above (including all Amazon links) are affiliate links, meaning that I earn from qualifying purchases. Learn more.