After a year of cruising Que Tal, we made a great upgrade to her sail plan:  we added a track-mounted whisker pole on the front of her mast.  While we had a cruising spinnaker aboard Que Tal, we found that we rarely used it.  It was designed for very light air, and if the winds got over 10 knots, we had to quickly take it down.
In contrast, we were able to use the whisker pole even in winds gusting to 35 knots — and we could use it with the winds dead behind us or even sailing slightly by the lee as long as we didn't have the main up.
Getting ready to cruise? Prepare to Cruise (a FREE mini-course) gives you lots of free resources along with affordable recommended courses and coaching for more in-depth needs.
Many sailors are more familiar with using a spinnaker and aren't too familiar with the whisker pole.  On a cruising boat, they're large and unwieldy.  Being uncertain of how much use they'll get out of one, many cruisers try to save a little money and buy a whisker pole that is stowed on the deck and has to be wrestled into place.  And, because it's such a hassle to use, they seldom use it.
We opted to mount ours on a track on the front of the mast where it was easy to use and didn't require any gorillas to muscle it into place.  As a result, we used it frequently and sailed many times when other boats were motoring because the wind was "too far aft."
I wrote this article for the May 2006 Cruising World on installing the pole (including a complete parts list, although prices are now out of date) and using it.
If the document does not show below (some browsers have problems), click here to view or download.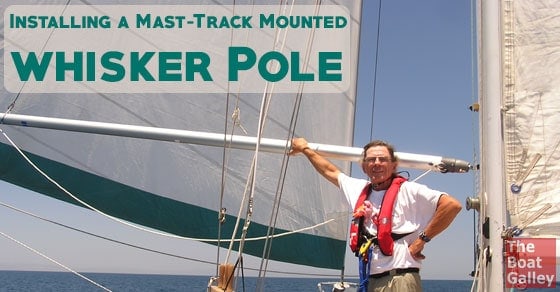 ---
Our FREE Provisioning Spreadsheet
Wondering how much of what foods to take on your next trip? Know just how much to buy of what — all arranged by grocery store aisle — with our handy Provisioning Spreadsheet. Includes detailed instructions to edit it for your favorite foods, how much your family eats, and how long you'll be gone. No spreadsheet skills needed!
It's FREE — get it here.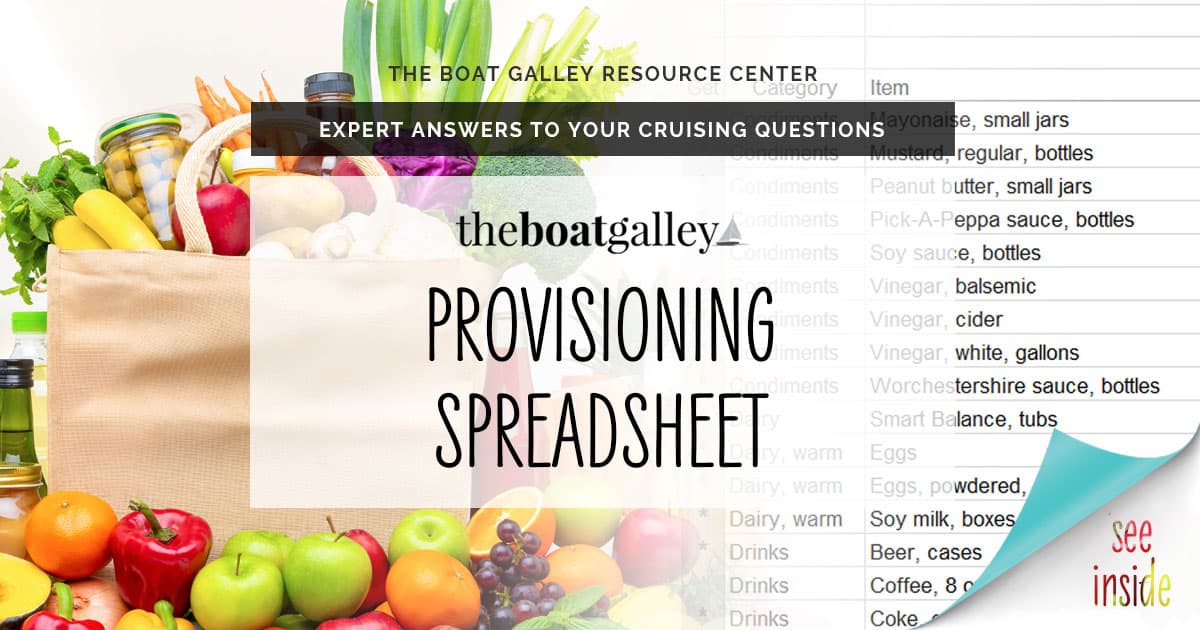 Some links above (including all Amazon links) are affiliate links, meaning that I earn from qualifying purchases. Learn more.