Cindy Hopkins, aboard their new-to-them sailboat, Denouement, asked me for some ideas on ways to organize her galley and the surrounding areas. I thought that some other readers might have similar questions as well as some good solutions, so (with her permission) turned her question and photos into a post, so that the ideas would be available for others to refer back to.
Cindy's question:
There are a number of open cuddies in the galley that provide much of the storage. Do you have ideas on how to secure the contents? I envision netting with hooks hidden on the inside, but that could be a hassle to connect each time. Do you or your readers have other ideas?
Her photos: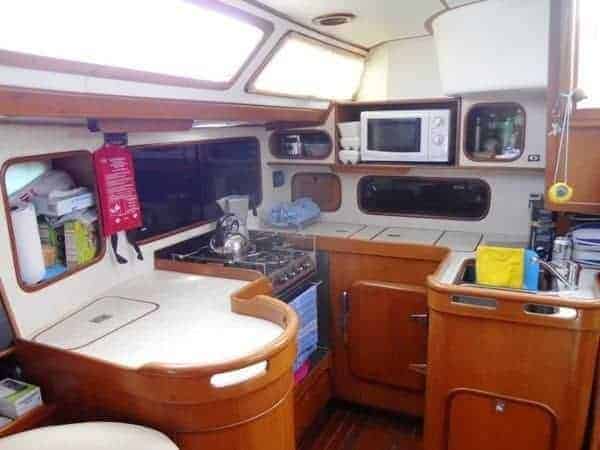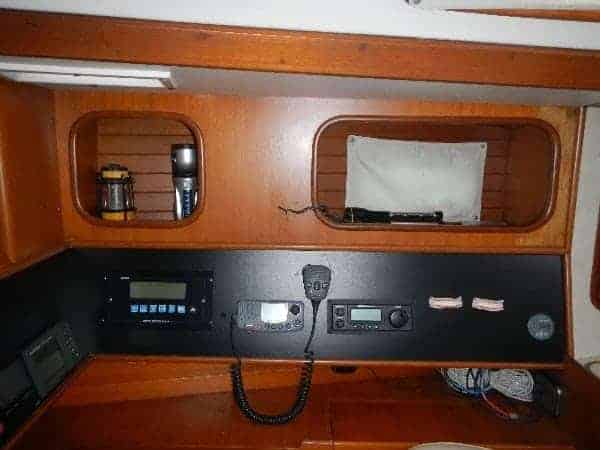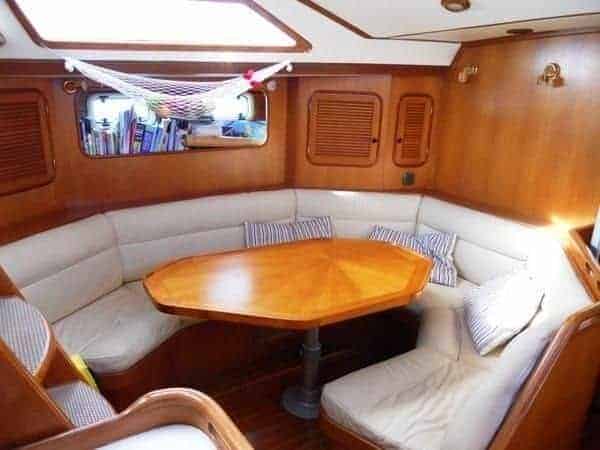 I'm always a fan of bins and using bungee cords and hooks to keep things in place, but I'm sure there are other great ways to organize these areas so things don't fly about when underway.
Our previous boat, Que Tal, had a couple of open storage areas with a teak batten that went across the open area about halfway up and fit into hidden "U" fittings inside the cuddy. They held books and bins securely yet were easy to remove when I needed access to the items behind it. Of course, I have no photos showing these!
Please add your ideas below or on the comments area of Facebook (if you have photos, please use Facebook – they'll be automatically imported).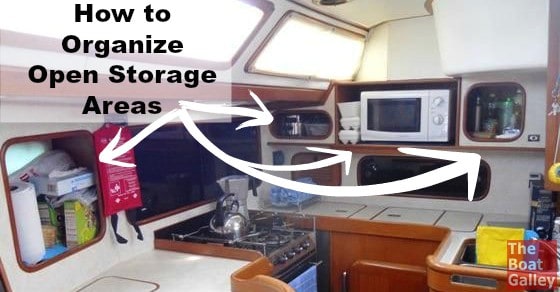 Some links above (including all Amazon links) are affiliate links, meaning that I earn from qualifying purchases. Learn more.