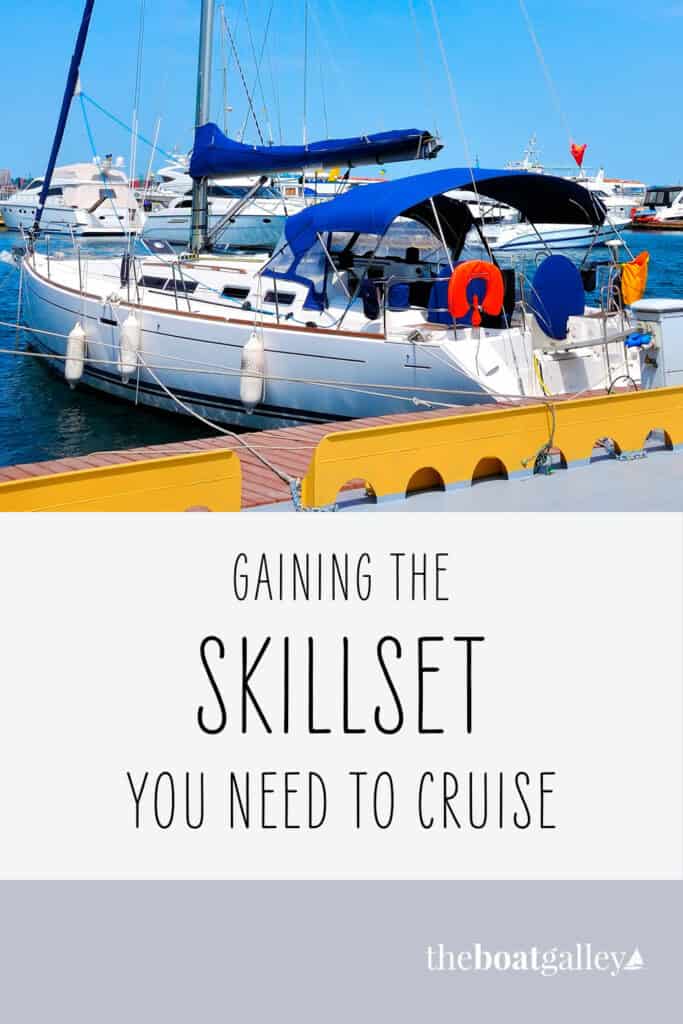 How do you develop the skills you need for cruising? Lots of people have been asking that lately.
Well, first of all, there are lots of different types of skills needed:
Boat handling, whether sail or power 
Navigation 
Anchoring 
Evaluating boats for purchase 
Weather 
Maintenance 
Everyday systems usage
Technology 
Repair/installation of systems 
Provisioning, food storage and cooking 
First aid/medical 
Dealing with emergencies 
And then there are other things such as finances, communications, managing paperwork and legalities, and so much more. Don't discount the psychological "skills" of transitioning to a new way of life, living in a small space, living with others 24/7 (unless you're singlehanding), making new friends, living in a foreign culture, and so on.
The first step is to take stock of your knowledge and what you're deficient in. And when I say "you" or "your" I really mean everyone on board, teenagers on up. Give everyone a rating on a scale of 0 (no knowledge whatsoever) to 10 (expert with plenty of practical experience).
Then start figuring out how you can fill in the most serious gaps. If you're like me, the things that I'm already decent at will intrigue me most for learning more about. But really, the most important things to be working on are the skills that no one already has basic competence in (say, at least a 5). None of the things that I've listed – or that you might have on a more detailed list – are unimportant.
You don't have to be expert at everything to leave the dock. And it doesn't have to be one person who has all the knowledge. In fact, I think it's better if different people have different strengths, both so that no one person has all the responsibility and so that everyone has some skin in the game.
The Boat Galley has lots of articles about general "living on a boat" skills and particularly cooking. For more in-depth information, you can go to my online courses. For other skills, such as boat buying, route planning, weather, budgeting, and gear selection, take a look at Sailing Totem's Cruising Coaching – it's an outstanding bargain. There are plenty of local sailing and boating courses, and many community colleges have diesel or outboard repair classes. The list goes on and on.
Whatever you do, don't just take classes or read articles – start practicing what you're learning. I cannot stress the importance of hands-on experience doing whatever, with no instructor there to back you up. Seriously, it will make the first year of cruising SO much easier!
Hit reply and let me know what skills you're currently working on and ways you're putting them to practical use! 
---
Be sure to subscribe to The Boat Galley newsletter to keep up with what we're up to and get helpful tips and encouragement from the water.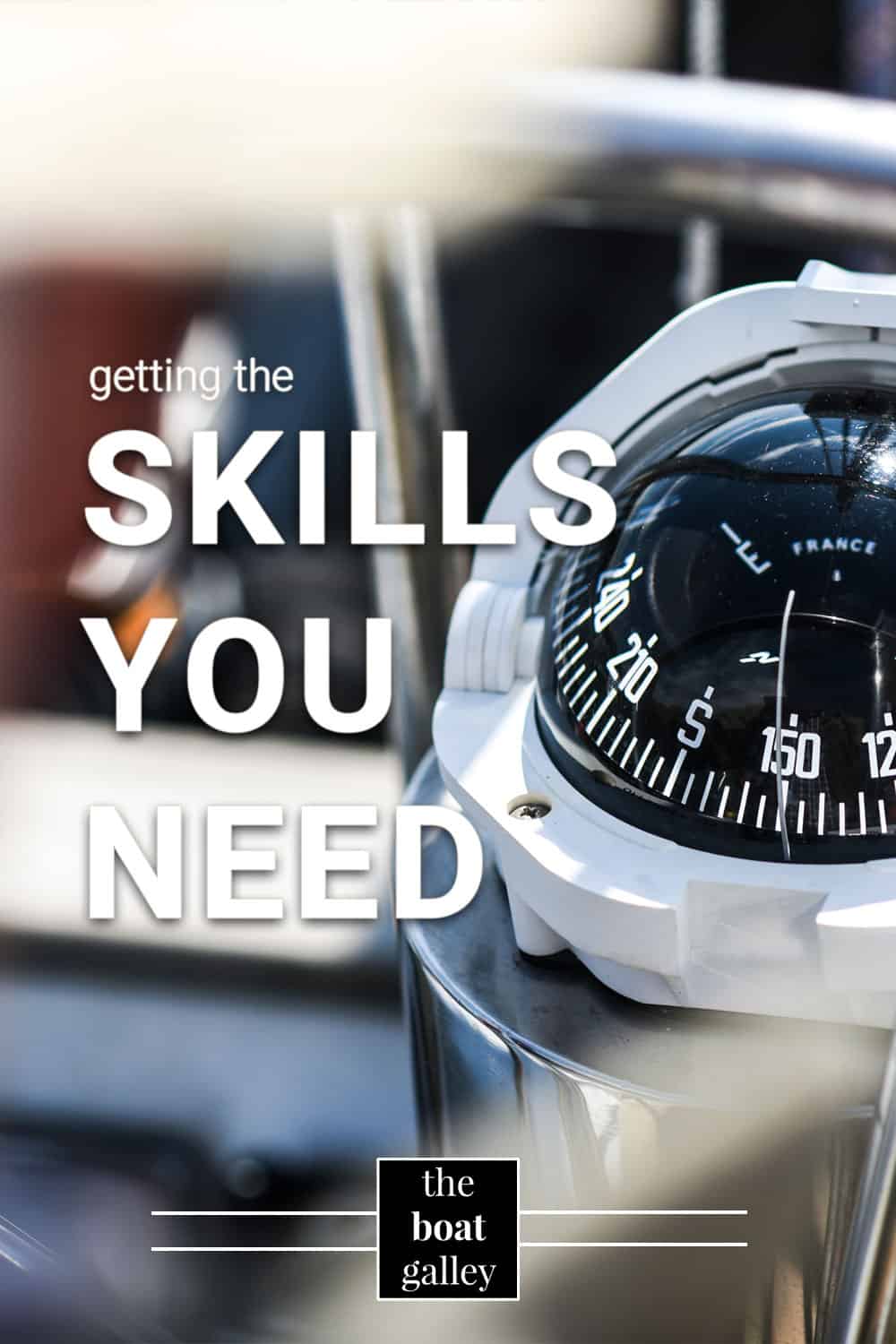 ---
Our FREE Provisioning Spreadsheet
Wondering how much of what foods to take on your next trip? Know just how much to buy of what — all arranged by grocery store aisle — with our handy Provisioning Spreadsheet. Includes detailed instructions to edit it for your favorite foods, how much your family eats, and how long you'll be gone. No spreadsheet skills needed!
It's FREE — get it here.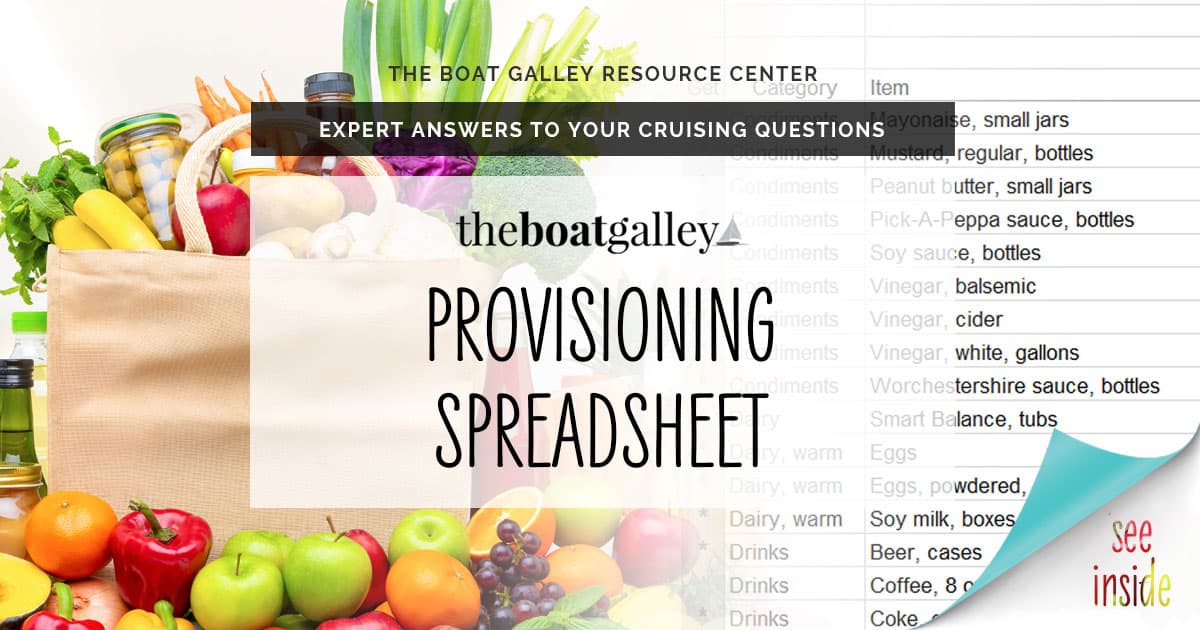 Some links above (including all Amazon links) are affiliate links, meaning that I earn from qualifying purchases. Learn more.