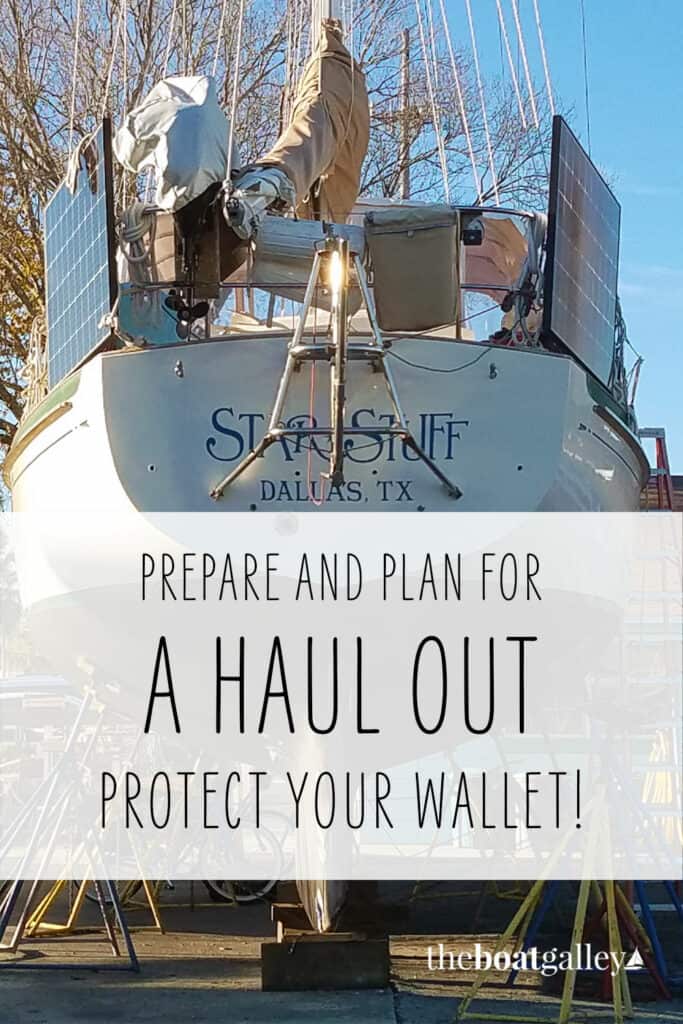 Let's talk about one of the less-fun aspects of boat ownership: haul outs and repairs.
Generally things go well with these. But like any service, there can be some unscrupulous characters. So how do you avoid the bad ones?
First, if you're a new boat owner or in a new area, ask local boaters both for recommendations and for "watch outs." They are your best resource. And get several opinions, rather than just one person's experience.
Second, always, always, always get a written estimate outlining the work to be done and the expected cost. Do not settle for a statement that work is x dollars per hour — you need to know how many hours of labor are expected. Also get a completion date.
An estimate should say that you must give approval if work will exceed the estimate by a certain amount, although this can be tricky if the work is only partially complete and the boat can't be put back in the water as is (say when hull repairs are being made).
A very detailed estimate needs to happen before your boat is hauled out. Once the boat is hauled, the boatyard has all the power as they control when (and if) your boat goes back in the water. If you're not experienced in boat repairs, you may want an experienced friend to look over the estimate both for completeness and reasonableness. If you don't have someone you trust, another option is to hire a surveyor as a consultant on the project.
In the rare case that the scope of work truly cannot be assessed until the boat is out of the water, you should have an agreement as to the cost of the initial haul and diagnosis, including a statement that if the estimate is unsatisfactory the boat will be relaunched upon payment of that sum.
And don't forget to get additional written estimates for any extra work not covered in the initial estimate. You don't want to get a nasty surprise when you go to settle up!
What do you do if an estimate doesn't seem reasonable? It could be due to high charges, that you are doing too much, or that work is being done to a luxury standard when something less would still serve your purposes.You might get a second estimate from a different yard which would hopefully reveal n unscrupulous facility. Another option would be to discuss the scope of the work and see if there is another alternative either to how much is being done or the standard to which it is being done.
Haul outs and repairs don't have to be nightmares but it's up to you to protect yourself. Written estimates, signed by all parties, are an important part of that.
Some links in this article (including all Amazon links) are affiliate links, meaning that we earn from qualifying purchases.