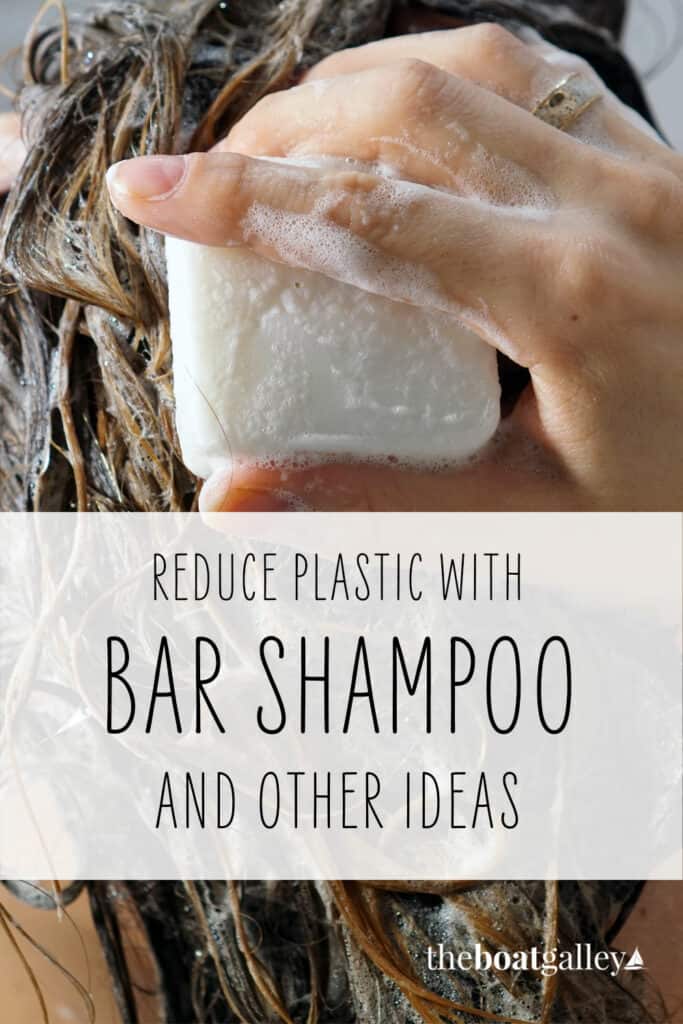 This week, I'd like to give you nine ideas for having fewer single-use plastics aboard. Actually, they're equally good on land. In addition to being better for the environment, you'll need less storage space, have less trash, and most of them weigh less than the plastic-y alternatives.
Reusable shopping bags and backpacks instead of plastic grocery bags.

Reusable silicone can covers instead of plastic wrap.

Reusable silicone zipper bags instead of Ziplocs.

Mesh or cloth bags instead of trash/recycling bags (empty the contents out into the dumpster, rinse and reuse the bag) – large mesh laundry bags work well as the drawstring tops prevent trash from falling out on the way to the dumpster.

Shampoo bars instead of bottles of liquid (see these on Amazon) and now you can get conditioner bars too (see these).

Laundry detergent strips instead of liquid (see these).

Bar soap for your hands and face instead of bottles of liquid soap.

I just discovered that you can get bar soap for washing dishes (see it), too, and can't wait to try it out.
As always, I'm thrilled to have you as part of The Boat Galley!
---
Be sure to subscribe to The Boat Galley newsletter to keep up with what we're up to and get helpful tips and encouragement from the water.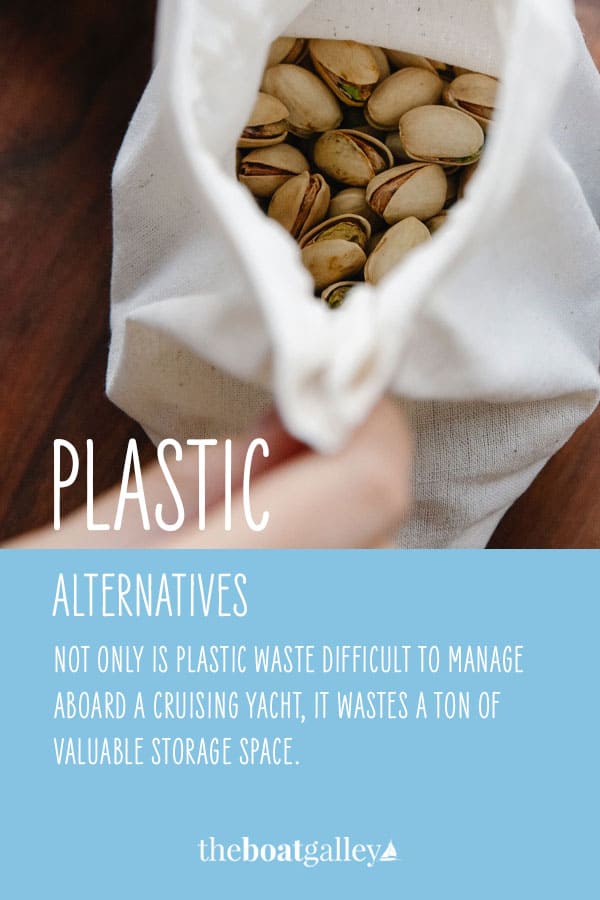 Some links above (including all Amazon links) are affiliate links, meaning that I earn from qualifying purchases. Learn more.