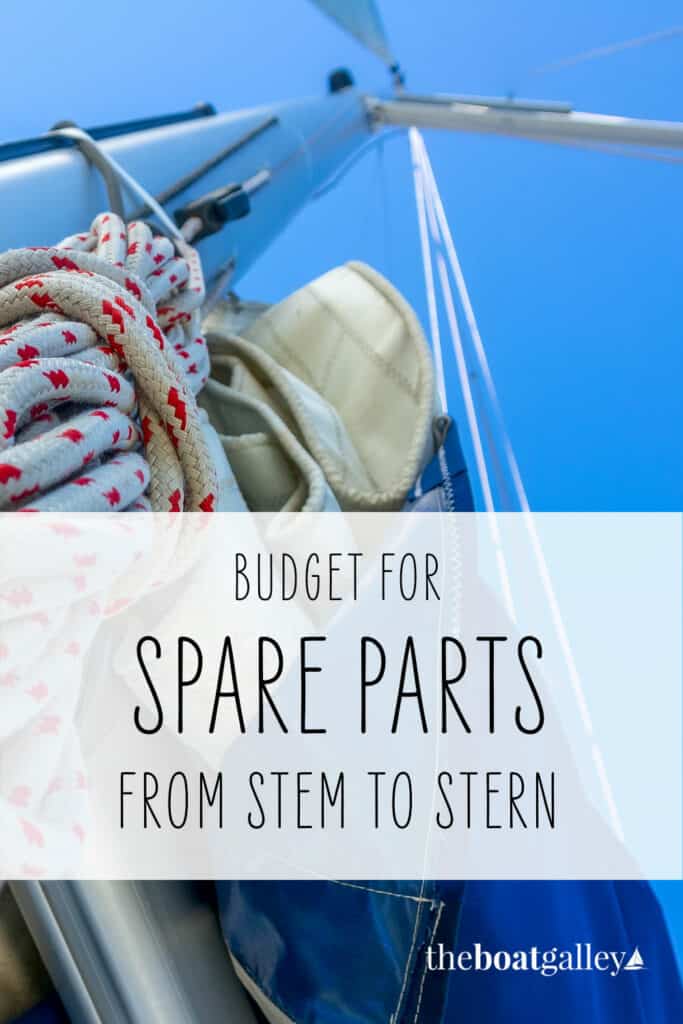 Are you thinking about buying a boat? Or putting together a budget for one? Then remember to budget for spare parts.
Need help figuring out how to store everything on your boat? Storage Solutions for Life Afloat (online course) can help you make a seamless transition to living aboard.
Lots of articles on boat-buying talk about the initial purchase price, cost of upgrades or a refit, and ongoing maintenance, but I see few discussing spare parts. Yet they can be a substantial line item if a particular boat doesn't come with a decent supply.
Exactly what spares you decide to carry depends on where you're cruising, but there are engine parts, rigging, filters, oils and lubricants, electrical connectors and fuses (plus wire!), water pumps, stove and grill parts, plumbing, epoxy, fiberglass, outboard parts, and so on.
Dave and I estimate that our collection of spare parts is worth at least $5,000, more likely $7,000 to $10,000. As I was thinking about this, I asked several friends about the value of their spares. The lowest said $3,000, a second said $5,000 and the other three ranged from $7,000 to $10,000. Not insignificant. And I'm not including the cost of tools. Just parts and supplies.
When we bought Barefoot Gal, we knew that she had almost no spares aboard. But even as experienced cruisers, we underestimated how much we'd spend to build up a stock. In contrast, Que Tal, our first boat, had come with every spare part we could think of and we only had to replace things as we used them.
As you compare boats, be sure to ask what spares will come with each one. And take that into consideration when making an offer.
---
Be sure to subscribe to The Boat Galley newsletter to keep up with what we're up to and get helpful tips and encouragement from the water.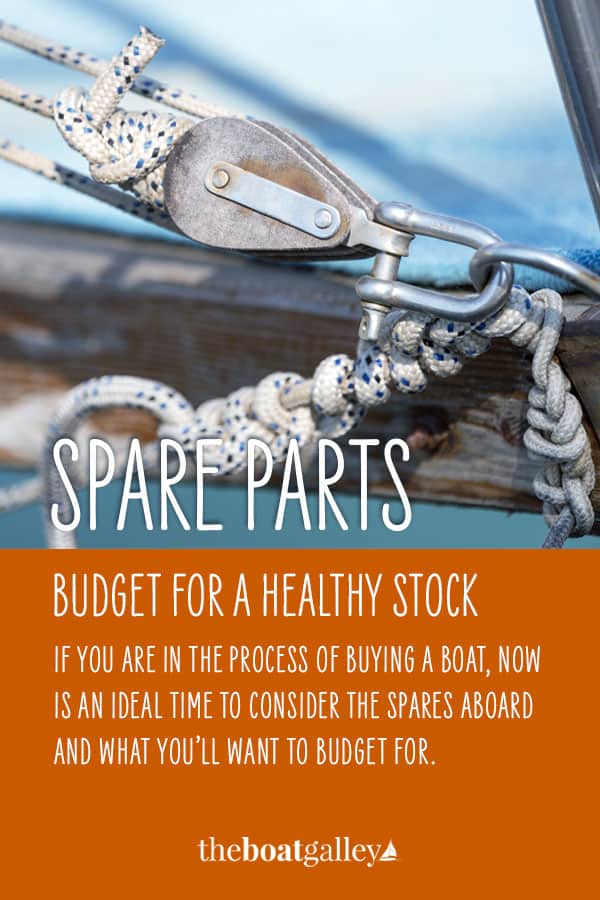 ---
Our FREE Provisioning Spreadsheet
Wondering how much of what foods to take on your next trip? Know just how much to buy of what — all arranged by grocery store aisle — with our handy Provisioning Spreadsheet. Includes detailed instructions to edit it for your favorite foods, how much your family eats, and how long you'll be gone. No spreadsheet skills needed!
It's FREE — get it here.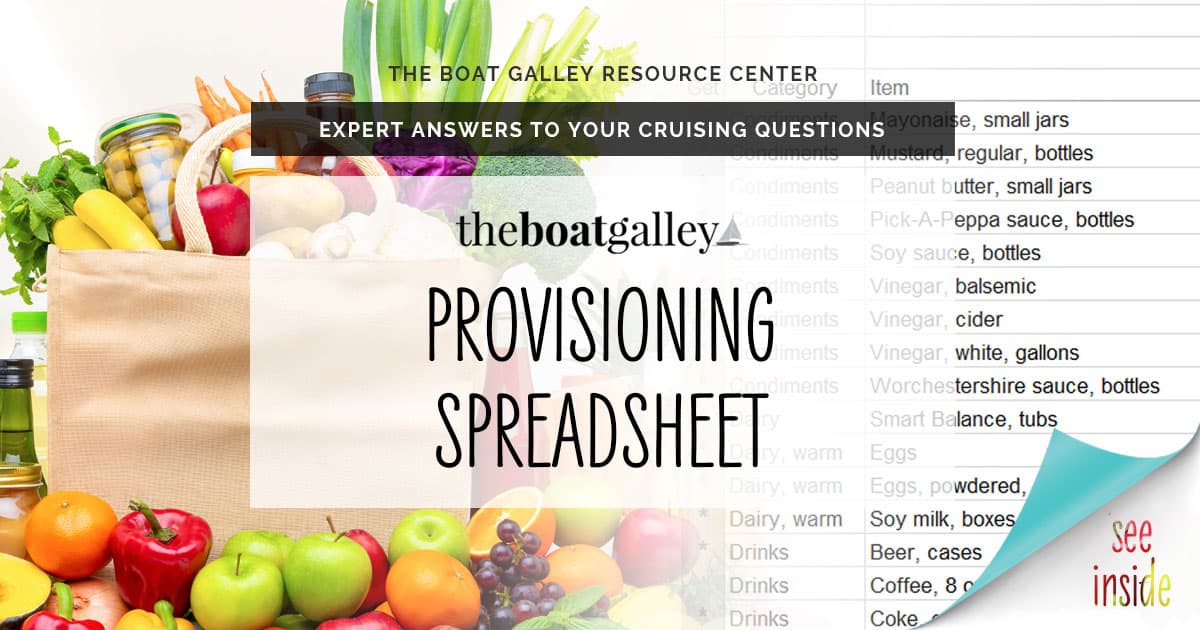 Get answers to all your storage questions in Storage Solutions for Life Aboard! Online course with all materials available immediately to help you end the piles of "stuff" that have no permanent places. Many of the ideas you can implement today. Real help, real fast.

Some links above (including all Amazon links) are affiliate links, meaning that I earn from qualifying purchases. Learn more.