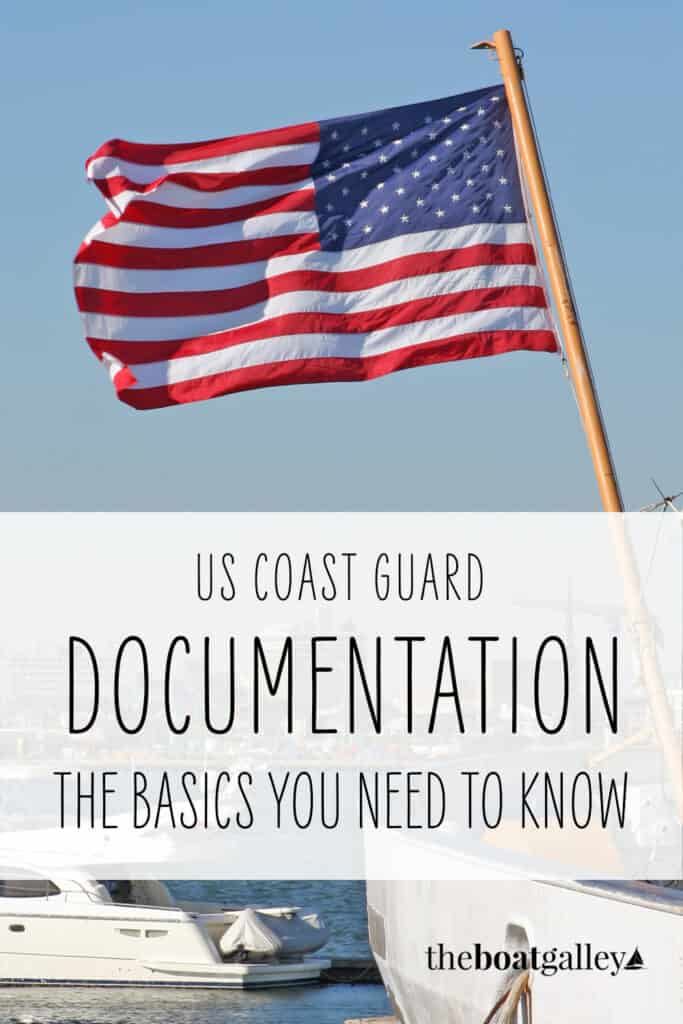 Do you have a US Coast Guard documented boat? We do. I just renewed the documentation and thought it might be a good topic here.
First, the distinction between title and registration. A title proves ownership, just as with a car title. Registration is an annual fee paid to the state and gets you a sticker to put on the boat, roughly akin to a license plate on a car.
A few important things to know about documentation:
Documentation takes the place of a state TITLE, but not state registration.
There are numerous services that will offer to renew your documentation for you, and will send you very official-looking notices. It's not exactly a scam – they do what they say they will – but it's a costly service that you absolutely don't need. It takes no longer to go to the official Coast Guard documentation site and do it yourself. Note that if you Google "Coast Guard Vessel Documentation" the first several entries will be these services. You want the one that begins with "dco.uscg.mil" or the "pay.gov" link I gave above. It only costs $26 a year to do it yourself. The service companies typically charge $75 or more.
Even as a documented boat, you must register it in most states. Every state has its own requirements – for example, Florida requires registration only if you are in the state more than 90 days – so you will have to check wherever you are and any state that you may linger in. I don't know of any state that requires registration if you are in the state less than 30 days.
Additionally, documenting your primary boat generally does not exempt you from state titling and registration requirements for your dinghy.
Rules vary by state, and I can't cover them all here. However, I did want to make you aware of the issues, especially if you have not owned a boat before or if you are planning to have a documented boat.
Be sure to subscribe to The Boat Galley newsletter to keep up with what we're up to and get helpful tips and encouragement from the water.
Wondering how to store everything on your boat? Don't worry, we've got you covered:


Make Boat Life Better
Some links in this article (including all Amazon links) are affiliate links, meaning that we earn from qualifying purchases.