Every so often, something – such as that piece of wood in the photo – will go down one of our cockpit drains and get stuck at the "L." And then other bits of hair, dirt and who knows what else will get trapped as well.
We try to keep the drains covered when we're doing a project in cockpit – we don't want to lose parts down the drain, either – but sometimes things happen.
On our previous boat, we kept an old coat hanger with a "U" bent into the end to pull stuff out. Now we have a much better tool.
It's called a Zip-It and you can buy them in most hardware and home improvement stores. We got ours at Home Depot for about $2.50.
Basically it's a barbed piece of plastic that you can push down a drain (also works in the galley and head) and then pull out – all the gunk in the drain gets caught on the barbs and comes out too. Our cockpit drains have an "L" at the bottom and the plastic will bend so that we can clear the whole drain.

They're not expensive but it's worth it to get a name brand as two friends who have bought knock-offs had the plastic barbs break.
It's one of those things that makes a "not fun" job a little easier. See it on Amazon (it's more expensive, but if you don't have a store nearby with one . . .):
---
Our FREE Provisioning Spreadsheet
Wondering how much of what foods to take on your next trip? Know just how much to buy of what — all arranged by grocery store aisle — with our handy Provisioning Spreadsheet. Includes detailed instructions to edit it for your favorite foods, how much your family eats, and how long you'll be gone. No spreadsheet skills needed!
It's FREE — get it here.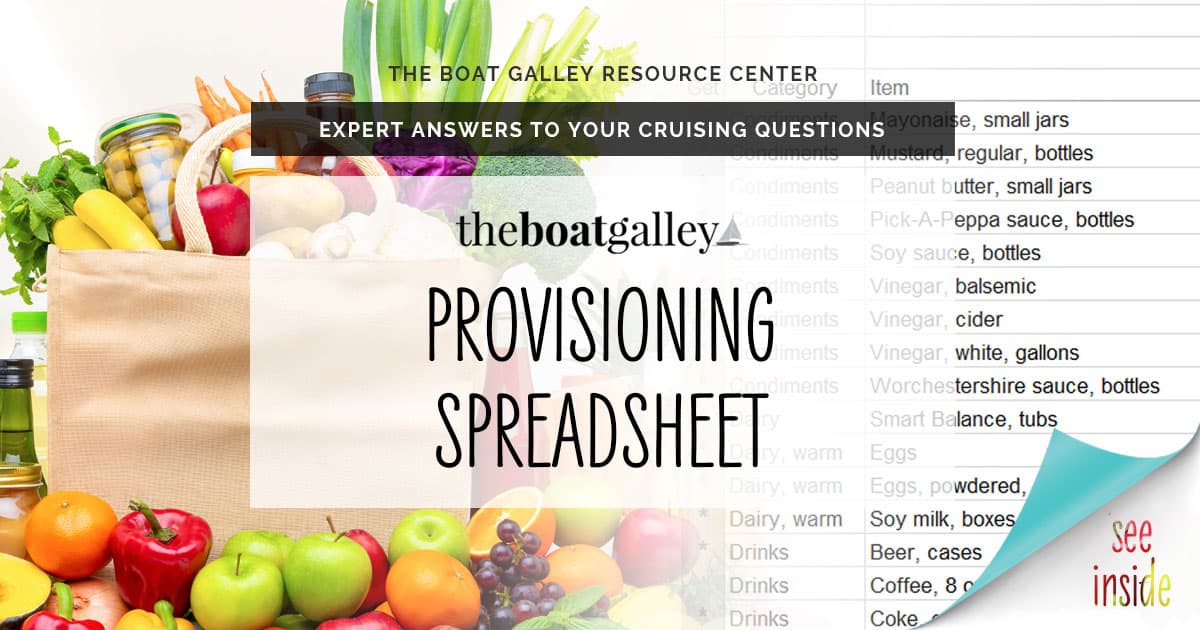 Some links above (including all Amazon links) are affiliate links, meaning that I earn from qualifying purchases. Learn more.