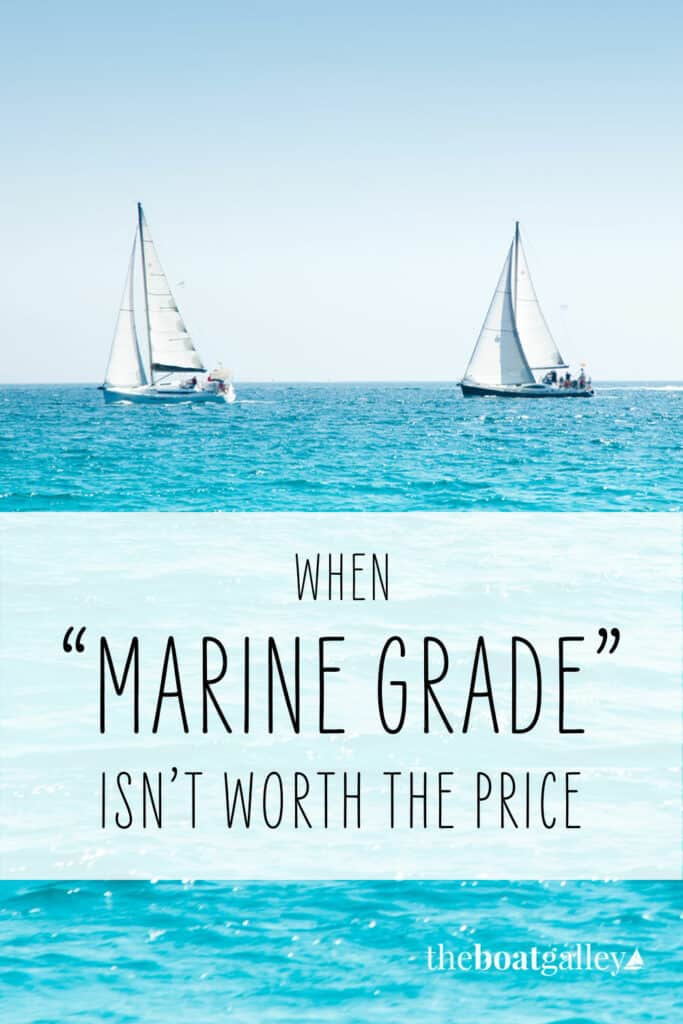 Buying gear for your boat? Don't think that everything has to be labeled "marine." Many times, RV or home items work every bit as well or better and cost a fraction of the price.
Case in point: our cockpit shower. The transom shower installed by previous owners works, but is less than ideal for several reasons: the fitting allows rainwater into the locker below, the hose isn't long enough to wash out the cockpit, and it's positioned so that it's a real toe-stubber when using the dinghy davits and grilling.
Dave's been looking at alternatives recently in the West Marine catalog and when we were at the store yesterday we looked in person. There was one that might work – priced at $225. OUCH! Back home, we did more looking and found a similar unit at Defender for $140.
I did an online search for that brand to see what else they might have available . . . and while none hit me as what we needed, I discovered that most were marketed as RV exterior showers. Using that as my search term, I found what looks to be a much better solution for us – for only $50 on Amazon! Order placed 😊
Much of our gear on Barefoot Gal is not specialized marine gear. Check out The Boat Galley's Amazon Store for a wide range of products that we've discovered work well — sort of my personal recommendations. The store is organized by department, so you should have an easy time finding what you need. If something is close, but not quite perfect for you and your boat, you can do what I did and get ideas for search terms by seeing how those are listed. (Disclosure: TBG earns on qualified orders through the store.)
---
Making Boat Life Better
Some links in this article (including all Amazon links) are affiliate links, meaning that we earn from qualifying purchases.